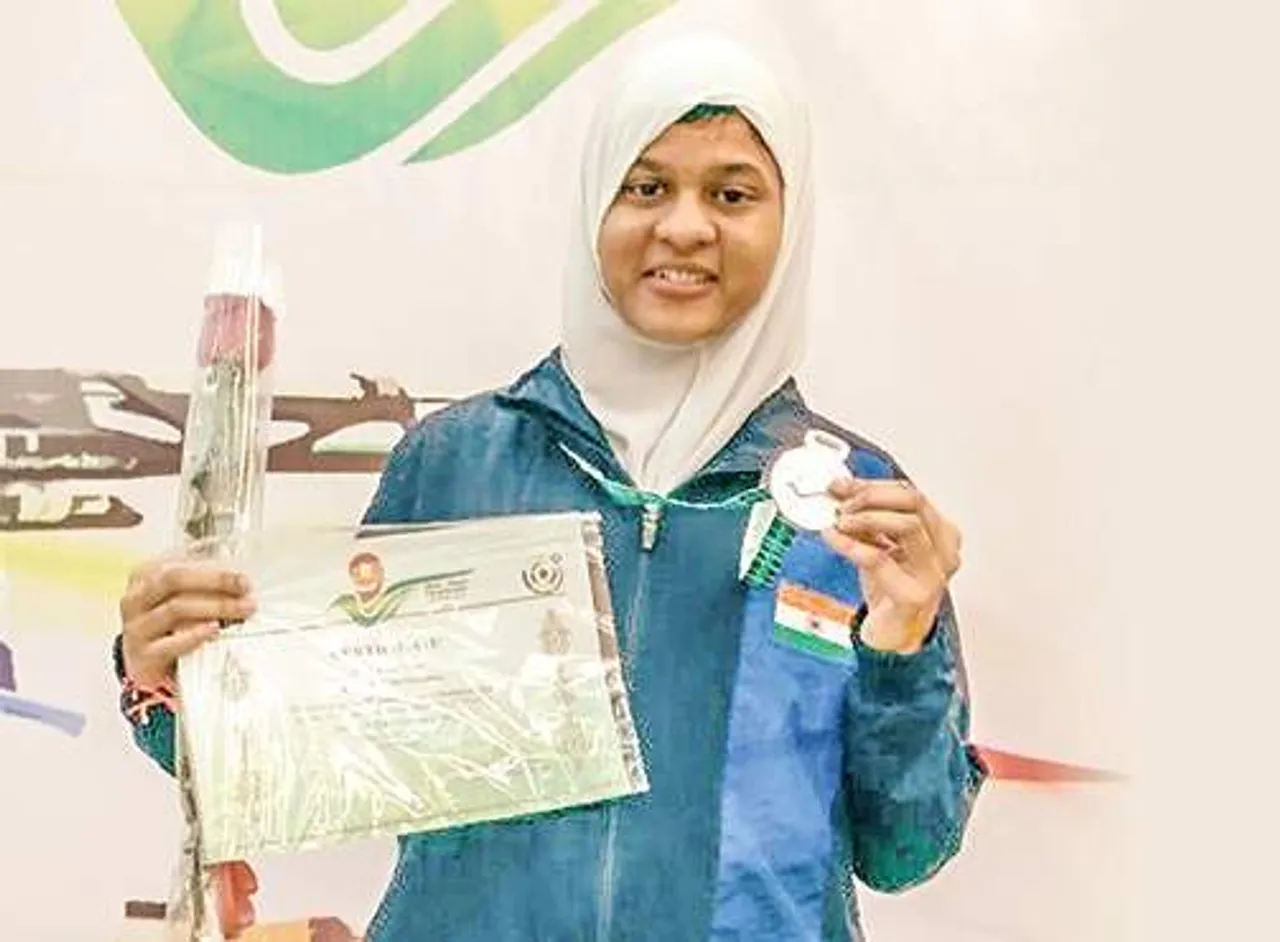 Mahima Agrawal (19) pistol shooter from Jabalpur has been selected for the Indian senior team. Mahima was a National Cadet Corps (NCC) shooter before joining the team, TOI reported. After three years of tireless practice, Mahima has been selected to represent the Indian team in forthcoming shooting events at four senior and two junior World Cups this year in the women's 10m air pistol category.
She began her journey as a shooter in 2014. The teenager claims, "Taking up shooting wasn't just a recreational activity for me. It was about proving myself, and my mother's belief in me."
The first year BA student knows that the turmoil of rising from the grassroots level wouldn't have been easy if it weren't for the support of her family.
READ: #KheloIndia Will Hone Young India's Sporting Talent
"My mother was a good shooter during her NCC days, but she couldn't continue as there were not many options. She wanted me to take up the sport, but everybody around us - my relatives, my mother's colleagues in the bank - told her not to make me a sportsperson. They said 'I will only waste my time'. I never discussed it with my mother, but I had taken the challenge to prove everyone wrong," Mahima said.
Also Read: Does India take its sportswomen seriously?
Her mother Monica Rachel is the biggest inspiration in Mahima's life.
Certainly, she too followed her mother's footstep by starting to train in the rifle at the NCC, but in 2014, she shifted to the pistol. She joined Gagan Narang's Gun For Glory academy in Jabalpur in 2015 and it took the talented kid just a year to make it to India's youth team (U-18) for Asian Airgun Championships in Iran.
"After the NCC training, we were contemplating either to shift to a bigger city or to get a personal coach here, but I was lucky that GFG started their Jabalpur branch and I got a strong platform to train. It happened just in time," she said.
READ: 5-Yr-Old Shooter Bags Gold, Breaks Heena Sidhu's Record
After shooting in the youth category, Mahima graduated to the junior category (U-21) last year. This year, she grabbed the spotlight with being qualified for both, junior and senior teams along with Manu Bhaker and Olympian Heena Sidhu.
"The mindset has changed a lot lately. Young shooters don't feel any score is beyond their reach. I know I can shoot a score if it has been shot by a senior. The sport is the same, the technique is the same (for seniors and juniors) then why should there be a mental block?"
Also Read: Sport Can Be A GameChanger For Women In India
"I also feel, seniors have the pressure of maintaining their place in the squad, while my generation doesn't take this as a pressure. It is about taking challenges of scoring higher and higher, selection will eventually happen," the Asian Airgun silver medallist said.
READ: How Afshan Ashiq Became the Captain of J&K Women's Football Team
Feature Image Credit: NewIndianExpress