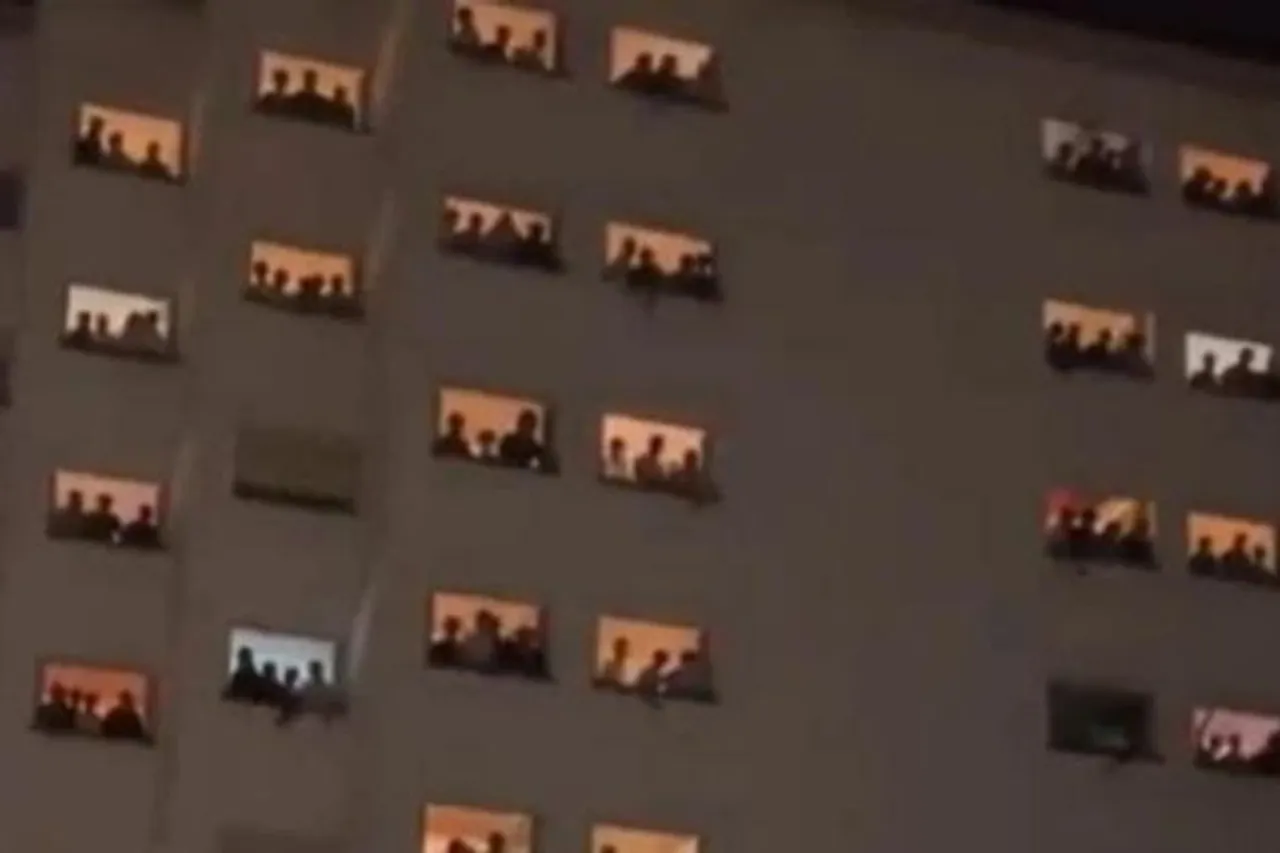 Leading members of the Spanish government, including the prime minister, have condemned the actions of a group of male university students who were captured on camera cheering and whooping after one of them threw threatening, vulgar, and sexist remarks at female students in a nearby building.
The incident was captured on camera on Sunday at the Elas Ahuja residence hall in Madrid. In the video, a student is heard calling the women in the Santa Mónica hall "whores," and "fucking nymphomaniacs," and asking them to "come out of your dens like rabbits." Many others in the block respond to his words with roars and shouts and simultaneously fling open their window shutters to join in.
Madrid University Sexual Abuse Incident
The Augustinians who operate the residence, which is a part of the Complutense University campus in Madrid, said they "emphatically condemned" the "incomprehensible and socially unacceptable" behaviour. They claimed that individuals involved might be expelled.
The actions that "generate hate and threaten women" will not be permitted, ">according to Pedro Sánchez, the prime minister of Spain. He added, "It's especially painful to see the protagonists are young people."
Irene Montero, the nation's equality minister, cited the incident as "the clearest proof" that sexual consent education is necessary. All of the boys, girls, and teenagers in our nation will so learn that treating people right is right, and treating them wrongly is wrong, she added. "That way they'll learn about the culture of consent so that we can stop reinforcing the culture of rape and sexual terror that makes women into sexual objects."
Pilar Alegra, Spain's minister of education, reiterated her remarks. "We can't look the other way," she said. "We need to keep advancing as an equal society and that's why education and equality policies are so important. There's no going backwards in the face of sexism."
The video's sentiments "go totally against the values of the hall and are unacceptable and inexplicable," according to Manuel Garca Artiga, the facility's director. He claimed that he and a night porter had tried to put an end to the chanting but were too late, speaking to Cadena SER radio.
The "full force of the hall's disciplinary rules" would be used, according to Garca Artiga, who also added that those responsible had been requested to apologise in writing to their neighbours.
The authorities convened a meeting on Monday to discuss ejecting the alleged ringleader, according to a spokeswoman for the hall who talked to El Pas. He stated that the offending student would be given the chance to explain himself first.
---
Suggested Reading: Mentally Ill Woman Chained Up For 36 Years By Family Rescued By NGO