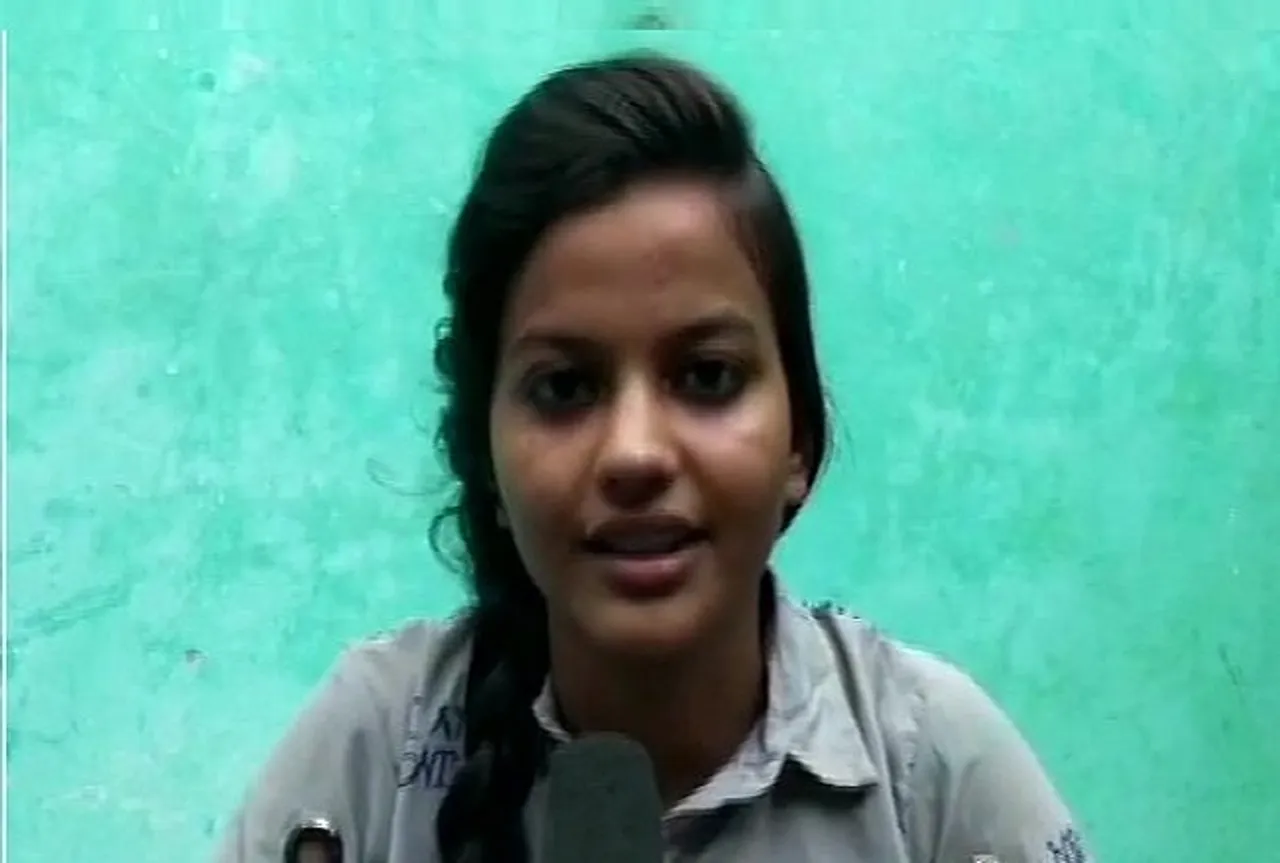 Madhu Arya, daughter of a Madhya Pradesh based shoe-seller has won accolades for herself and her family by scoring a whopping 97 per cent in Higher School Certificate Examination. Belonging to the Science (Biology) stream, 17-year-old Arya scored 485 out of 500 marks. With this, she etched her name in the stream's merit list on the third position. The examination was conducted by Madhya Pradesh Board of Secondary Education (MPBSE) the results of which were declare on Monday.
Madhu Arya is a resident of Harijan Basti of Sheopur in Madhya Pradesh. Her father runs a small shop of footwear at the roadside near a bus stop. The family of a total of eight members lives in a two-room house. Arya is the second of five sisters and one brother.
Also Read: "I got 58% on my board exams": R. Madhavan, Many Actors Congratulate Students on CBSE Results
Madhu's Story
The poverty of the family often affected Madhu's determination. She was apprehensive of achieving her dreams because her father cannot afford education of six children. But the adversity couldn't win over her hard work and determination. In an interview with ANI, Madhu said that she used to wake up at 4 am sharp and studied for 8-10 hours every day. She aims to become a doctor and is preparing for the NEET exams.
Her parents and siblings are all very happy with Madhu's success. Expressing the family's joy, Madhu's mother said, "We provided her education with great difficulty. But she worked hard and made this day possible. We are very happy."
But poverty still remains an obstacle in her future education. Her father, Kanhaiyalal told NDTV that he cannot afford Madhu's future education as he has to look after a family of eight. The next level in her education depends a lot on government assistance if provided any.
"I want to help my daughter achieve her dreams. But I am afraid my poverty may become an obstacle," he added.
Seeking help from the government, Madhu said, "I have been working hard. I request the government to provide assistance in my future education and encourage me to chase my dreams to become a doctor."
The good news is the Shivraj Singh Chauhan, the current chief minister of Madhya Pradesh has extended the government's support to Madhu's education. Addressing himself as her maternal uncle, Chauhan took to Twitter to congratulate her and asked her to focus on her studies. The rest will be taken care of by him.
"The government will provide all the possible support in helping you achieve your aim. You will achieve your dreams and I will make sure about the same."
Girls Outshine Boys In MP Board HSC Results of 2020
Over 7.84 lakh students appeared for HSC examination conducted by Madhya Pradesh Board. The pass percentage of the year has however seen a dip from last year. The pass percentage has reduced from 72.37 to 68.81 per cent. However, the girls have outperformed boys, scoring a pass percentage of 73.40 per cent. The boys' pass per cent was 64.66 per cent.
Priya Lal and Rinku Bathra jointly topped the HSC exams with 495 marks or 99 per cent from the non-medical stream. While Khushi Singh topped the Arts stream with 97.20 per cent. The chief minister of the state, Chauhan took to Twitter to congratulate all the students who passed MP board's class 12 examination. He said, "I wish for a brighter future for each one of you. Keep working hard because only through education you can achieve your aim."
Picture Credit: ANI
Also Read: If A Girl Has To Ride 24 km To Attend School, We Should Be Enraged