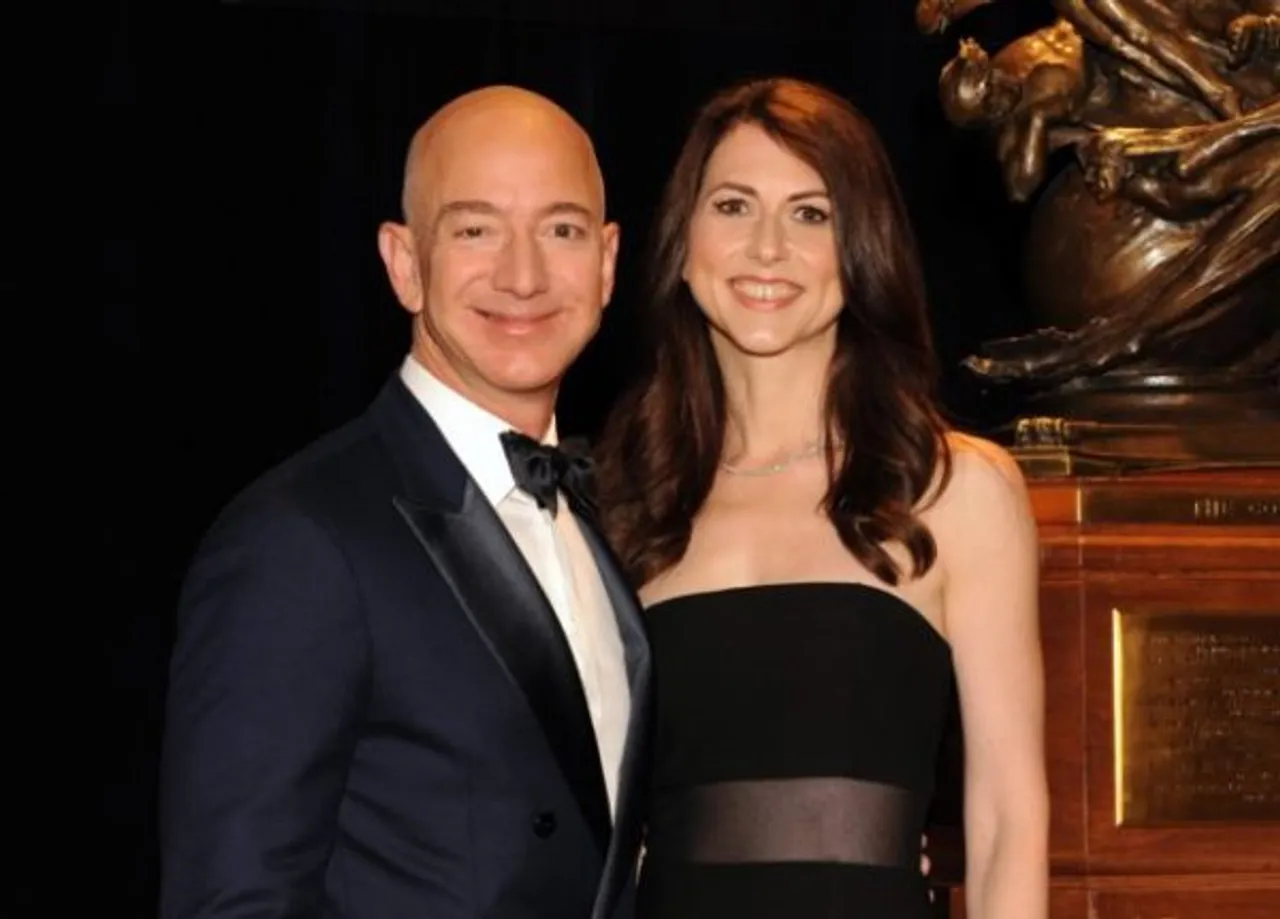 Amazon.com founder, the world's richest man, Jeff Bezos and his wife for 26 years MacKenzie are settling their divorce, and she is soon to receive a whopping $38 billion in the world's biggest divorce settlement. With this settlement, MacKenzie, 49, an author, will become the world's fourth-richest woman, however, the generosity showed when she already promised to give away at least half of her fortune, the CNN business reported.
MacKenzie and Jeff met at a New York hedge fund and it started a beautiful relationship, but all that is ending after 26-long-year of marriage, according to a January 9, 2019 statement by the Amazon CEO earlier this year.
MacKenzie married Jeff in 1993, a year before he started Amazon from his garage in Seattle. She said she had "a disproportionate amount of money to share" and promised to work hard at giving it away "until the safe is empty." The couple has four children.
"This is the Godzilla of all divorces," said Peter Walzer, president of the American Academy of Matrimonial Lawyers and founding partner of Walzer Melcher. "Nothing comes close to it because of the amount of wealth that's being divided."
Their divorce was finalised in April and was reported as the biggest divorce settlement in history, entitling MacKenzie to 25 per cent of couple's joint Amazon stocks worth around $ 38 billion, the report said. Even with the settlement, Jeff will be the world's wealthiest individual with an estimated net worth of $118 billion, with a 12% Amazon stake worth $112 billion, according to the Bloomberg Billionaires Index.
ALSO READ: 10 Quotes On Failure That Will Lift You Up
"This is because despite his soon-to-be ex-wife walking away with a 4% stake in Amazon, she has voluntarily ceded her voting rights to Jeff Bezos," said the report on Tuesday. The Amazon CEO will have control of the e-commerce giant. Applauding his ex-wife on her donation decision, 55-year-old Jeff said, "MacKenzie is going to be amazing and thoughtful and effective at philanthropy, and I'm proud of her. Her letter is so beautiful. Go get 'em MacKenzie," he wrote on Twitter.
"Happy to be giving him all of my interests in the Washington Post, Blue Origin (private space company) and 75% of our Amazon stock plus voting control of my shares," she tweeted recently. MacKenzie is a novelist, and well-known for her books — The Testing of Luther Albright (2005) and Traps (2013).
April 4, 2019
"I won't wait," MacKenzie wrote in her pledge. "And I will keep at it until the safe is empty."
In January when the pair first announced plans to separate, it was rumoured that Jeff Bezos has been having a relationship with Lauren Sanchez, a former TV anchor and helicopter pilot and the wife of Hollywood talent agent Patrick Whitesell.
"We feel incredibly lucky to have found each other and deeply grateful for every one of the years we have been married to each other," the statement continued. "If we had known we would separate after 25 years, we would do it all again."
January 9, 2019
The couple has four children. The statement also revealed that the couple is looking forward to continuing working together as "parents, friends, and partners in ventures and projects, and as individuals pursuing ventures and adventures."
Feature Picture By: The New York Times