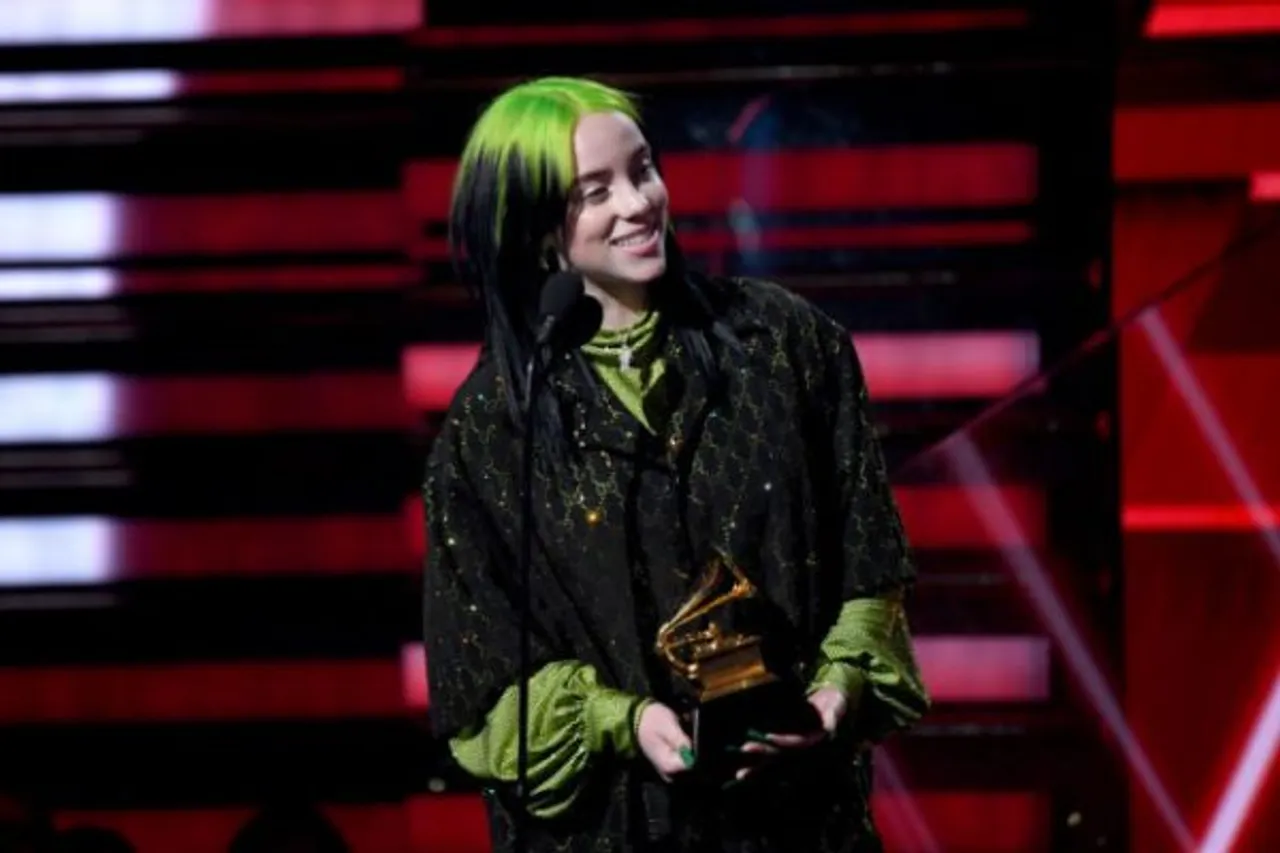 Women artists ruled the prestigious Grammy Awards at the Staples Center in Los Angeles this time. The 62nd Annual Grammy Awards celebrated triumphs for first-time Grammy winners like Lizzo, and Billie Eilish, who clinched big four categories for the first time since Christopher Cross in 1981.
Here is a list of the best moments for women of the night:
Lizzo paid tribute to Kobe Bryant
Lizzo earned three awards including the one for the best pop solo performance for her breakout hit, Truth Hurts. The singer opened the ceremony with host Alicia Keys and paid tribute to basketball star Kobe Bryant, who passed away in a helicopter crash on Sunday along with his daughter Gianna. "Tonight is for Kobe," 31-year-old Lizzo announced, rising to the occasion, before singing the lines, "I'm crying 'cos I love you".
"I would like everybody to take a moment and hold them inside of you and share our strength and our support," Keys asked the audience to remember Bryant's family.
.@lizzo with a word and a WIN! Lizzo took home the #GRAMMY for best pop solo performance for "Truth Hurts" 🏆 pic.twitter.com/bq5LRPe7kW

— ESSENCE (@Essence) January 27, 2020
Ariana Grande's smashing gig
Ariana Grande did not disappoint! Living up to her last year's Grammys performance, She performed on Thank U, Next. The 26-year-old pop star was nominated in five categories including album of the year and best pop vocal album for "Thank U, Next."
READ:Radio Host Fired for His Sexual Remarks on Gold-medalist Chloe Kim
She tweeted shortly after the ceremony ended, "I had a great mf time tonight :) thank u for everything."
i had a great mf time tonight :) thank u for everything pic.twitter.com/1BHIo5s0z3

— Ariana Grande (@ArianaGrande) January 27, 2020
Give all the awards to Billie Eilish, we won't mind
Eighteen-year-old Billie Eilish swept the Grammys this year. She was nominated for six awards of which she won five. She received best new artist and song of the year awards. The singer performed "When the Party's Over" with her brother Finneas O'Connell, who played the piano.
Eilish won - song of the year, record of the year, album of the year and best new artist. Thus becoming the first person to achieve the feat since Christopher Cross in 1981.
The sweetest part of Billie Eilish's gorgeous "When the Party's Over" #grammys performance with her brother Finneas is the moment they had at the end ❤️ pic.twitter.com/e9Q6asgbWf

— Alyssa Bailey (@alyssabailey) January 27, 2020
Eilish told Jimmy Kimmel in November that she was elated when she learned of her nominations. "As cool as everything else is, it's the Grammys. I've watched that every single year of my entire life," she joked. "Every year my family and me, we would all sit in the living room and watch the Grammys. We never missed it. The fact that I'm the same little girl watching that in my living room, and then I'm still in that same living room being nominated for six! What is that?"
She also talked to ELLE in September about delivering her best performances. "I would rather not do a show than do a mediocre version. I am one thousand percent serious," she said. "I'm telling you: I'm never going to cancel a show the day of. If I do, someone is allowed to slap me in the face. If I die? Okay, I get it. Buck up, Billie."
Demi Lovato's emotional performance
Demi Lovato sang "Anyone" for the first time on stage. This song is memorable as she was hospitalized with drug overdose soon after recording this song in July 2018. Shortly after her performance began, she struggled to hold back her emotion.
The standing ovation for Demi Lovato at the end of "Anyone" is so well deserved ❤️ #grammys pic.twitter.com/u203xLEOtk

— Alyssa Bailey (@alyssabailey) January 27, 2020
"This song was written and recorded actually very shortly before everything happened," Lovato said. "So I recorded the vocals for it four days before …The lyrics took on a totally different meaning…You kind of listen back to it and you think, how did nobody listen to this song and think, 'Let's help this girl.' I even think that I was recording it in a state of mind where I felt like I was okay, but clearly I wasn't. And I even listened back to it and I'm like, 'Gosh, I wish I could go back in time and help that version of myself.'
demi lovato just delivered the best vocal performance of her entire career. #GRAMMYs pic.twitter.com/Nsgz4Dd7Ix

— Dylan (@lnteleon) January 27, 2020
"I feel like I was in denial, but then a part of me definitely knew what I was singing for," she continued. "I was singing this song and I didn't even realize that the lyrics were so heavy and emotional until after the fact. And that's what kind of brings us to this moment is, I remember being in the hospital and listening to the song and it was about a week after I had been in the hospital and I was finally awake, and I just remember hearing back the songs I had just recorded and thinking, 'If there's ever a moment where I get to come back from this, I want to sing this song.'"
Feature Image Credit: Stereogum