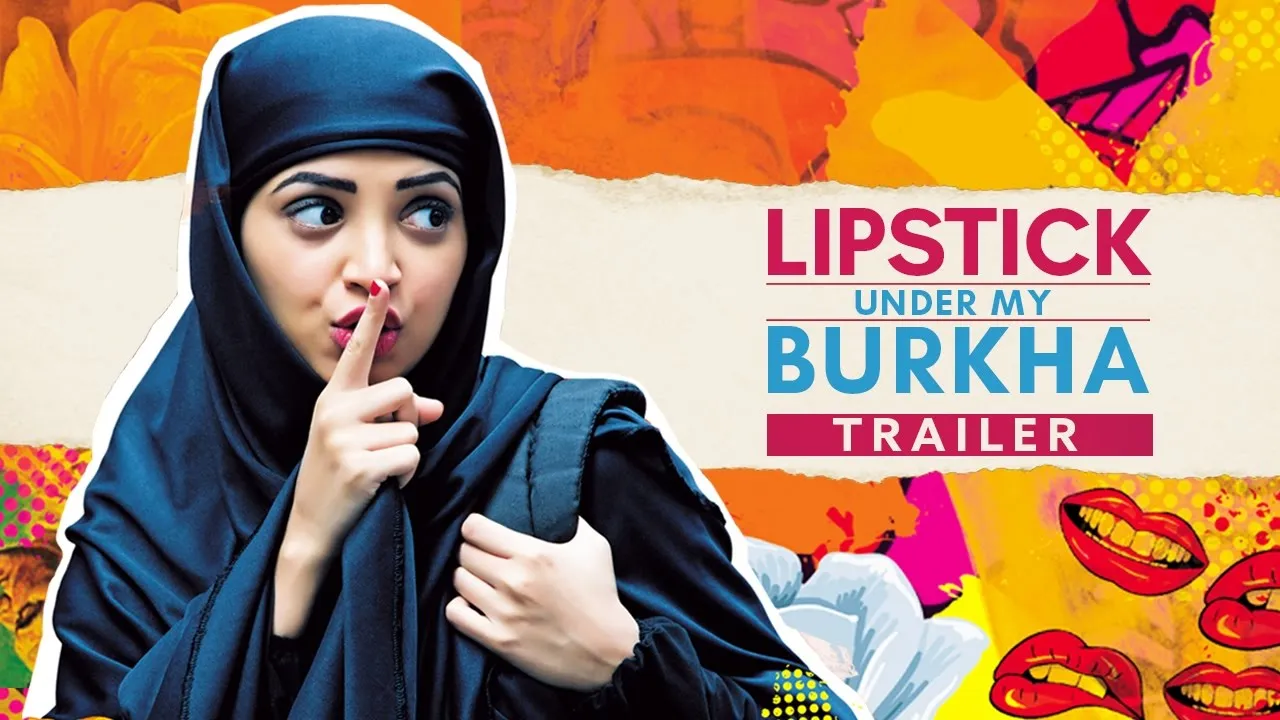 They said it is too 'lady-oriented', they tried to silence a women-centric film that rebels against the stereotypes... But Indian filmmaker Alankrita Shrivastava's feminist film Lipstick Under My Burkha is unstoppable in winning hearts all over the world. Now it's time for double celebration as Shrivastava's film opens the 15th Indian Film Festival of Los Angeles.
"Lipstick Under My Burkha" opens the Indian Film Festival of Los Angeles on April 5 at 7:30 pm at Regal Cinemas L.A. Live, 1000 W. Olympic Blvd
We know how hard it would be for 'so-called' Indians to accept the film – where women explore femininity – where they seek personal and sexual freedom. Society is not ready to believe that women, too, have desires.
Also Read: Lipstick Under My Burkha Wins Best Feature Award At CinemAsia
The controversial film has been banned by the Indian film censor board (for some baseless reasons), but it is being showcased in film festivals around the world. Not only is it playing in LA this week, but the story of four women living up their freedom makes a grant entry at the New York Indian Film Festival on April 30 at the Smithsonian National Museum, followed by a fundraising gala.
Also read: Is Bollywood scared of feminism?
Alankrita says the censor board felt threatened by the feminist content and argues that it is not the issue of "sexual content".  According to her, the board denied the film certification because of the fact that the women characters in the film take charge of their sexuality — and that scares them and most of the Indians.
"What is making them uncomfortable is that women feel that they are not fulfilled in these conventional relationships. That threatens the patriarchal order of society. It's not the sexual content which is bothering them, it is the fact of women claiming agency over their own sexuality," Alankrita Shrivastava
READ MORE: The Female Gaze Makes CBFC Uncomfortable: Alankrita Shrivastava
The film revolves around four women who live in small town Bhopal. In their quest for freedom, they challenge boundaries of reinforced patriarchy. The film explores femininity in a greater sense. It is time to shatter those shackles imposed by our moral guardians.
The film stars Konkona Sen Sharma, Ratna Pathak, Aahana Kumra and Plabitha Borthakur.
WATCH the trailer here:
Also Watch: Feminist Film Denied Censor Board Nod Wins Award At Glasgow Fest
Join Us on https://www.facebook.com/SheThePeoplePage
Follow Us on https://twitter.com/SheThePeopleTV