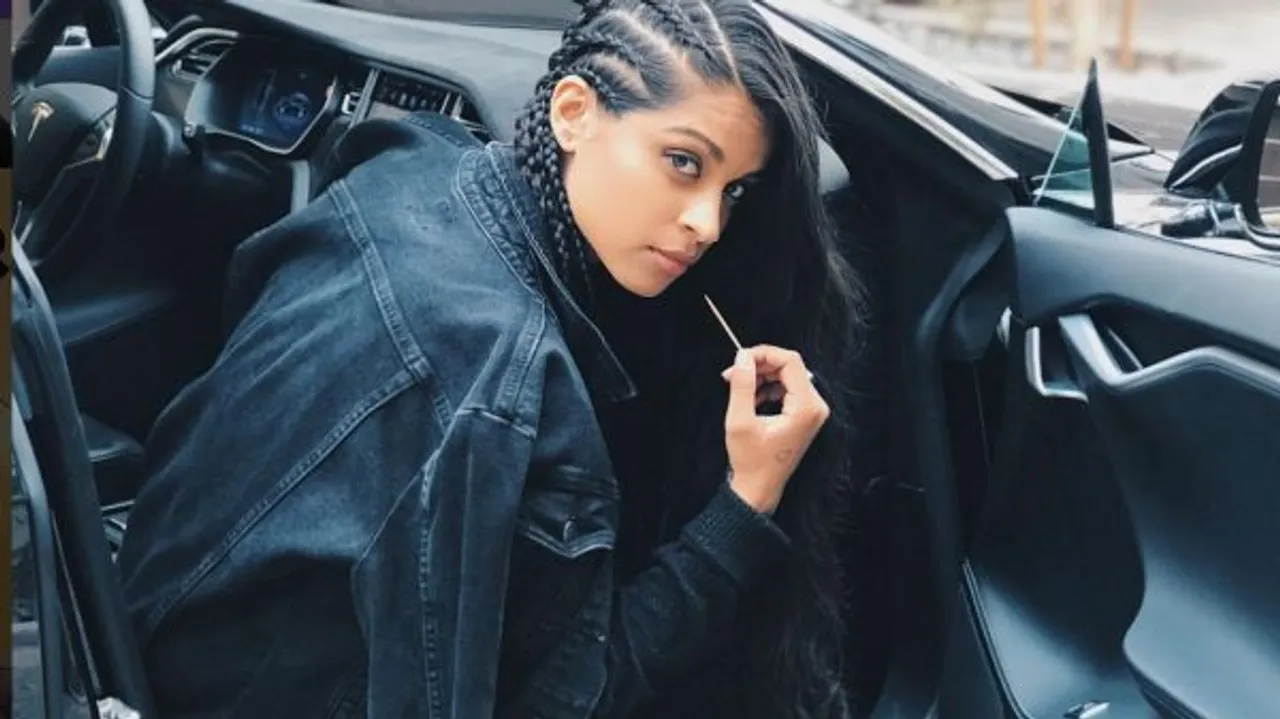 The moniker "Superwoman" has an emotional connect with many from our generation. But now our favourite YouTuber Lilly Singh bids goodbye to her nickname which she was using for almost a decade. Singh announced in an Instagram post on Tuesday that she'll no longer be using "Superwoman" name under which she rose to fame.
Key Takeaways:
YouTuber Lilly Singh has decided to shed her old name "Superwoman"
Singh will soon to get her own show on NBC called 'A Little Late With Lilly Singh'
Lilly has become an even bigger hero than Superwoman: Singh
Singh, who is soon to get her own show on NBC called 'A Little Late With Lilly Singh,' becoming the only female late-night host currently on a major broadcast network, wrote in her post, "Based on a song by Lil Mo and Fabulous, I used to call myself Superwoman growing up because like any kid I wanted so badly to deal with life's obstacles like a hero," she explained in her post. "As I grew up, I held on to this belief that everyone could be their own superhero."
The Prominent Canadian-Indian YouTube blogger Lilly Singh has confirmed that she will be dropping her tag "Superwoman" saying "Allow me to reintroduce myself. My name is @Lilly. •••••••"
Singh further added, "Today my biggest and best super powers lay within Lilly and thus Lilly I shall be. Aka new handle is @Lilly. Wooop! Woop! Holla atcha girlllll 💃🏽💪🏽❤️."
Talking about how nine years back she opened her YouTube channel and without much thinking about a name she gave herself the tag, Singh added, "When prompted to choose a username I instinctively typed Superwoman because it had been my MSN messenger screen name (shoutouts millennials)."
Singh further revealed that, "We have all the tools we need to be our own saving grace." She also added that she feels extremely "empowering" and "heart-warming" to hear how people address her as "Superwoman," a name for which she has worked so "hard to live up to."
"Lilly has become an even bigger hero than Superwoman on this journey through my life. Lilly encompasses everything it took to get to where I am... and it's a place I'm proud to be."
Singh concluded by saying, "And so at this time, it feels right to give thanks to the moniker Superwoman and to lay the cape to rest."
Not long ago, in a video released on her channel, the 30-year-old Indo-Canadian star had announced a temporary break from work. She claimed she was going to take some time off from vlogging to prioritize her mental health. It was a shocking announcement for her followers. The past few months remained uncertain for Singh who has experienced several courageous moments. The comedian came out as bisexual in February, announcing that she was "fully embracing" all her traits as superpowers.
Also Read: Watch: Priyanka Chopra And Superwoman Together In A Hilarious Video
"An Indian-Canadian woman with her own late night show? Now that is a dream come true," Singh said in a statement. "I'm thrilled to bring it to life on NBC, and I hope my parents consider this to be as exciting as a grandchild."
Actress, producer, writer and content creator Singh's achievements over the last few years has significantly garnered her a huge fan base. She's been creating videos consistently for the past eight years. She is the most successful YouTube stars today with more than 14 million subscribers on her channel. She writes, produces and stars in comedic and inspirational videos.
A New York Times bestselling author, she wrote the book How to Be a Bawse: A Guide to Conquering Life. She has also starred in films such as Bad Moms, Ice Age: Collision Course, and HBO's Fahrenheit 451. She was featured in the YouTube documentary 'A Trip to Unicorn Island.' Another recommendable feat was when she appeared on Forbes' 30 Under 30 Hollywood and Entertainment list, Fast Company's Most Creative People list and Time called her one of the most influential people on the Internet. Her comedy videos, vlogs, are famous among youngsters.
Feature Image Credit: TrendingAllDay