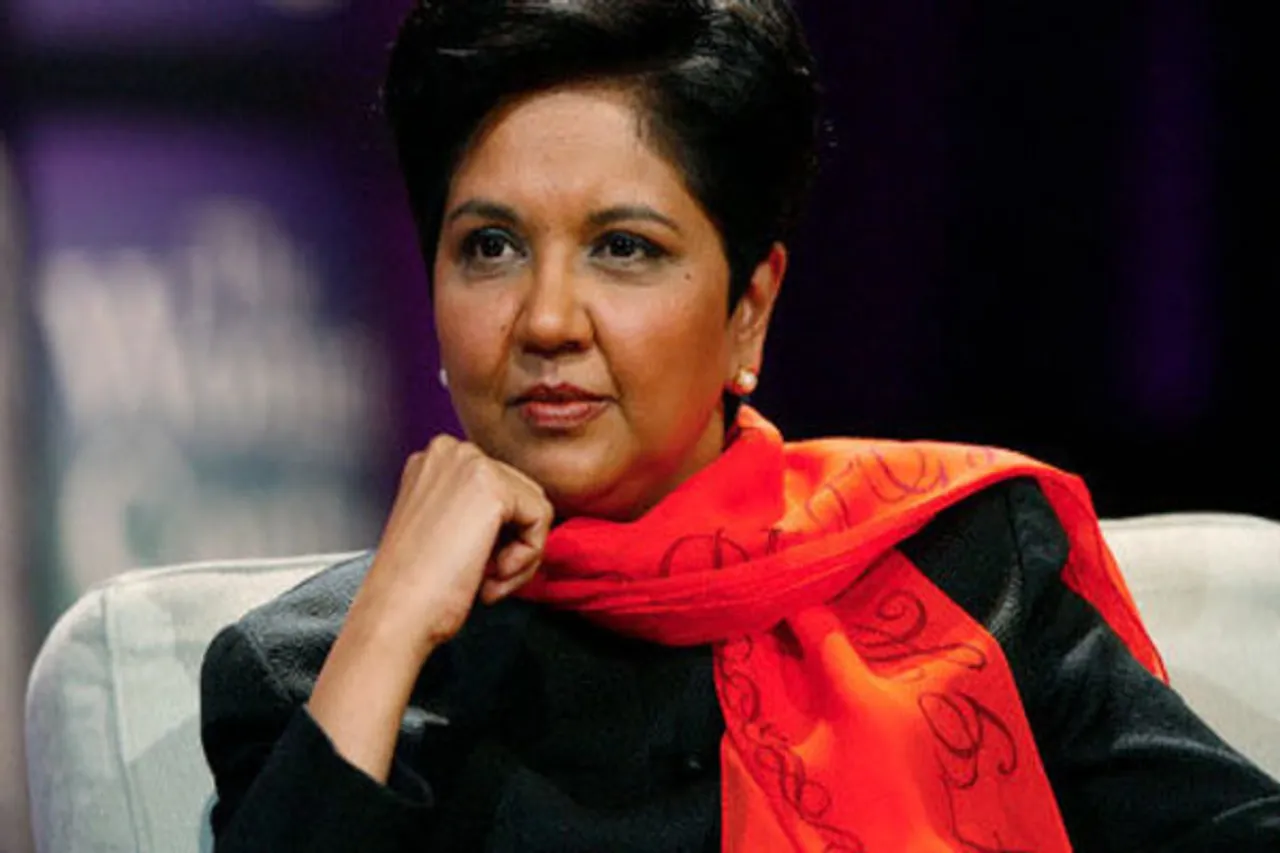 Many of you would recollect Indra Nooyi's comment on how she is unable to manage a work-life balance.  How when she broke the news to her mother of becoming the CEO of PepsiCo, her mother said,
"Let me explain something to you. You may be President of PepsiCo. But when you step into this house, you're a wife and mother first. Nobody can take that place. So leave that crown in the garage."
The lady who ranks #16Forbes' Power Women's list, believes:
"Vision, Persistence, Persuasion, Listening, Learning, Collaborating, Humility, probably no single person embodies all these virtues. I know I don't. But anyone who can do these seven things, who possesses these seven qualities, will be a formidable leader."
With a decade-long experience in running a Fortune 500 company in the 21st century, Indra Nooyi shares life lessons she learned on the way. Here are 10 key takeaways -- whether you are budding CEO or a student or simply looking for inspiration, it's worth reading.
Organizations don't exist in a vacuum: A leader needs to be responsive to the needs of the world around.
Managing Time Horizons. Balance short-term and long-term interests. In the long run, not just on the level, but the duration of returns matter too.
Importance of Persuasion. Community support is crucial if you want to bring about long-term change. You need to have not just a clear message, but to have a critical mass of supporters who can help you deliver it.
Listen carefully: Best advice comes in moments you least expect it. CEOs should learn to follow, if needed. They should listen to the wisdom around.
Educate yourself: In this fast changing world, to be drivers of change, we need to continually educate ourselves.
CEOs need to be students for life:  To stay on top of the larger trends that will disrupt or define the industry in the coming years, one needs to be a student for life. It applies to CEOs and employees equally.
Team: The success of an enterprise usually comes down to one thing: the team. You need to appeal not only to your employees' minds, but to their emotions.
Appreciation for a job well done: Appreciation translates to higher workplace satisfaction. Feeling appreciated is one of the most significant factors contributing to an employee's view of their company.
None of us is just an employee: No matter who we are, or what we do, nobody can take our place in our families. Often, you need to make a choice. There's no way around it.
Bringing Gender-parity: As corporations and as a society, to support workers who are caring for young children, ageing parents, or both.
Picture Credit: The Guardian