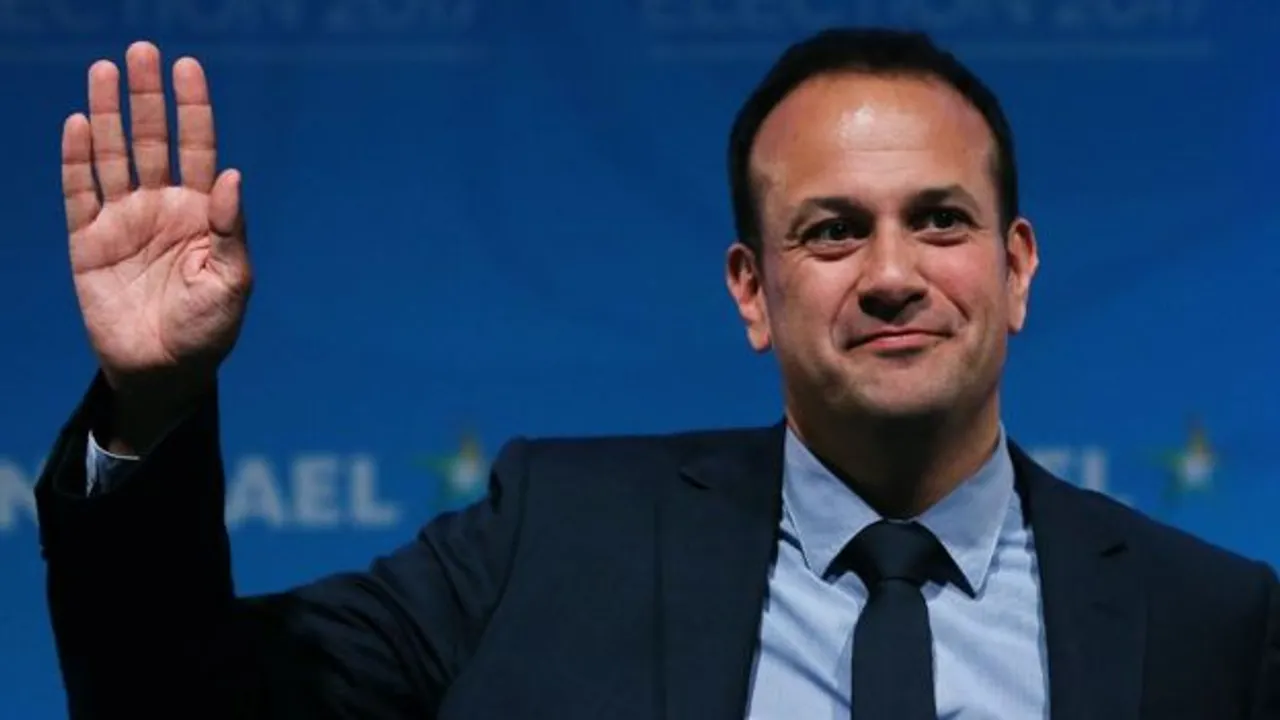 Ireland's governing party, Fine Gael has elected Leo Varadkar as the new Prime Minister, with this the country will get its first openly gay leader. He will also be the first person from an ethnic minority to become the Irish leader.
Ireland's ruling party elects Leo Varadkar, the gay son of an Indian immigrant, to become next Prime Minister https://t.co/sraYZK4yDu pic.twitter.com/hQN5sUI3Zq

— CNN Breaking News (@cnnbrk) June 2, 2017
Leo Varadkar, 38,  is the son of an Indian immigrant Ashok, originally from Mumbai. He will be the youngest person to hold the charge of the office and will succeed Enda Kenny. He beat his rival, Simon Coveney, with 60% of the votes to lead Fine Gael.
The election of  Leo Varadkar symbolises a marks a paradigm shift. Ireland, was among the last members of EU to decriminalise homosexual activity and voted to recognise same-sex marriage in 2015.
Also Read: Taiwan Becomes First Country In Asia To Accept Gay Marriage 
Varadkar defeated his ministerial colleague Simon Coveney with a thumping majority, he gained support from the centre's right party politicians. His position will be confirmed later this month. On June 13, he is expected to be voted in as the Taoiseach or the Prime Minister of the country.
According to a report, talking to the Newstalk radio, Varadkar said, " If somebody of my age, of my mixed race background and of all the things that make up my character can potentially become leader of our country, then I think that sends out a message to every child born today that there is no office in Ireland that they can't aspire to."
Varadhar came out in 2015 in an interview to RTE he said, " It's not something that defines me. I'm not a half-Indian politician, or a doctor politician, or a gay politician, for that matter. It's just part of who I am. It doesn't define me. It is part of my character, I suppose."
LGBT groups in Ireland welcomed Varadkar and his ideology. Brian Finnegan, the Editor of Gay Community News in Dublin said, "I think it's really significant that both his party and the media in Ireland focused on his policies, rather than him simply being a gay man who wants to lead the country."
Varadkar studied Medicine at the Trinity College, Dublin and then later joined politics in 2004 from the Dublin West constituency. Three years later he was given a chance and was elected to represent the place in the parliament. Previously he has held three cabinet posts and was first elected in 2007.
Pic Credit: BBC.com
Also Read: Ekta Kapoor's New Web Series Presents Romeo and Juliet As A Gay Couple