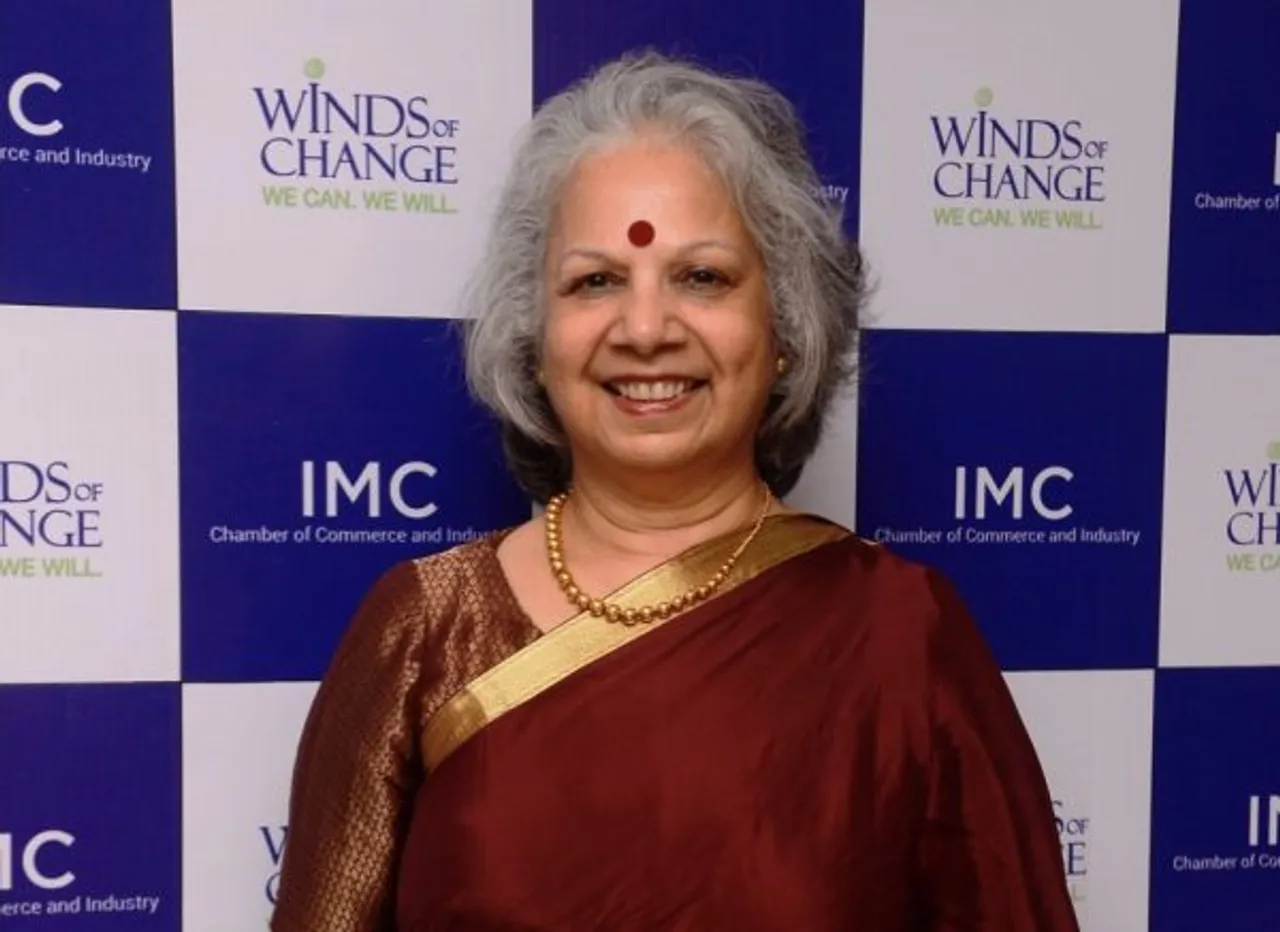 Mohana Nair has always been a champion of gender equality and equal opportunities. From practising as a corporate lawyer to sitting on the Boards of several firms to being a trained classical dancer, Nair is managing multiple roles, and quite inspiringly at that. The hardships she faced as a cancer survivor only made her stronger, both personally and professionally. Now shouldering a huge responsibility, as the president of the Ladies' Wing of the IMC Chamber of Commerce and Industry, Nair's aim is to build an effective network of women and help them become leaders in business.
The Ladies' Wing of the IMC Chamber of Commerce and Industry is a premier business and professional women's organisation with over 2,200 members, consisting of entrepreneurs, managers, professionals and women from leading business houses. What began in 1966 as a forum for creating socio-economic awareness and encouraging the spirit of enterprise, is today a dynamic organisation for the empowerment of women. SheThePeople.TV got talking with Mohana Nair about her vision as the IMC Ladies' Wing President, women entrepreneurs, sexual harassment committees, and more.
On successfully maintaining several professional roles
As a corporate lawyer, Nair specialises in Banking, Insurance, Company, Intellectual Property and Information Technology laws, and also sits on the sexual harassment committees of some companies. A trained classical dancer in both Bharatnatyam and Odissi, the grandmother -- in her 60s -- takes out time to practise and performs in small groups sometimes. Now, as the president at IMC, she believes her priority commitment is working towards women entrepreneurs and their welfare.
"Dance is more of a hobby. As a corporate lawyer, I cannot stop practising and catering to clients. While my other partners are handling some of the responsibilities this year, I do make it a point to mark my presence and contribute whatever I can. IMC is a full-time task now. I'm putting in a lot of commitment into this role as it concerns women's empowerment for a larger part."
"Inclination towards work helped me during the cancer phase"
Being a cancer survivor, she has had countless experiences -- personally and professionally. It was her work-life balance which helped her move forward -- undeterred and victorious. "Initially when cancer was diagnosed, I was worried about how things would unwrap. The chemotherapy stages were tough, but I was always inclined to go back to work. During the times I was supposed to stay home for weeks, I managed to keep myself busy. I remember constantly telling myself that it will all pass. When it comes to diseases like cancer, I would like to advise everyone to keep themselves busy, no matter what. This is something that can lead to severe depression if not handled well," she recalls.
"I get inspired by any woman who strongly deals with problems women face in a man's world"
There is no one particular woman who inspires Nair. In fact, any woman dealing with several problems on her own is what gives her inspiration. She adds, "I'm also a self-motivated woman. I feel I must do whatever I can, with all my ability, and that's where it has taken me."
"My constant goal is to encourage women entrepreneurs in all fields"
As a leader, she deals with several organisations - small and big - across industries. Her vision, she says, is to have an individuality. "We're the wing of a business chamber. However, we try and maintain originality in order to make work more interesting for member organisations as well.  My vision, as the president, is to work in areas where more women are encouraged to take up entrepreneurship," she reflects.
The Ladies' Wing of the IMC has set up several communities and committees addressing different aspects of entrepreneurship. By dealing with women, who are practising several roles in the industry or via work from home, the body is looking to especially motivate younger women looking to climb a higher level professionally.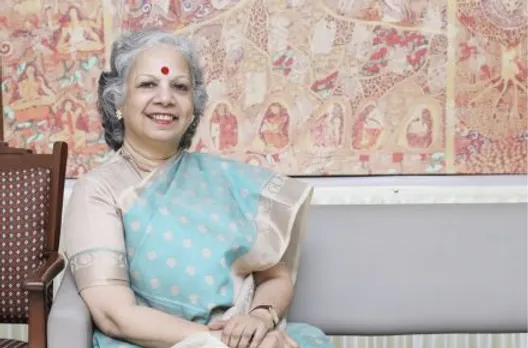 Mohana Nair
"Women not only think differently but also have progressive ideas, and this is something we must work towards building upon"
Nair believes it's important to professionally strengthen women who do not have retail shops and are working from home. "We want to help women reach different levels. There's also a committee at the wing which organises an event titled Second Careers, specifically for women who want to return to work."
On corporates tackling sexual harassment
Speaking as an external member of the sexual harassment committees of certain companies, Nair says that firms are becoming more alert and organised now that the country is going through a major shift with the #MeToo wave. When it comes to organisations acting more swiftly and diligently in addressing such issues, she says, they should primarily focus on standing by their employees and taking action regardless. 
"So the law provides that organisations must have the committee set up. With #MeToo now, they're taking this more seriously. However, employees have to be made more aware. However old the cases may be, companies should proactively help women, act and enforce what laws direct. Having that said, false complaints must also be addressed and tackled with, so we don't drift away from the cause."
On efforts to protect trees and wildlife
Nair is also known to have filed several PILs for the protection of trees in Mumbai, a wildlife corridor in Maharashtra, and for restriction on the sale of cigarettes and other tobacco products around educational institutions. With the recent incident involving Tigress Avni's death in Maharashtra, Nair says it's become an urgent need to address these issues diligently for the rightful protection of the wildlife and nature at large.
"I feel people responsible at the ground level are more concerned and want to do something. However, this won't be possible without higher authorities acting responsibly. The wildlife is not being protected and this is causing several other difficulties. I remember the Court had issued an affidavit mentioning that our PIL is correct, but nothing really followed up eventually. People on ground do care, but they need to be given the powers to act."
"Imbibing innovation is a significant factor when in entrepreneurship"
With the new wave of women entrepreneurship, Nair believes it's crucial to assist the already existing entrepreneurs to drive innovation. Talking about contributions the wing is further looking to make in offering exposure to aspiring women entrepreneurs, she says encouraging entrepreneurs to maintain originality is a priority. "It's important for women to keep their originality and think through the ideas innovatively. Redefining business aspects and work ideas is a sure shot way that can make women entrepreneurs achieve greater heights," she says.
Also Read: Country Needs More Women As Face Of Businesses: Devita Saraf