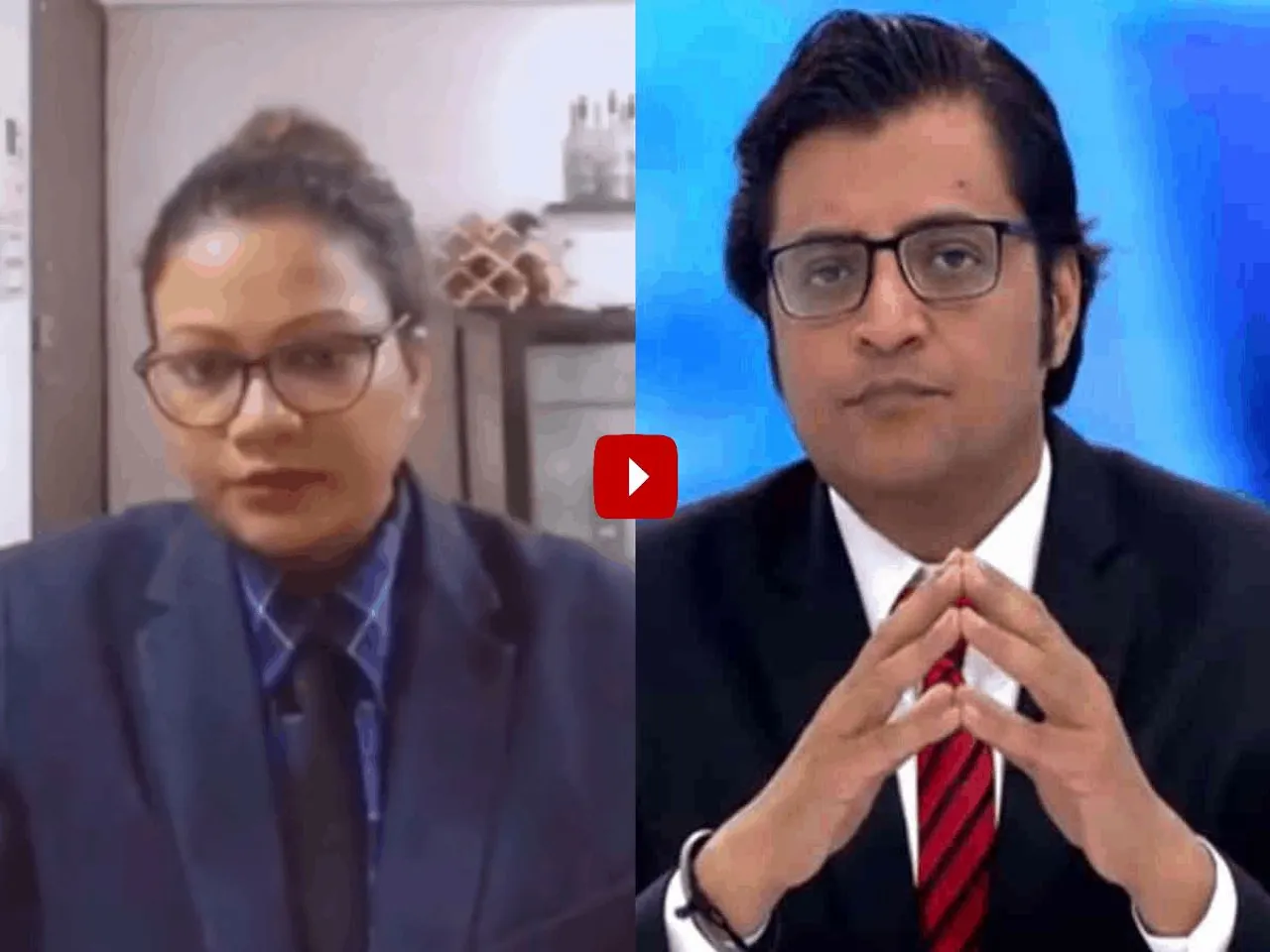 A video of a woman went viral on social media in which she can be seen imitating Arnab Goswami of Republic TV. 'Lady Arnab' is being admired by fans for her excellent imitation of TV anchor. Since then, video has gone viral drawing hilarious reactions and a person commented that the women must be awarded a 'Dadasaheb Phalke Award'. Another fan want her to be on TV because of her excellent acting of Arnab Goswami. The woman, clad in a blazer highlighted Arnab's style of journalism, which is considered to be highly opinionated with assertive and with aggressive tones.
OMG! Who did this? The nation wants to know. pic.twitter.com/BMOTKdCuMn

— SamSays (@samjawed65) May 6, 2020
Arnab Goswami is one of India's most controversial journalists often questioned for his opinionated coverage of stories, and journalistic stance. Not considered to be balanced in his reporting, he finds himself often in the eye of a political storm.
In a recent incident Arnab was in news because of a story by his channel on migrant labour in Bandra area of Mumbai. Irfan Abubakar Shaikh, secretary of Raza Educational Welfare Society filed a complaint by refering to a report aired on the channel on April 29. He said Goswami targeted a mosque in Bandra that had no link with the migrants protest. Shaikh accused both the channel and Goswami of trying to spread hatred against the Muslim community, adding that the anchor "purposely highlighted the mosque".
Arnab is considered to be right leaning in his style of reporting according to members of the opposition parties. "Arnab keeps spreading venom through divisive debates, this can't be freedom of expression", said Pawan Khera, National spokesperson of Congress. Recently the Indian Youth Congress has also filed a complaint seeking cancellation of Arnab's channel's license. Arnab had accused the Congress of attacking him and his wife Samyabrata Ray when they were returning home from work. The Mumbai Police made arrests in connection with the attack.
Arnab remains in controversy
Also in connection with the 2020 Palghar mob lynching case, several first information reports were filed against Goswami. An FIR was filed against Goswami in connection with a news show on April 21 in which he posed questions to Congress president Sonia Gandhi regarding the lynching of sadhus in Palghar.
The FIR filed by the police include charges of giving provocation with intent to cause riot, promoting enmity between two groups on the ground of religion or race, deliberate and malicious act and defamation under the relevant sections of Indian Penal Code(IPC).
He has been accused of opinionated reporting in support of Bharatiya Janata Party and Hindutva across a wide spectrum of situations including by uncritical reproduction of government narratives, avoiding criticism of figures from the ruling party and presenting political opponents in a negative light.
Divya Rawat is an intern with SheThePeople.TV