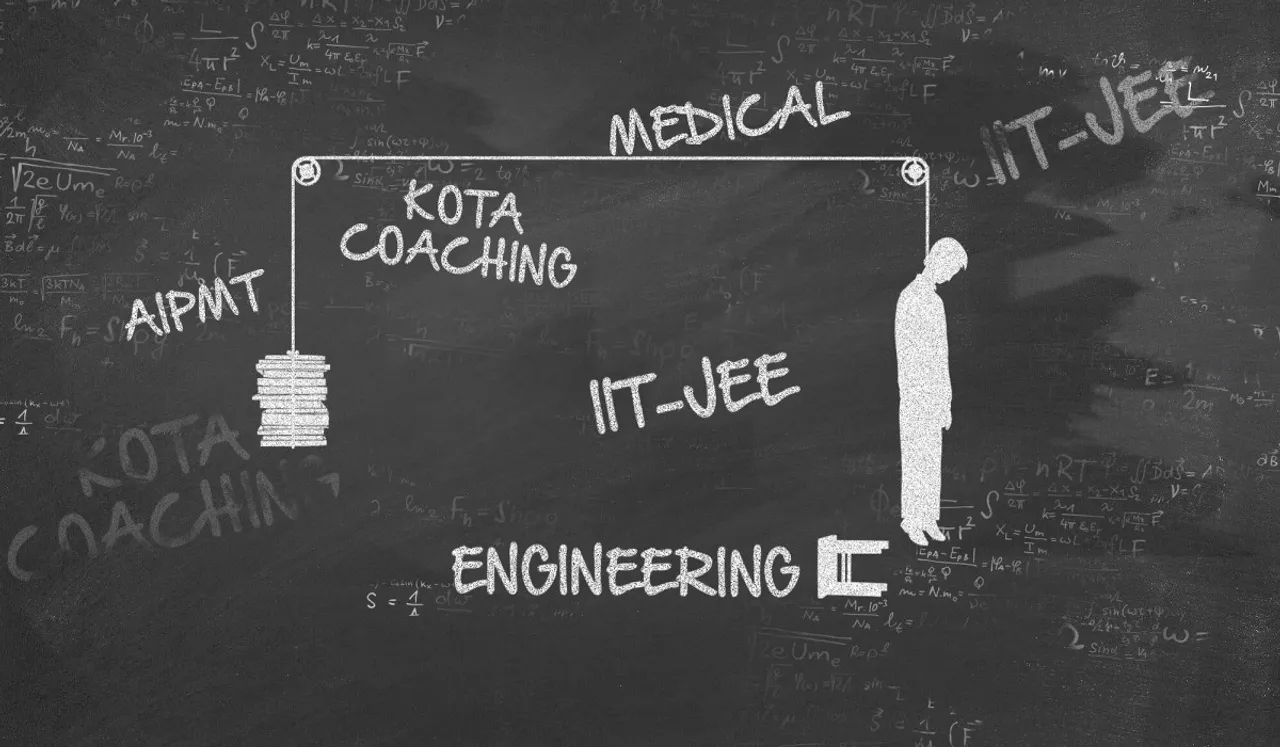 To curb the cases of rising student suicide cases in Rajasthan's Kota, the largest coaching hub of the nation, coaching institutes formed a committee to discuss on the measures to reduce the burden on students along with other measures to curb the suicides. 
Rajasthan government held a meeting where Principal Secretary Bhawani Singh Detha along with other representatives attended the meeting to present measures to protect vulnerable students. 
Meeting Details
In light of the concerningly high and rising cases of student suicides in the nation's coaching hub Kota, Rajasthan, a meeting was held on Monday to present the measures and strategies to curb the rising suicide cases that are slowly becoming a national concern. 
The meeting was chaired by the Principal Secretary (higher and technical education) Bhawani Singh Detha and was attended by high-end representatives of coaching institutes and hostel associations along with the Collector of Kota OP Bunkar,  Additional Collector (Administration) Rajkumar Singh, SP Sharad Chaudhary, Additional SP Bhagwat Singh Hingad. The meeting was held through video conferencing. 
The meeting was held a day after two NEET aspirants committed suicide on Sunday over a gap of just four hours. As per the authorities, 22 students have committed suicide in Kota so far this year which is the highest of any year. Last year the figure was 15 and now it has risen concerningly high. 
On August 18, Rajasthan Chief Minister Ashok Gehlot of all the representatives, directors, and stakeholders and asked them to form a committee to find measures to protect students in Rajasthan and submit the report within 15 days.
Suggested Measures
Several preliminary measures in the committee were discussed and short-term and long-term measures were suggested to curb student suicide cases in Kota. 
Among several decisions taken in the meeting, coaching institutes were asked to form a committee of subject experts to abate students' academic burden. The coaching institutes are also asked to hold online motivational sessions by experts and upload them on social media to aid students all over the place. 
A psychological form will be developed for all the coaching students to fill out every day to assess their mental status. Besides this, poor performers and absent students from routine tests will be identified and will be provided psychological counselling. 
Institutes will also be holding half-day study, and half-day fun every Wednesday and must not conduct any routine tests two days after the fun Wednesdays. 
Kota City SP, Sharad Chaudhary proposed an exclusive students' police station as an expansion of already-existing students' helpdesk at police stations. The draft proposal will be sent to the state government to be sanctioned. 
More than two lakh students go to Kota every year to prepare for competitive exams like JEE, NEET, etc. With the rising number of suicide cases along with the other measures taken by the state government, it has been reported that the tests in coaching centres of Kota continued for two months continuously to provide "mental support and security."
Rajasthan | Tests/Examinations at coaching centres in Kota stayed for two months in continuation of "providing mental support and security" pic.twitter.com/RjykseWxiJ

— ANI MP/CG/Rajasthan (@ANI_MP_CG_RJ) August 28, 2023
---
Suggested Reading: Will Fixing Fans Alone Solve Kota's Rising Student Suicide Crises?