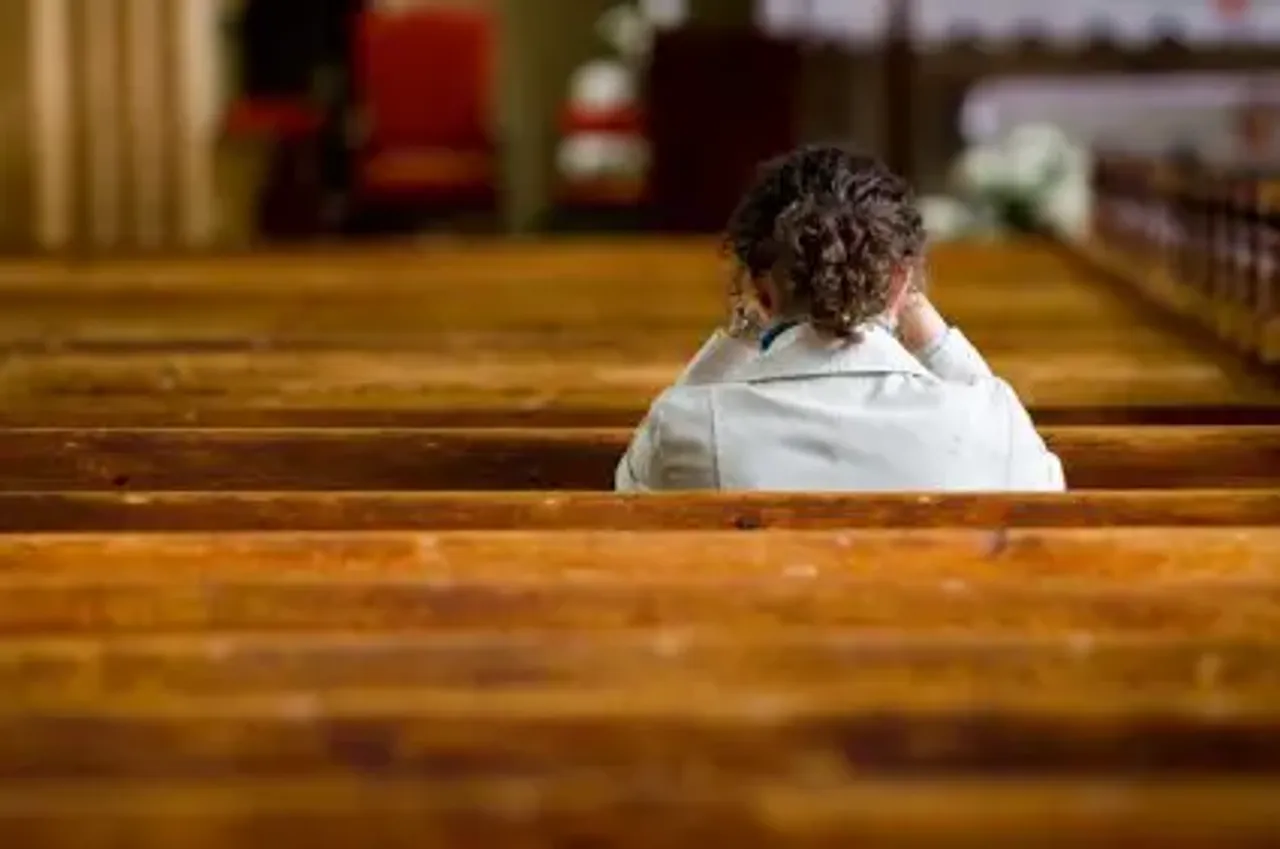 A letter by the Bishop -- to not let women who wear short dresses enter the church -- has raised the hackles of Christian women in Kerala.
The letter by the Bishop of Idukki, Mar Mathew Anikuzhikattil, suggests that women should wear "appropriate" attire -- that is not too "revealing" – and should cover their knees while they attend church services.
The letter, as quoted by Mumbai Mirror, "suggests means to strengthen the faith of individuals and families and in shaping a Christian culture through practice in the backdrop of the challenges thrown up by modern life", is to be read to Christians during the Holy Mass on April 23. However, prior to the public pronouncement, the Bishop's letter seems to have angered the women of Christian community for making a huge deal out of the dress code.
As a religious leader, the Bishop is trying to regulate women's clothing, reasoning that it is "beneficial" for them and for the sustainability of the faith they hold.
Also Read: Kerala College Issues Dress Code for Girls
The letter indicates that Christian women should not wear any attire that defies the practice of the religion and hence should dress in "socially acceptable" norms for the church services.
The drama doesn't stop here. Not only has the bishop applied a dress code but also urged parents to limit on how much their children use mobile phones. He also suggested that children's participation on social media such as WhatsApp and Facebook be regulated.
Also read: Women Not Allowed In Night Sessions Of Kerala Church Convention
If you're thinking that Bishop Anikuzhikattil is a sudden add-on to controversies, you're mistaken.
In 2015, he commented on interfaith marriages, sparking outrage among the Christian community.
Even last year, he stated that using any birth control measures is an insult to God's will, that it's not natural.
Well, his ideologies are ancient to say the least!
READ: Eight Temples in India that bar entry of women
Directing women what not to wear in places of worship is not new for Indians. Here are some other dress code restrictions in other religious places in the recent past:
Ujjain's Rishabhdev Temple follows a dress code, banning women and girls over eight years in western dress.
A similar ban was announced last year by the Jain temples of Bhopal, restricting the entry of women in jeans and top, or anything transparent.
Starting from January 2016, the travellers (both men and women) who desire to visit the temples of Tamil Nadu are regulated to follow a prescribed dress code – that is no jeans and T-shirt.
In November last year, the famous Padmanabha Swamy Temple in Kerala decided to allow women on the premises if they wear a salwar or churidar. Earlier, women used to drape dhotis over their attire to enter the temple.
Also read: Big news: Women can enter inner sanctum of Haji Ali Dargah
What women wear has always been regulated. It's shocking that we still live in a country where the length of a garment worn (only by women though!) decides measures of a woman's morality or the beliefs of a religion.
READ: Also read: Equating Safety with Clothing: The wrong and right of things
Feature Image Credit: Unlocking Femininity
Join Us on https://www.facebook.com/SheThePeoplePage
Follow Us on https://twitter.com/SheThePeopleTV