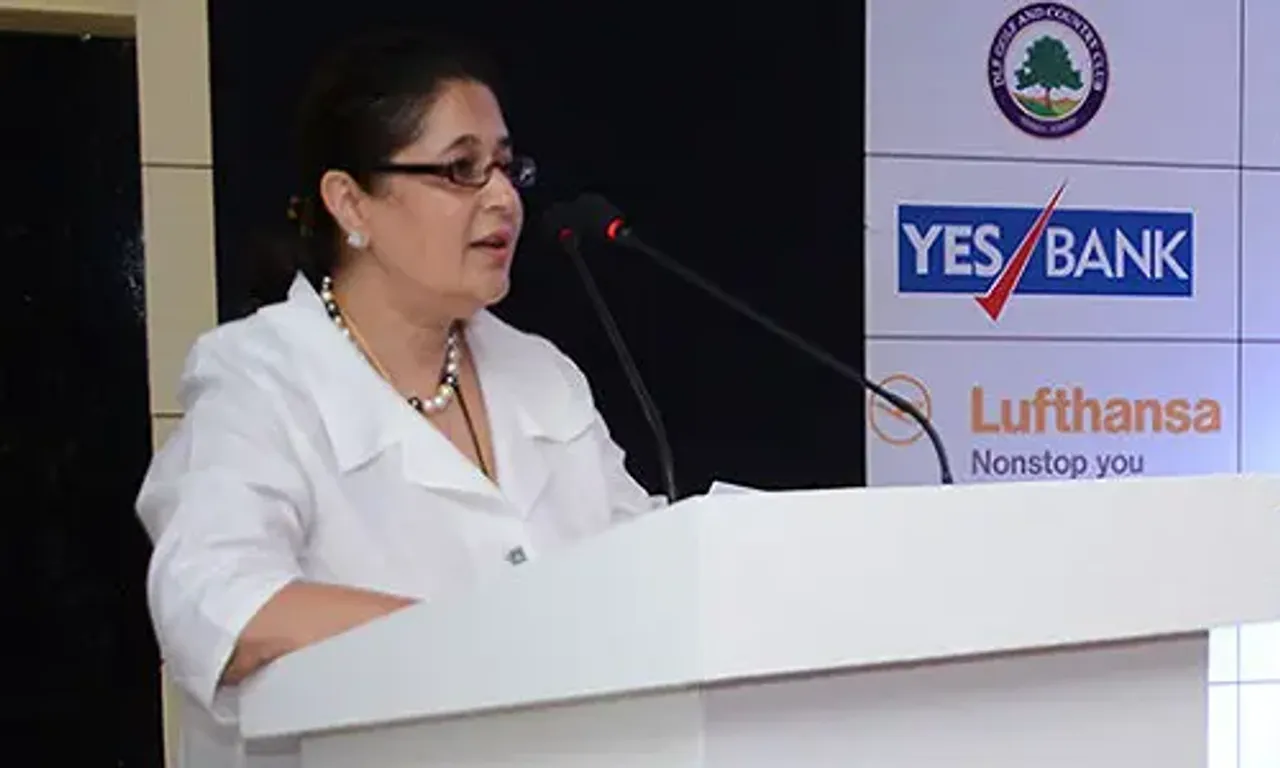 The president of Women's Golf Association of India, Kavita Singh is all set to chair the governance panel formed by Indian Olympic Association. The committee will act as an apex team governing golf in India, in the lead up to the Olympics in Tokyo in 2020. It will comprise of golfer Mukesh Kumar, Onkar Singh, Vir Srivastava and an International Golf Federation (IGF) nominee yet to be named.
The IOA has had to set up the panel to ensure Indian Golf Association (IGU) can fairly conduct election for a fresh set of office-bearers as per a new, amended constitution in line with the National Sports Development Code 2011.
ALSO READ: Women's Golf Prize Money Reaches Highest Purse At 10 Lakh Rupees
Indian golf is going through rough times as despite the fact that IGU remains a member of IOA, it does not have any voting rights. The IOA in a letter to Lt. General Devraj Anbu, the president of the IGU stated that the voting rights of IGU will only be restored after it fully complies with the National Sports Code. "IOA president Narinder Batra and Secretary General Rajeev Mehta met Antony Scanlon, executive director of the International Golf Federation, on May 6 in Gold Coast to discuss on working together to resolve the situation," said the letter. "It was then agreed that a golf governance committee would be formed to reform governance, liaise with all stakeholders, ensure compliance of norms and help IGU conduct elections."
When the term ended in 2018 with the current set of office bearers, IGU failed to conduct fresh elections which affected the growth of Indian golf administration and hampered IGU's voting rights in IOA. IGU helds its last Annual General Meeting and elections on October 28, 2016. After the expiry of their last extension on June 30, the ministry issued a notification de-recognising the IGU, stripping it of its status as the apex body for golf in India.
Singh was also the first Indian woman to be appointed in the Ladies European Tour board as one of its non-executive member in 2012. She has been the torch-bearer behind the success of Women's Indian Open within the global golf circuit.
Picture credit- WGAI