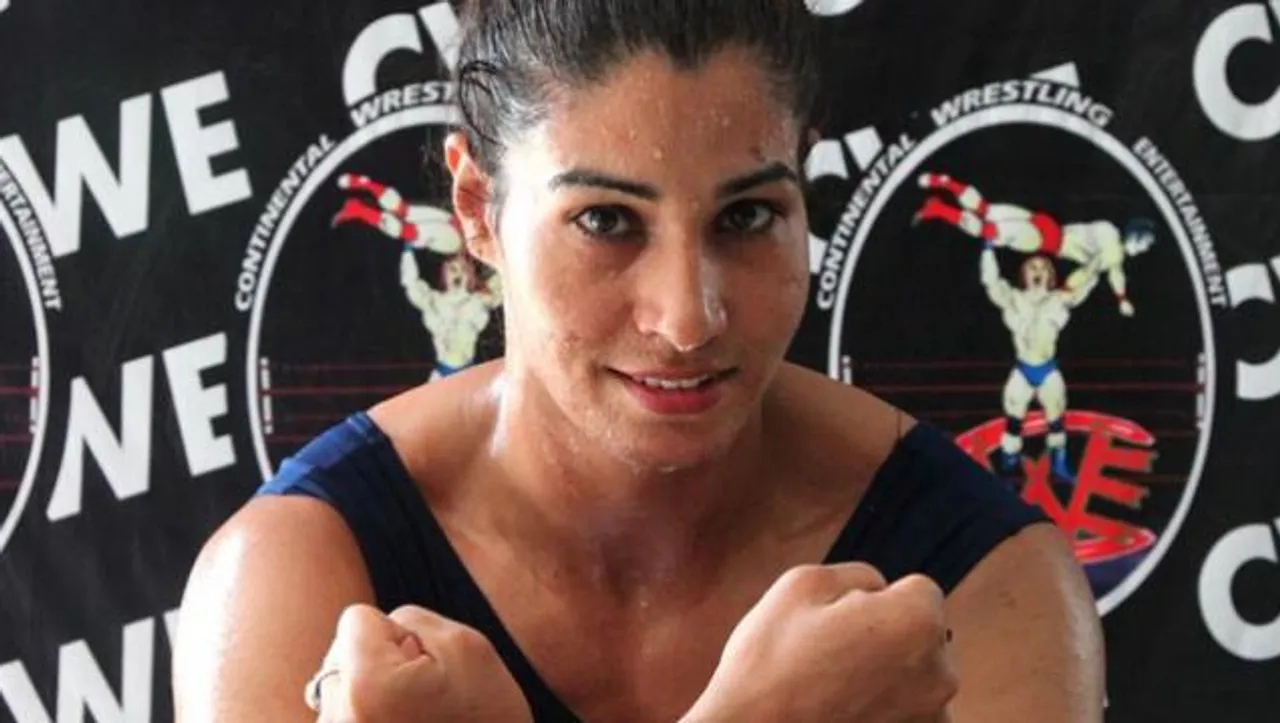 Kavita Devi, the first Indian woman wrestler, never fails to astonish us. Once again, this Haryana woman is making waves for entering World Wrestling Entertainment (WWE) ring in traditional Indian attire.
This video of her wrestling in a saffron salwar-kameez has gone viral on YouTube. It was uploaded on August 31 and has already been viewed well over three million times.
Also: Dangal Inspired 478 Year Old Akhada to Welcome Women Wrestlers
Though she couldn't win this first round of Mae Young Classic, she delivered a strong message that one should never judge a book by its cover. Her wrestling skills have also won her a lot of admirers.
In an interview to TOI, Devi said how she has grown up emulating The Great Khali. "He was the first Indian man to win a world title, and I wanted to be the first woman," she said.
Know more about her:
https://twitter.com/shabbiressaji/status/904760377346371584
She trained to be a professional wrestler under former WWE champion 'The Great Khali' at his Punjab-based wrestling promotion and training academy.
A former competitive powerlifter, she has represented India in various international competitions including the 2016 South Asian Games. There, she won gold in the 75 kg category.
Kavita is the first Indian woman to compete in the tough freestyle wrestling sport at WWE.
She was selected to wrestle in the Mae Young Classic following her stellar performance at the WWE Dubai try out.
Also: Meet the wrestlers of Dangal & Aamir Khan: Sanya Malhotra, Fatima Sana Sheikh
A police officer in Haryana, she rose to fame when her video against BB Bull Bull, went viral on social media.
Women like Kavita Devi are breaking societal shackles and emerging victorious in sports like wrestling which have been considered "male-dominated fields" for very long. She is definitely a star in the making.
Read Also: Wrestler Kavita Devi To Be First Indian Woman To Compete In WWE