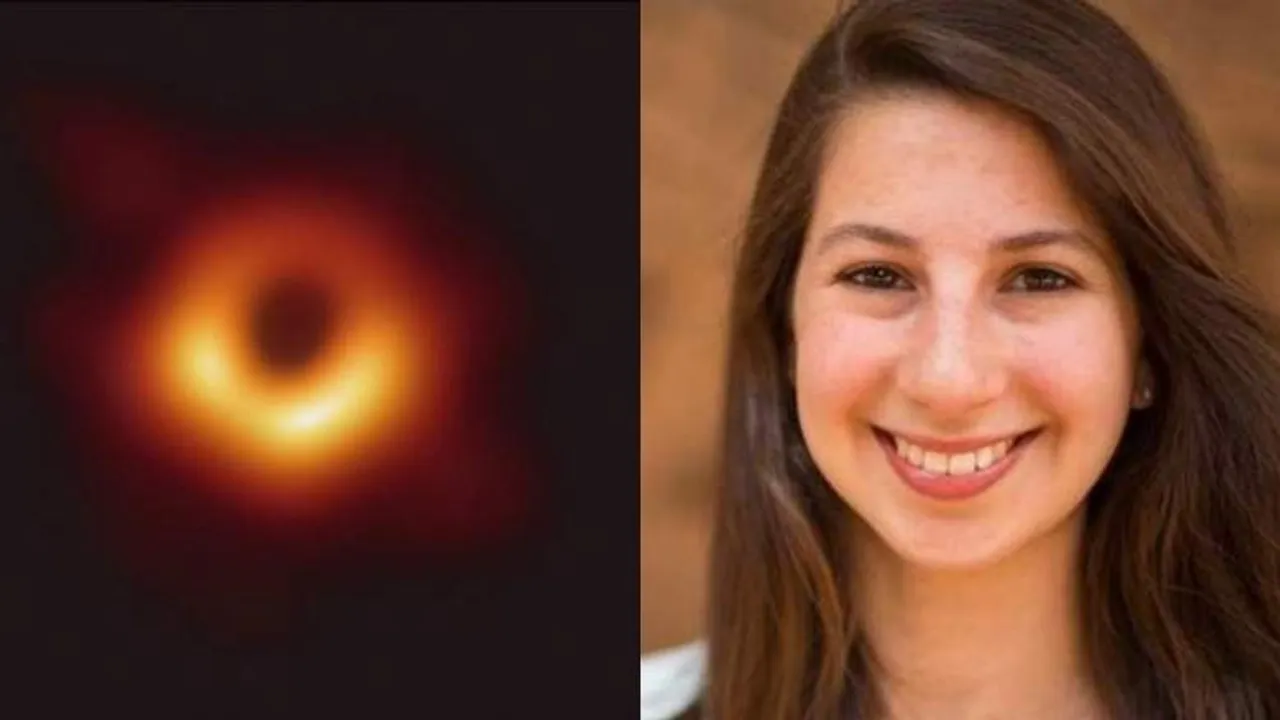 MIT graduate and scientist Katie Bouman and her team made it possible for the world to see the first-ever black hole image. The 29 -year-old researcher heads a team that led to the creation of an algorithm which made it possible for the scientists to finally capture the images of a black hole. The National Science Foundation revealed the first picture on April 10, 2019.
You're looking at the first ever image of a black hole. It was captured by the #NSFFunded @ehtelescope project. #ehtblackhole #RealBlackHole https://t.co/6dglvqrvOs pic.twitter.com/0hclANf4tc

— National Science Foundation (@NSF) April 10, 2019
The 1st-ever image of a #BlackHole has been revealed to the world. 🔭
And she is the scientist who made it happen - Huge congrats to Katie Bouman, who made it possible! 👏#KatieBouman pic.twitter.com/qzk76Ntgy6

— SheThePeople (@SheThePeopleTV) April 11, 2019
"Watching in disbelief as the first image I ever made of a black hole was in the process of being reconstructed," wrote Bouman on Facebook.
The black hole sits in the centre of the Messier 87 galaxy and is 6.5 billion times the size of the sun and is located 55 light years away from Earth.
Scientists have obtained the first image of a black hole, using Event Horizon Telescope observations of the center of the galaxy M87. The image shows a bright ring formed as light bends in the intense gravity around a black hole that is 6.5 billion times more massive than the Sun pic.twitter.com/AymXilKhKe

— Event Horizon 'Scope (@ehtelescope) April 10, 2019
The internet is swooning over Bouman for her contribution to Science. According to CNN, "That algorithm led to the image of a supermassive black hole at the center of the M87 galaxy. Bouman, working with more than 200 scientists, spent three years directing the verification of images and the selection of image parameters as they took the sparse and noisy data" from a series of telescopes to make an image."
Congratulations to Katie Bouman to whom we owe the first photograph of a black hole ever. Not seeing her name circulate nearly enough in the press.

Amazing work. And here's to more women in science (getting their credit and being remembered in history) 💥🔥☄️ pic.twitter.com/wcPhB6E5qK

— Tamy Emma Pepin (@TamyEmmaPepin) April 10, 2019
"We developed ways to generate synthetic data and used different algorithms and tested blindly to see if we can recover an image. We didn't want to just develop one algorithm. We wanted to develop many different algorithms that all have different assumptions built into them. If all of them recover the same general structure, then that builds your confidence," Bouman told CNN.
"No matter what we did, you would have to bend over backwards crazy to get something that wasn't this ring." -Bouman
She is also being compared to Margaret Hamilton, a fellow MIT Scientist who wrote Crucial Software Code for NASA.
Left: MIT computer scientist Katie Bouman w/stacks of hard drives of black hole image data.

Right: MIT computer scientist Margaret Hamilton w/the code she wrote that helped put a man on the moon.

(image credit @floragraham)#EHTblackhole #BlackHoleDay #BlackHole pic.twitter.com/Iv5PIc8IYd

— MIT CSAIL (@MIT_CSAIL) April 10, 2019
"No one of us could've done it alone. It came together because of lots of different people from many backgrounds," Bouman added.
"I'd like to encourage all of you to go out and help push the boundaries of science, even if it may at first seem as mysterious to you as a black hole," Bouman said in 2016.
Also Read: She can name 165 rivers in a minute: Meghali Swain is a child prodigy
Imaging a black hole w/one telescope would require it to be almost as large as Earth itself.

Instead, scientists used multiple telescopes & merged their results using a special algorithm created by MIT's Katie Bouman: https://t.co/mgglUMyC9U

(images v/@thenrao & @johnkwerner) pic.twitter.com/u2lHbldOsj

— MIT CSAIL (@MIT_CSAIL) April 10, 2019
Here are a couple of things to know about the pioneer Scientist.
Her father, Charles Bouman, is an engineering professor at Purdue University.
Earlier, Bouman, who studied Electrical Engineering at MIT, gave a Ted Talk at TedxBeaconStreet about her work - 'How to Take a Picture of a Black Hole.' She explained "getting this first picture will come down to an international team of scientists, an Earth-sized telescope and an algorithm that puts together the final picture."
Bouman led the development of the algorithm in 2016 while she was still a graduate student at MIT.
She collaborated with the Harvard-Smithsonian Center for Astrophysics, and the MIT Haystack Observatory to finalize the formula.
A PhD in Electrical Engineering, Bouman is currently a Professor at the California Institute of Technology in Pasadena.
Indiana native, Katherine L. Bouman is recently married to Joe Leong on September 2, 2018, in Michigan.
Katie also thanked her entire team for the meticulous work.
"I'm so excited that we finally get to share what we have been working on for the past year! The image shown today is the combination of images produced by multiple methods. No one algorithm or person made this image, it required the amazing talent of a team of scientists from around the globe and years of hard work to develop the instrument, data processing, imaging methods, and analysis techniques that were necessary to pull off this seemingly impossible feat. It has been truly an honor, and I am so lucky to have had the opportunity to work with you all," Katie wrote on her Facebook page.
Also Read: At 9 years Anvitha Vijay is an app developer and star at Apple's WWDC
" target="_blank" rel="noopener">WATCH the teenage scientist's video here
Feature Image Credit: Heavy.com