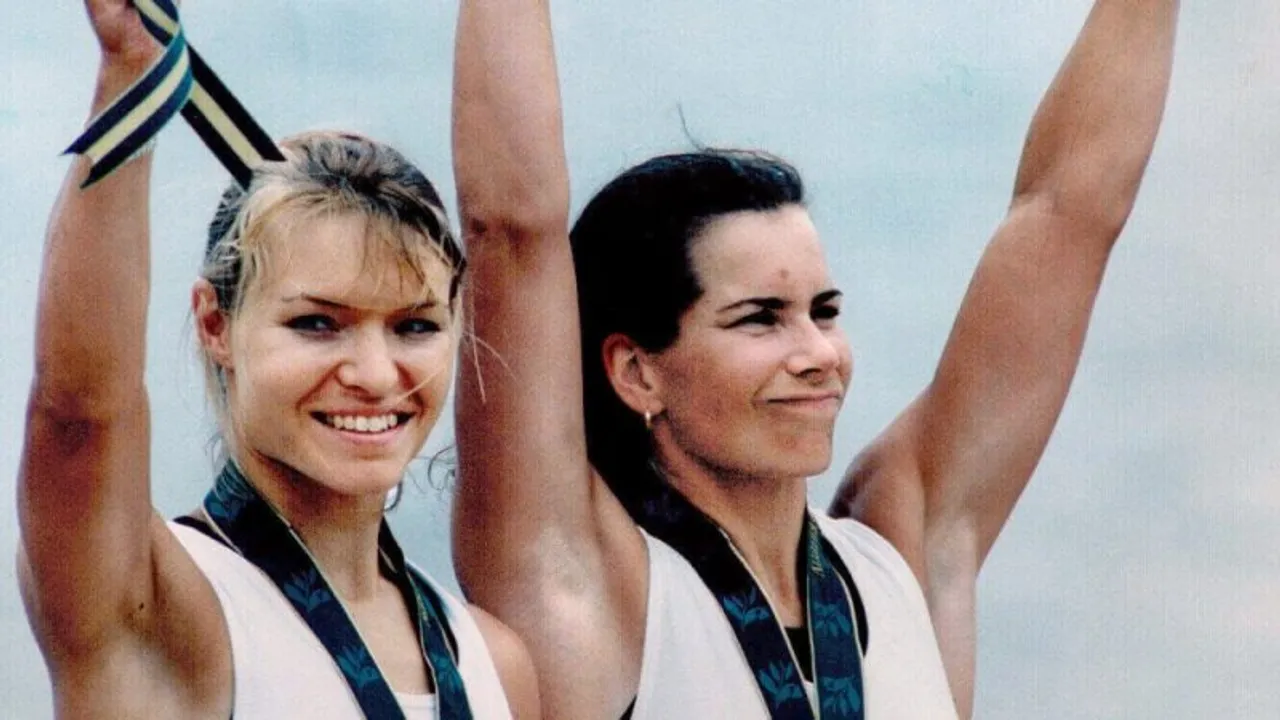 Kathleen Heddle, the triple Olympic gold medallist passed away on Wednesday at her home in Vancouver. The 55-year-old succumbed to cancer after a long fight, said a Rowing Canada statement issued on behalf of her family.
Heddle had won three Olympic gold medals for Canada in the 1990s for rowing. "Rowing brought Kathleen to the world stage. A country and a sport got to know and understand her to resolve. A quiet strength was seen; undaunted, unbowed, inspiring," the statement praised the deceased athlete.
With our @Tokyo2020 Chef de Mission, @MarnieMcB, Team Canada mourns the passing of her longtime rowing partner Kathleen Heddle.🕊

The duo are the only Canadian athletes to win three gold medals at the Olympic Summer Games.🥇🥇🥇@rowingcanada @WorldRowing @Olympics https://t.co/6NLTmAEfNY

— Team Canada (@TeamCanada) January 13, 2021
Rowed to gold
Kathleen Heddle had won at the Olympics along with her rowing partner, Marnie McBean. Together they rowed to first place at the 1992 Barcelona Olympics and the 1996 Atlanta Games. Heddle won her third gold in the women's eights in Barcelona.
McBean at the news of her dear partner's departure tweeted," I am crushed and without words today at this loss. Too soon." Marie McBean will be serving as Canada's chef de mission at the coming Tokyo Olympics.
Kathleen Heddle is a mother of two teenage children, Lyndsey and Mac. She was settled in Vancouver with her husband, Mike Bryden after their marriage in 2000. Lyndsey who is a student at the University of British Columbia is also a member of the rowing team.
An inspiring career
Heddle had hoped to make a career in volleyball given her tall and athletic physique. But in her third year at the University of British Columbia in the 1980s, she was picked and recruited to join the school's rowing team.
During one of the interviews with the British Sports Hall of Fame and Museum, the 5'11 Heddle recalled, " It was a pretty obscure sport then, so they would try to recruit people who they thought had the right build and had potential."
"I was hooked right away, I liked the balance between brute strength and power with finesse," she added.
Also Read: Exercising Helped Me Not To Get Into Postpartum Depression: Sania Mirza Prepares For Tokyo Olympics
After her graduation, she continued her practice in the new sport. She earned a spot in the Canadian national rowing team in 1987. Later she won a gold medal in the pair event at the Pan American Games.
It was in the 1991 World Cup in Switzerland that she was paired with McBean. The legendary pair beat the defending world champions in their first race together itself.
Kathleen Heddle was a pure athlete who never wanted the spotlight even after being the Olympic and world champion. Her humbleness and perseverance were admired by her teammates, coaches as well as opponents.
She was accorded with the Thomas Keller Medal in 1999 after her retirement.
Also Read: Lisa Montgomery, The Only Woman On US Federal Death Row In 67 Years, Executed
Picture credit: The New York Times