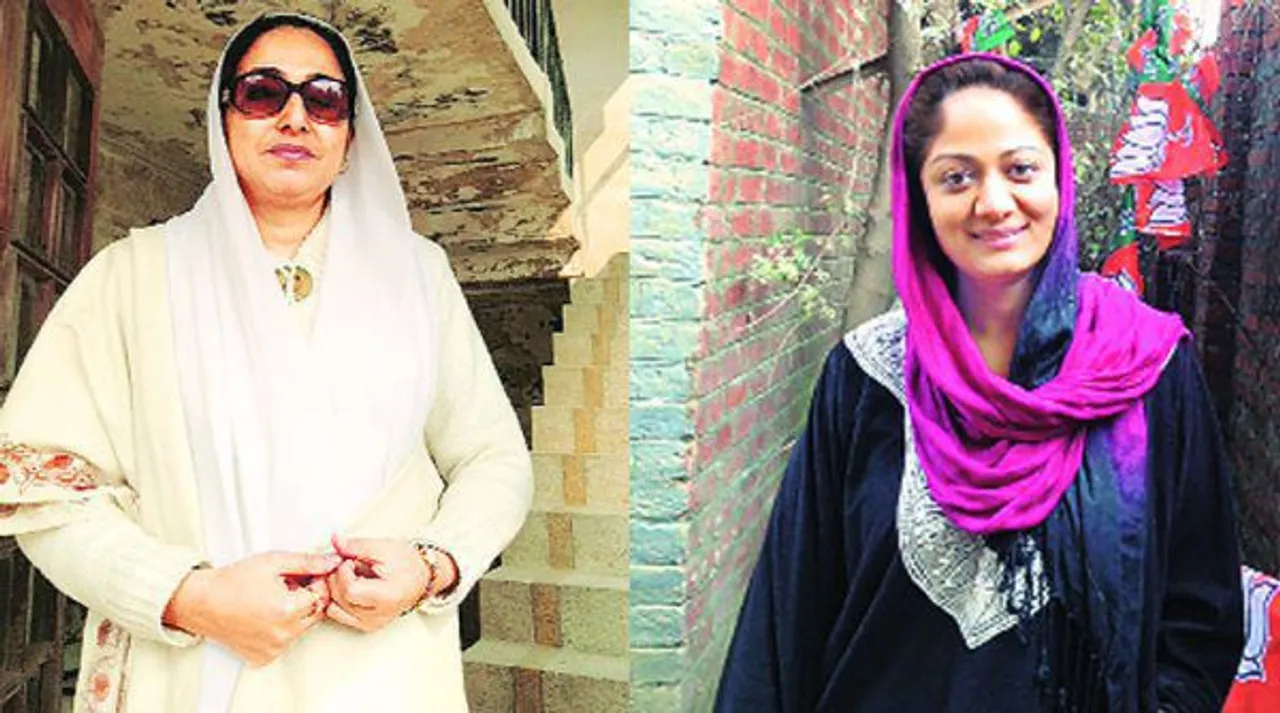 The drive to advance more women in leadership is in full force in India. With the elections coming up in Kashmir, this time, we will see two women standing up for elections. In spite of all allegations against BJP being conservative and communal in their approach, a big majority of the Muslim population in Kashmir is ready to take a chance on the Bhartiya Janta Party.
One of the candidates is Darakhshan Andrabi, former president of the Socialist Democratic Party, campaigning from Sonwar, against the state's current Chief Minister Omar Abdullah. After the floods this year that destroyed thousands of houses and property, people believe that the BJP will be able to help them with funds for post-rehabilitation.
Andrabi, who peace activist, and a writer and poet, told The Indian Express, "I am being listed as one of the star campaigners for the Srinagar sector and since I am the spokesperson also, I am being called for many candidates in the valley for their campaign and our goal is clear: we want the BJP to emerge a clear winner. Our dream is to be in power on our own." She added, "My constituency has gone back 100 years due to the floods and Omar Abdullah did not step out of his house to help the people. I will not let him win from here."
The other candidate is from Amira Kadal: Dr Hina Bhat, a dental surgeon. She recently lost her home in the floods and after giving up her practice has now joined BJP. She claims that people in the valley have let go of their "hatred" for the party and are ready to give it a chance now.
She told The Indian Express,  "People forget that I have already wielded the biggest weapon, and that is joining the BJP as a Kashmiri at a time when I did. Even today, I am campaigning without any security. How many candidates of other parties would dare do that?" She will be contesting against National Conference MLA Nassir Aslam Wani.
ORIGINAL SOURCE: The Indian Express
http://indianexpress.com/article/india/india-others/the-two-women-carrying-bjps-hopes-in-kashmir-valley/2/