As we write this piece, there are sparks flying on social media on Vogue's upcoming February cover featuring America's Vice President Elect Kamala Harris. One writer on social media also claimed this cover was not the one Harris' team expected to be used. The Vogue cover shows Kamala Harris posing in front of satin pink curtains, in a pant suit wearing sneakers. But her clothes are not what are at the centre of all criticism.
Social media is enraged with Kamala Harris' face looking a lot lighter than her actual skin colour. Additionally, many commentators are questioning why Harris isn't projected as 'power' over 'fashion'. Vogue's caption reads 'For People, by the People, United States of Fashion.' Readers are also comparing the Vogue cover with a recent Elle cover which shows Kamala Harris looking strong, purposeful and powerful on a chair.
"Kamala Harris is about as light skinned as women of color come and Vogue still f—ed up her lighting. WTF is this washed out mess of a cover?" E. Vaughan said on Twitter.
Should politicians be on magazine covers? Click here to read more on that debate. Meanwhile we take a look at magazine covers with female politicians and first ladies and all the controversies it brought with them.
Alexandria Ocasio-Cortez (AOC) was on the cover of Vanity Fair in December 2020. The story called her "the history-making congresswoman" and talked of her ability to take on the next big thing that comes her way. AOC, the magazine said, "addresses her biggest critics, the challenges that loom no matter who wins, and what she's taking on next." AOC's cover, her outfit and her look all exude determination.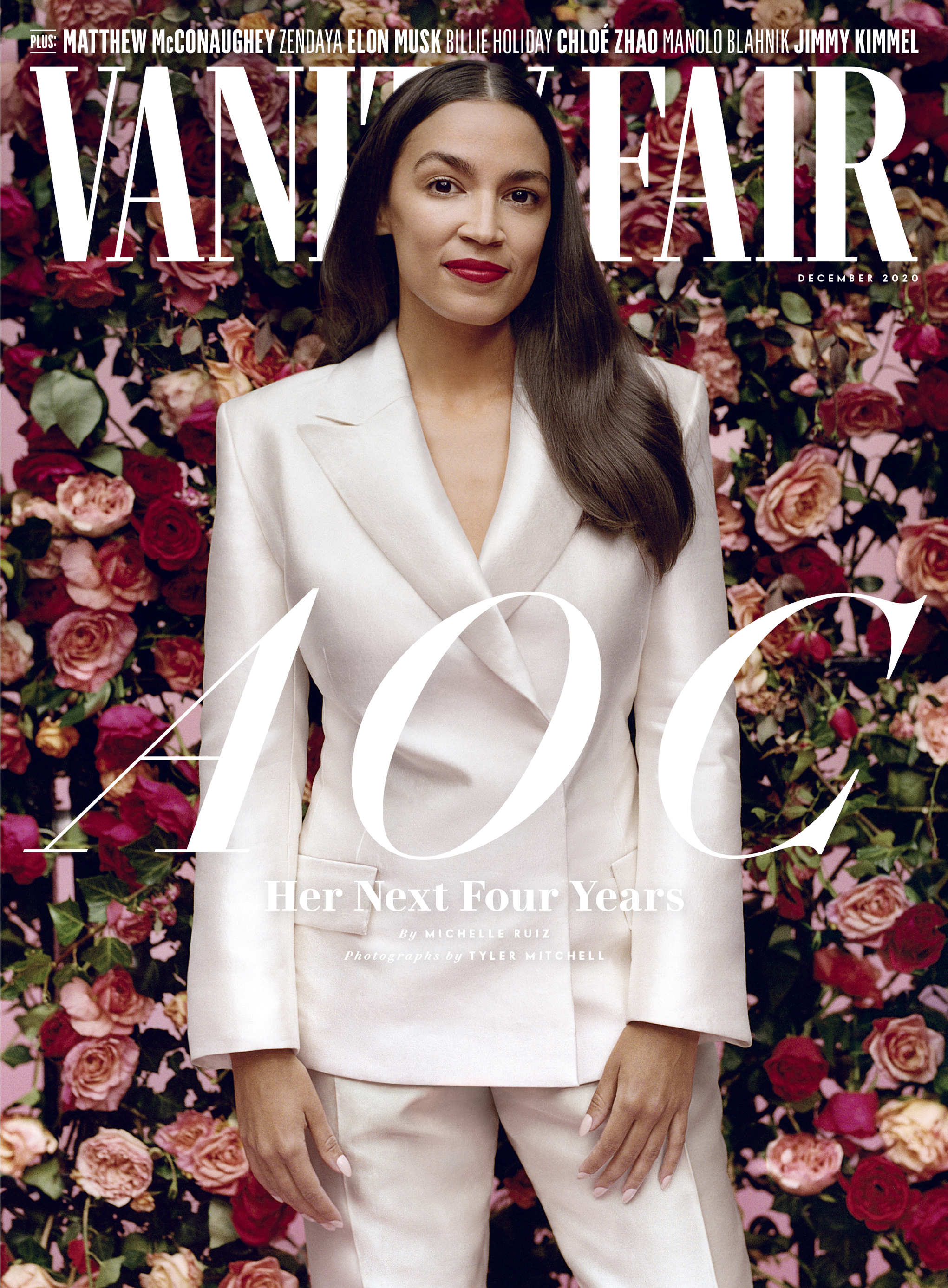 In 2016, Vogue made a departure from its tradition of endorsing politicians and published a magazine edition with Hillary Clinton with the words, "Vogue has no history of political endorsements. Editors in chief have made their opinions known from time to time, but the magazine has never spoken in an election with a single voice. Given the profound stakes of this one, and the history that stands to be made, we feel that should change. Vogue endorses Hillary Clinton for president of the United States." Here too the projection of Hillary was a combination of poise and power.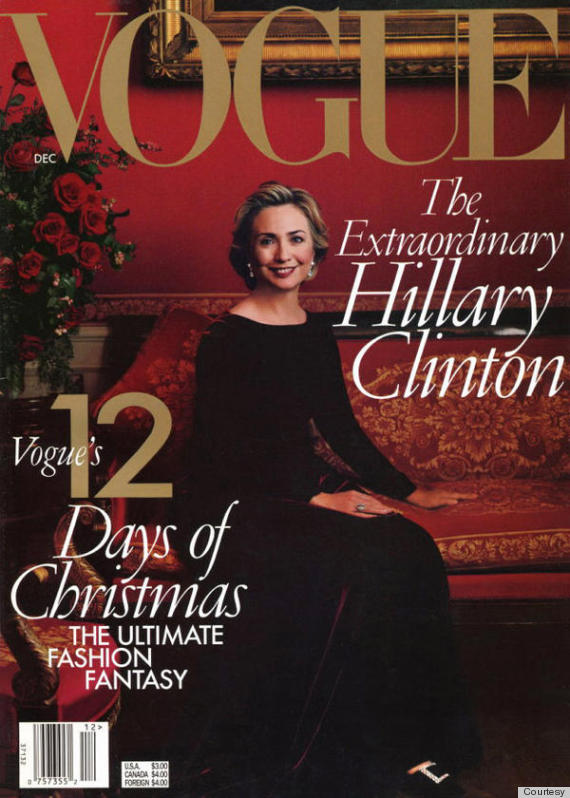 Years ago Newsweek was under fire for placing Sarah Palin, particularly in the shot like the one below, on its cover. This led to a debate over when pretty politicians sell magazine or was this really making Palin look creditable. One writer claimed, "Like it or not, Sarah Palin's good looks are a big part of her superwoman appeal."

Time Magazine's cover on Elizabeth Warren taking on seasoned politicians like Hillary Clinton, Barack Obama and others put her in the spotlight as a woman who was going to shape the 2016 race.

Not just female politicians, even first ladies have stirred controversies being cover girls. Michelle Obama was on the cover of Vogue magazine many times over during her stint as first lady. The captions on her were more about her people presence.

Melania Trump, who was seen on covers of magazines like Metropolitan, wasn't spotted on the usual fare of fashion magazines in her capacity as first lady. So much so this became a national issue with US President Donald Trump tweeting about it.
Women politicians making on beauty and fashion magazine as cover girls is what seems to be driving the split on social media's outrage of Kamala Harris' Vogue February cover. For years women in politics have talked power and politicians in media but is there is an expectation from them to pander to demands of femininity in magazines like Vogue? What do you think?