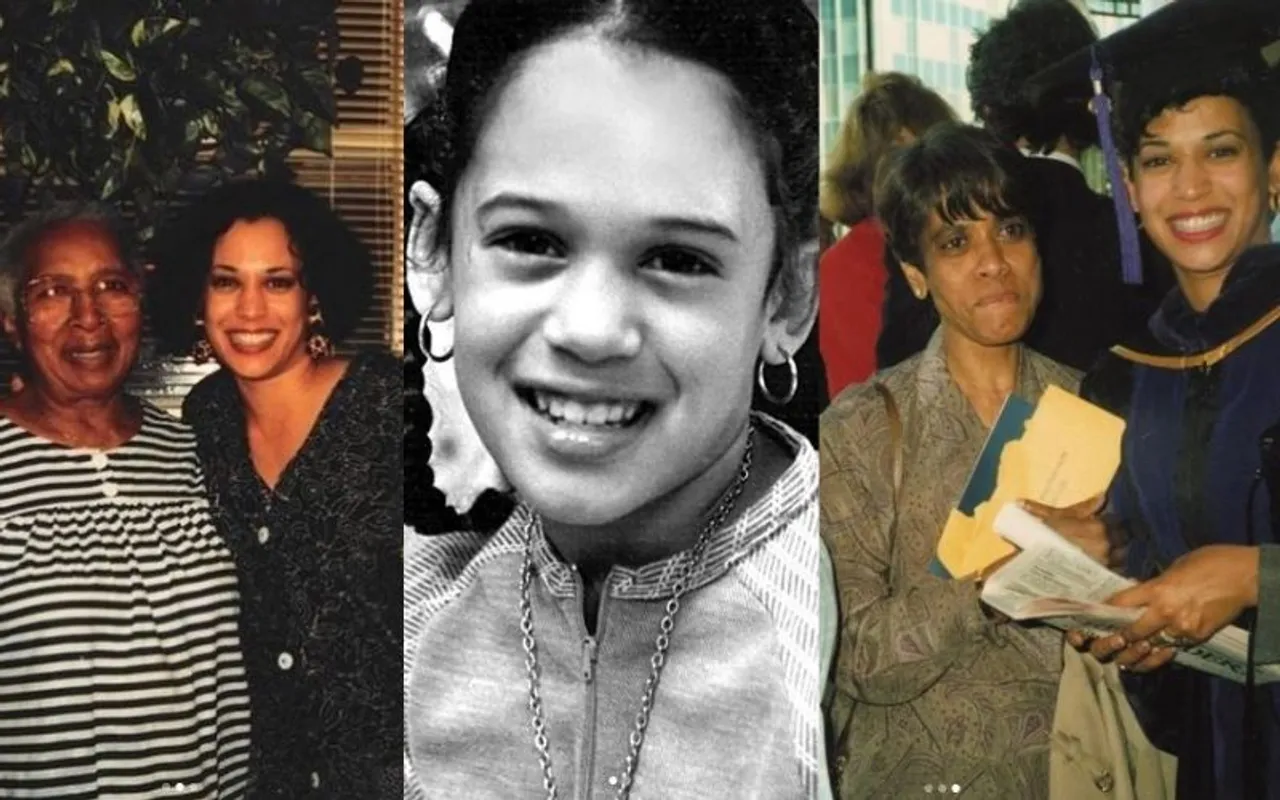 Kamala Harris took to Instagram to pay tribute to two women apart from her mother who have inspired her in life. She posted old pictures with her neighbour and first-grade teacher and called them the central part of her childhood.
She said that her neighbour Mrs Shelton gave her shelter when Harris' mother used to work late and her first-grade teacher Mrs Wilson who instilled a sense of hope in her.
 

View this post on Instagram

 
Talking about Mrs Shelton, Harris wrote, " She was one of the smartest people I've ever known, and she lived by the belief that you always lend a hand to those in need—something Mrs. Shelton instilled in me. Even after I started working in the Alameda County District Attorney's Office, I would return to Mrs. Shelton's kitchen, where I always knew I would receive a warm hug and delicious food." 
Also read: Is Love Enough? Sir Tells The Story Of Many Women Who Have Found Comfort Away From Home
Further, she praised her teacher Wilson, "She instilled in me a sense of hope and courage during the formative years of my life and believed in me every step of the way. From the lessons she taught to the confidence she helped me find, I'm forever grateful." Harris attended the Thousand Oaks Elementary School in Berkeley, California, where she was taught by Francis Wilson. 
Harris added that Wilson was present in the audience to cheer her when Harris received her law degree.
Kamala Harris, the Vice-President-elect of United States of America, has decided to share people, places and moments that have had an influence on her life over the week till her inauguration on January 20. On Thursday Kamala Harris shared a heartfelt note for her mother on Instagram and spoke about how she has inspired her throughout her life. Harris is the first woman of Indian-origin and the first person of South Asian origin ever become the VP-elect of the United States of America.
Image credit: Instagram/Kamala Harris
Also read: Are Online Classes Turning Us All Into Helicopter Parents?