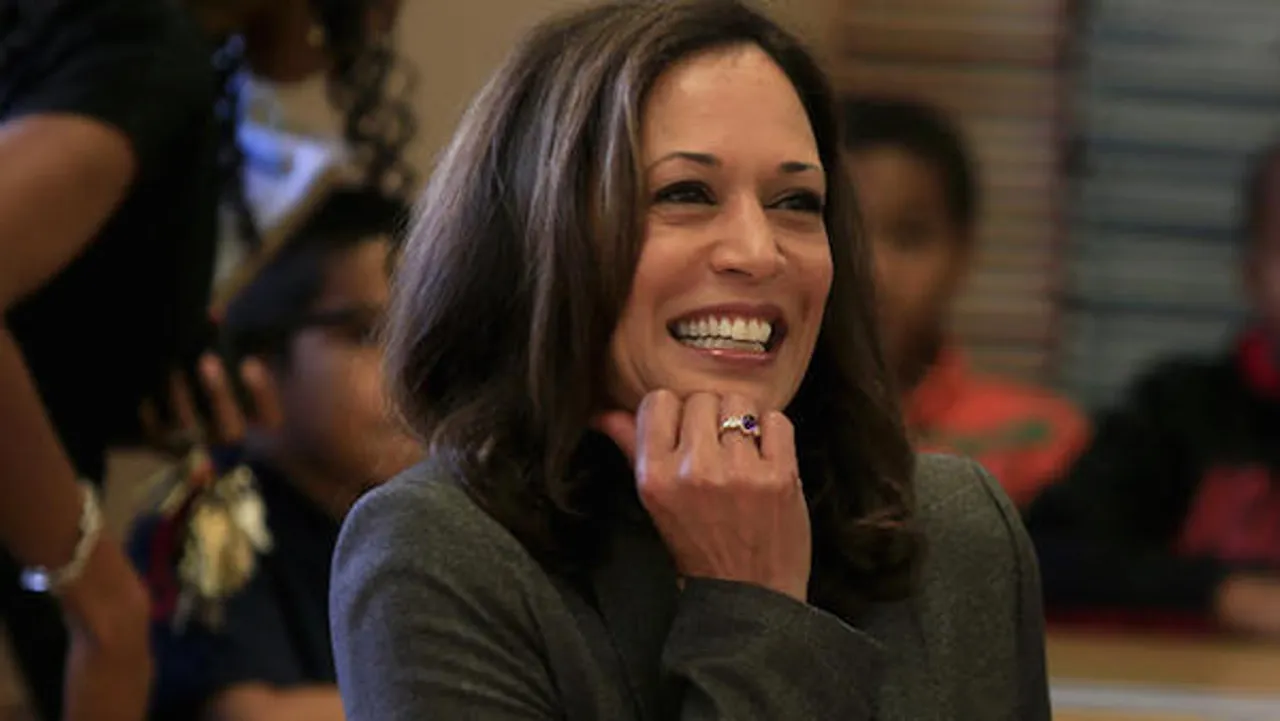 Joe Biden has named Kamala Harris as his running mate. Taking to Twitter shortly after the announcement, Harris said she was "honored" to join Biden as nominee for vice president, and would "do what it takes to make him our Commander-in-Chief." The California Senator, of Indian-Jamaican origin was also the former attorney general in California.
"@JoeBiden can unify the American people because he's spent his life fighting for us. And as president, he'll build an America that lives up to our ideals," she tweeted.
Biden too took to social media to announced Harris' nomination. "I have the great honor to announce that I've picked @KamalaHarris -- a fearless fighter for the little guy, and one of the country's finest public servants -- as my running mate."
Earlier, as reported by SheThePeople, Harris dropped off from her presidential campaign stating financial instability. Harris had said at the time, "My campaign for president simply doesn't have the financial resources we need to continue" but "I am still very much in this fight."
Born in Oakland, California, Harris is a graduate of Howard University and University of California, Hastings College of the Law.
Harris' nomination is historic for a reason. In the past America has seen only two other women nominated as vice-presidential candidates in its political history. These were Geraldine Ferraro by the Democrats in 1984, and Sarah Palin by the Republican party in 2008.
Here are few things to know about Kamala Harris
Harris is a first-term US senator and known for her perpetual questioning of President Donald Trump's nominees.
During the 2016 election, when Democrat Hillary Clinton was in the race for the White House against Republican billionaire Donald Trump, Harris became California state's first US senator. She became only the second Black woman in history to serve in the United States Senate.
Harris served two terms as district attorney of San Francisco (2004-2011), before being elected as attorney general of California (2011-2017), the first woman of colour to do so.
In 2017, the former prosecutor was sworn in as California's youngest US senator.
Kamala Harris will be the first Indian American to be nominated as a VP candidate. Harris' mother Shyamala Gopalan immigrated to America to study and married a Jamaican. Harris made regular visits to her grandparents in Tamil Nadu. Her childhood was grounded in Indian values with her family giving their daughters exposure to both Black and Indian culture. According to this report, in her memoir, Harris writes: "My mother, grandparents, aunts and uncle instilled us with pride in our South Asian roots … we were raised with a strong awareness of and appreciation for Indian culture. All of my mother's words of affection or frustration came out in her mother tongue (Tamil) – which seems fitting to me, since the purity of those emotions is what I associate with my mother most of all."