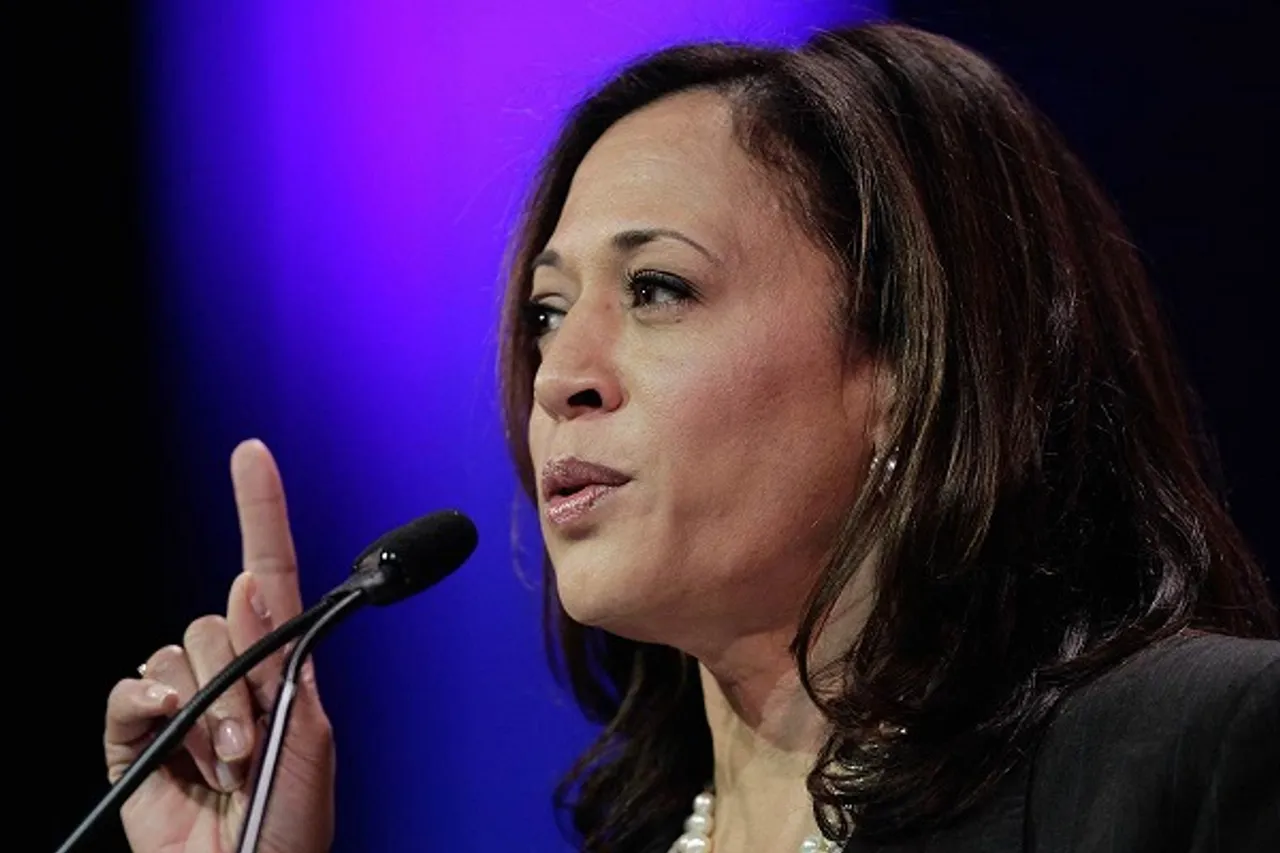 That women are underrepresented in key positions in politics and boardrooms remains a fact. Even the mighty United States of America hasn't been able to set a precedent of having a woman at the top seat, yet. It comes as a breath of fresh air that Joe Biden has chosen a woman, of non-white origin, Kamala Harris as his running mate. The 55-year-old Vice President nominee thus becomes the first Asian-American and African-American to be chosen as a running mate by a major party's presidential candidate, in this case, the Democratic Party. Kamala Harris' selection is historic and a proud moment for any woman who is trying to prove it to the world that they are no less. Given the current demographics, it is a significant achievement. We can't be more proud of her when she has emerged as a formidable challenger in the US political scene who also has a connection to India. Earlier, Harris dropped off from her presidential campaign stating financial instability. Read here.
Also Read: Joe Biden names Indian-American Kamala Harris as his Vice Presidential candidate
A video footage of Kamala Harris from an Oprah Winfrey episode shows her saying, "My mother who was a very strong influence on my life always said, Kamala, you may be the first to do many things but make sure you're not the last." Harris became the United States Senator from California in 2017, she was the second African-American woman and first South Asian-American senator in history to do so. Here's to many more firsts for Kamala Harris.
She is a role model for millions of women across the globe. Let us take a moment to find out more about her India heritage even though so far Harris seldom delves into it.
About her mother
Kamala Devi Harris, who is an American lawyer and currently serving as a Senator in California was born to a Jamaican American father and an Indian mother. Shyamala Gopalan Harris, a breast cancer researcher and a single mother gave Kamala and Maya, her sister, a very grounded upbringing, even though they grew up in a multi-cultural setup.
Shyamala dared to defy all traditions, first moving to the US to study and then marrying a man of colour. She even dared to walk out of the marriage with two kids when things didn't work out. Kamala was seven when her parents got divorced. Harris, who has been called a "Female Barack Obama" writes in her memoir The Truths We Hold: An American Journey that "My mother understood very well that she was raising two black daughters. She knew that her adopted homeland would see Maya and me as black girls." Implying how race and especially 'blackness' is an overpowering facet of growing up in America as an immigrant. Kamala grew up as part of the African American circles, her mother was part of Berkeley's progressive African American society.
Also Read: How Kamala Harris Is Refusing To Be Spoken Over And Why It Matters
Family back in India
In an interview (republished by CNN) with Aziz Haniffa, executive editor and a chief correspondent of India Abroad, she had said, "When we think about it, India is the oldest democracy in the world -- so that is part of my background, and without question has had a great deal of influence on what I do today and who I am."
As a child, Kamala Harris often visited her grandparents and other members of the maternal family in Tamil Nadu. "My mother, grandparents, aunts and uncle instilled us with pride in our South Asian roots … we were raised with a strong awareness of and appreciation for Indian culture. All of my mother's words of affection or frustration came out in her mother tongue (Tamil) – which seems fitting to me since the purity of those emotions is what I associate with my mother most of all," she wrote in her memoir. Harris is said to love idli and sambhar.
Her grandfather PV Gopalan was a diligent civil servant and was probably Harris' first interaction with a public servant. Gopalan remained a pen pal and a guiding influence to Kamala even though they stayed thousands of miles away from each other. Harris called him "one of my favourite people in my world" in one of her interviews. "Striving for excellence" and "lifting others up" are some of the values Gopalan lived by which he taught his daughter and were then passed on to Kamala. Harris' grandparents were broad-minded people, way ahead of their times. In her memoir, Harris mentioned that her grandfather was part of India's freedom struggle.
In her aforementioned interview with Hanifa, she also says, "My grandfather was one of the original Independence fighters in India, and some of my fondest memories from childhood were walking along the beach with him after he retired and lived in Besant Nagar, in what was then called Madras."
Harris, who often doesn't speak of her Indian heritage, pointed during an interview while speaking about her maternal family that "Not one of them was traditional". Her uncle who earned a PhD in Economics and computer science married a Mexican woman. Her younger aunt who retired as an obstetrician never married. Her youngest aunt who settled in Canada did have an arranged marriage but bore no kids.
Also Read: 2020 US Presidential Race: Who Is Kamala Harris?
With Harris getting a shot at serving the second-highest office in America people have a lot of expectations from her. Her biracial identity is a key factor in being able to connect across identities. And in the lead up to the elections, her Indian heritage is not going unnoticed either. Her candidacy gives a lot of hope to the Asian American voters, which are an ever-increasing population in the country. Former Pepsico Chief Indra Nooyi responded to her selection as "great choice" and a "moment of pride" HT reported.
I am truly excited and encouraged by @JoeBiden's selection of @KamalaHarris to be his Vice President. I've had the privilege to get to know Kamala personally and find her to be brilliant, loving and committed to building America's future. This is a great choice for our country.

— Indra Nooyi (@IndraNooyi) August 12, 2020
Even former President Barack Obama tweeted "I've known Senator Kamala Harris for a long time. She is more than prepared for the job. She's spent her career defending our Constitution and fighting for folks who need a fair shake. This is a good day for our country. Now let's go win this thing."
I've known Senator @KamalaHarris for a long time. She is more than prepared for the job. She's spent her career defending our Constitution and fighting for folks who need a fair shake. This is a good day for our country. Now let's go win this thing. pic.twitter.com/duJhFhWp6g

— Barack Obama (@BarackObama) August 11, 2020
Kamala Harris grew up in Oakland and attended Howard University in her undergraduate years. She has a law degree from the University of California. She became the district attorney of San Francisco in 2003 and served two terms before being elected as attorney general of California. Donald Harris, her father teaches economics at Stanford. Harris is married to Douglas Emhoff who is an attorney.
Image Credit: nbcnews.com