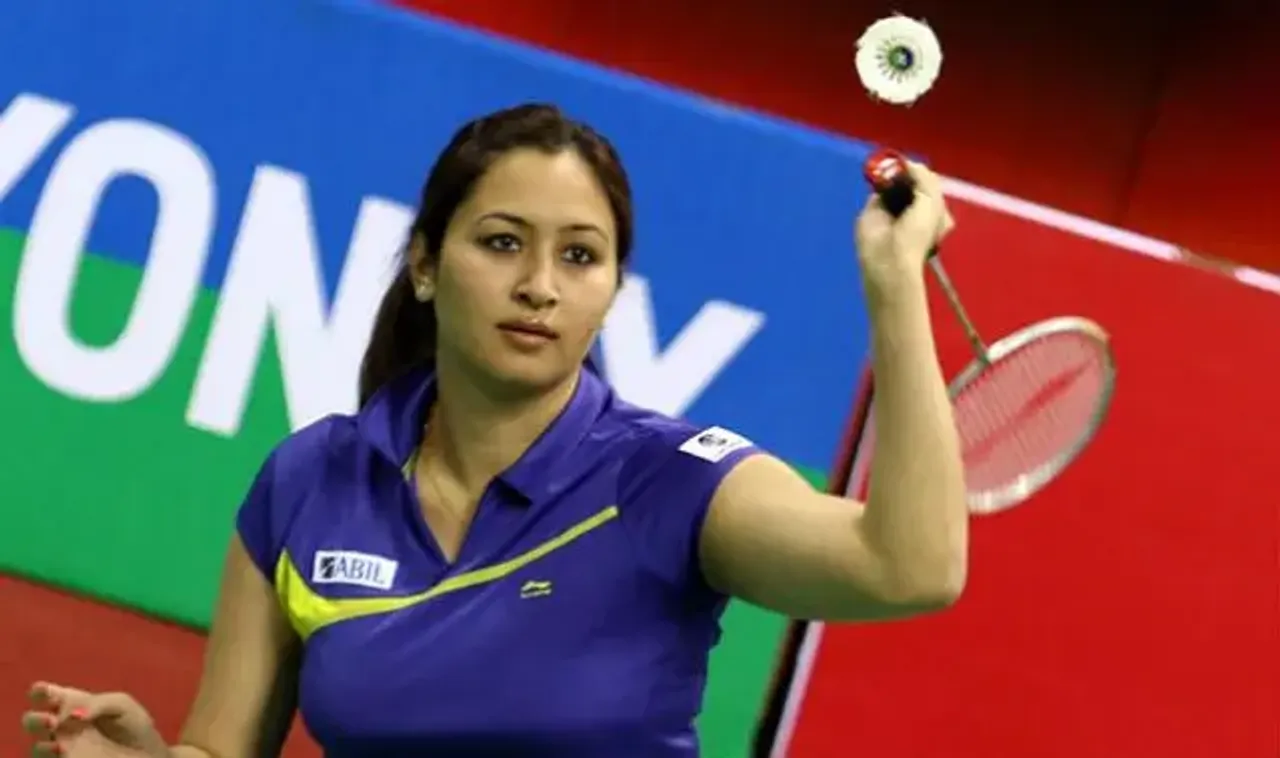 Amidst the rise in racist attacks on Northeastern people, ace shuttler and Arjuna awardee Jwala Gutta has also revealed that she came face to face with racist abuses on social media. She reported that she was addressed as 'half-Corona' because her mother is Chinese. Her father hails from Andhra Pradesh. Gutta, who has recently launched her academy in Hyderabad, represented India in mixed and women's doubles events.
Key Takeaways:
Born to a Chinese mother and a father who hails from Andhra Pradesh, Jwala Gutta revealed how people have started calling her "half-corona" on Twitter.
People's lack of empathy is making them do this. Jwala said about facing racism and name-calling on social media.
Jwala says northeastern people in India have faced racist comments in several Indian cities.
The 36-year-old also expressed that earlier people had been calling her "China ka maal", "half Chinese" and "chinki" but recently, the abuse has increased, Indiatoday reported.
Hateful abuse in India
Recalling the latest incident, Gutta  said, "I read the news on social media that a man from Delhi spat on a North-eastern girl and it has truly disturbed me."
She says she has "developed a thick skin", it has not been "easy growing up as the child of a Chinese mother."
Further talking about her emotions, she claimed, "Also I am very active on social media. I write what I feel. I could be wrong sometimes to my understanding. And I feel it is my responsibility to speak. After this coronavirus thing, people started calling me half-corona on Twitter."
READ: It's Unfortunate, Mary Kom Condemns Racism Against Northeast People
"So when people used to call me chinki' I thought that okay maybe my mother is Chinese so they are calling me that. It was only in my 20s when I traveled to the north-east that I realised that it was racist and the north-easterners were also called this. They were not considered Indians just because of the way they look'. It is absolutely revolting that northeasterners and Indo-Chinese had to go through all sorts of nasty behaviours and in spite of living in 2020, we fail to accept multi-cultural, multi-ethnic and multi-racial environments," said Gutta, the 2011 World Championship women's doubles bronze medallist.
'As Indian as anyone else'
The former world number six who is vocal about social issues said her family is "as Indian as anyone else." She added, "Who are we to question their culture and eating habits when we don't' like being questioned about ours?"
Gutta says "because of my heritage, I'll never generalize anything about Indian or the Chinese. I treat everyone equally and have broader perspectives".
She also urged people to live by principles and not bringing each other down.
READ: Bored In Lockdown? Try Kreeda's Traditional Board Games
Feature Image Credit: Twitter