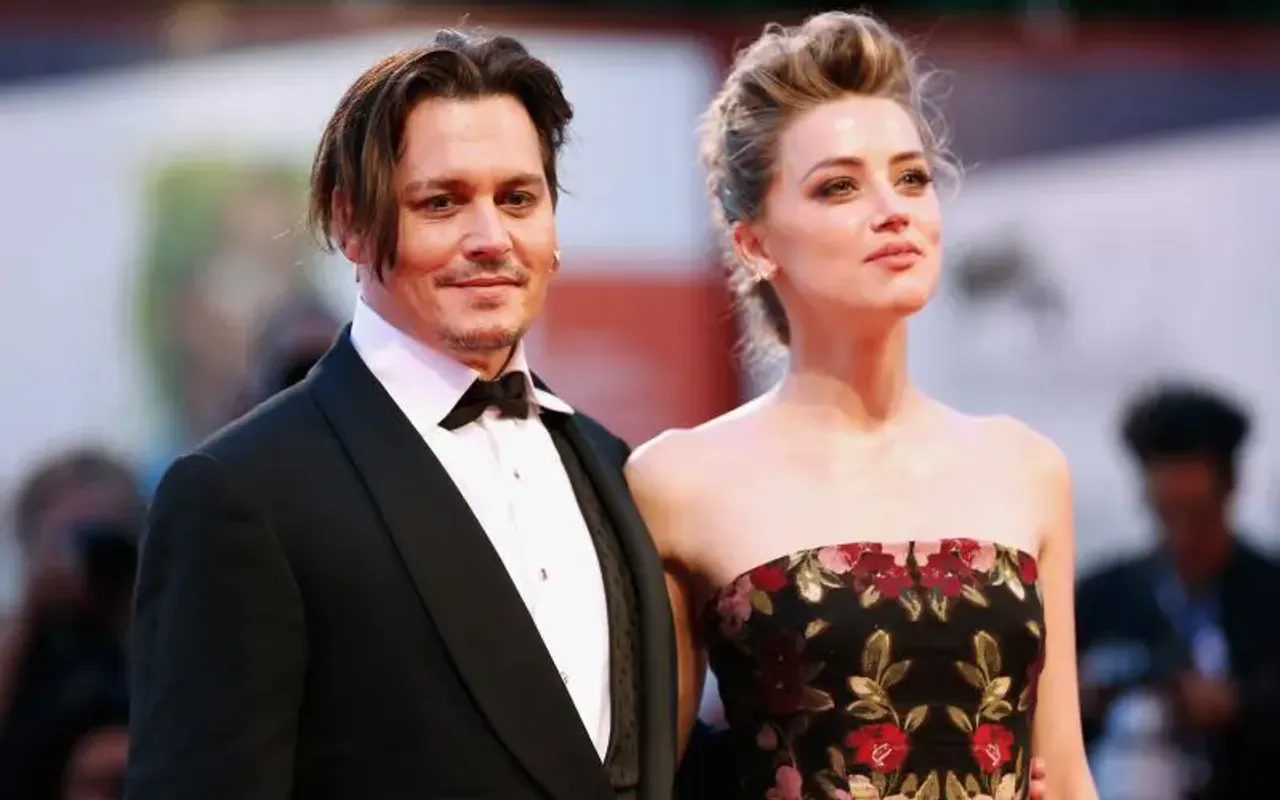 The much controversial divorce between actors Johnny Depp and Amber Heard is still not concluded. With the defamation trial worth $50 million currently underway in the US, the ex-couple has been coming out with many new allegations against each other. Johnny Depp dropped another one in his recent testimony. He alleged on Wednesday that his ex-wife Amber Heard defecated in his bed at one point in time.
Depp gave his testimony at the Virginia Fairfax County. He recalled a fight the couple had in April 2016 when it was Heard's birthday. Depp wanted to get his valuables from their shared apartment and end the marriage. At the time, Amber Heard was at Coachella, he said. His security guard Sean Bett stopped him to do so.
Johnny Depp Amber Heard Defamation Suit
When Depp told Bett, "She's at Coachella. I think it's a good time to go downtown so that I can get some of my things and get them out of there", Bett said, "I don't think now's a good time to go." Then Bett shows Depp a picture of the couple's bed. Depp said, "Then he showed me a photograph on his telephone of... it was a photograph of our bed, and on my side of the bed, was human fecal matter."
The actor said that he found the incident 'bizarre and grotesque' and his first reaction was to laugh. "So I did not go down there that day, " Depp said.
---
Suggested Reading: Amber Heard's Lawyer Accuses Johnny Depp Of "Planting" Story Against Ex-Wife
---
Johnny Depp was accused of domestic abuse by his ex-wife and actor Amber Heard in 2018. Heard wrote an opinion article in Washington Post and called herself a survivor of abuse. The article in question did not mention Depp's name but his lawyers claim that it was clear Heard was referring to Depp. The actor then made a $50 million dollar defamation suit against Heard. Depp's lawyers claim that the article damaged his acting career and his reputation in media. Johnny Depp was also dropped from Fantastic Beasts film franchise after the article. He was called 'wife beater' by The Sun in UK as well.
Johnny Depp had gone against The Sun with a libel case but he lost. The London High Court ruled in Heard's favour and ruled that Depp assaulted her and put her life in danger. In the current defamation suit, Amber Heard's lawyers have claimed that she is immune from liability because the opinion article was the matter of public concern.
The tragic end of the couple's marriage has been continuing since 2017 when they finalised the papers. The couple had met each other in 2011 when they were shooting for the The Rum Diary. They were married four years after. Heard accused Depp of domestic violence and filed for divorce in 2016.