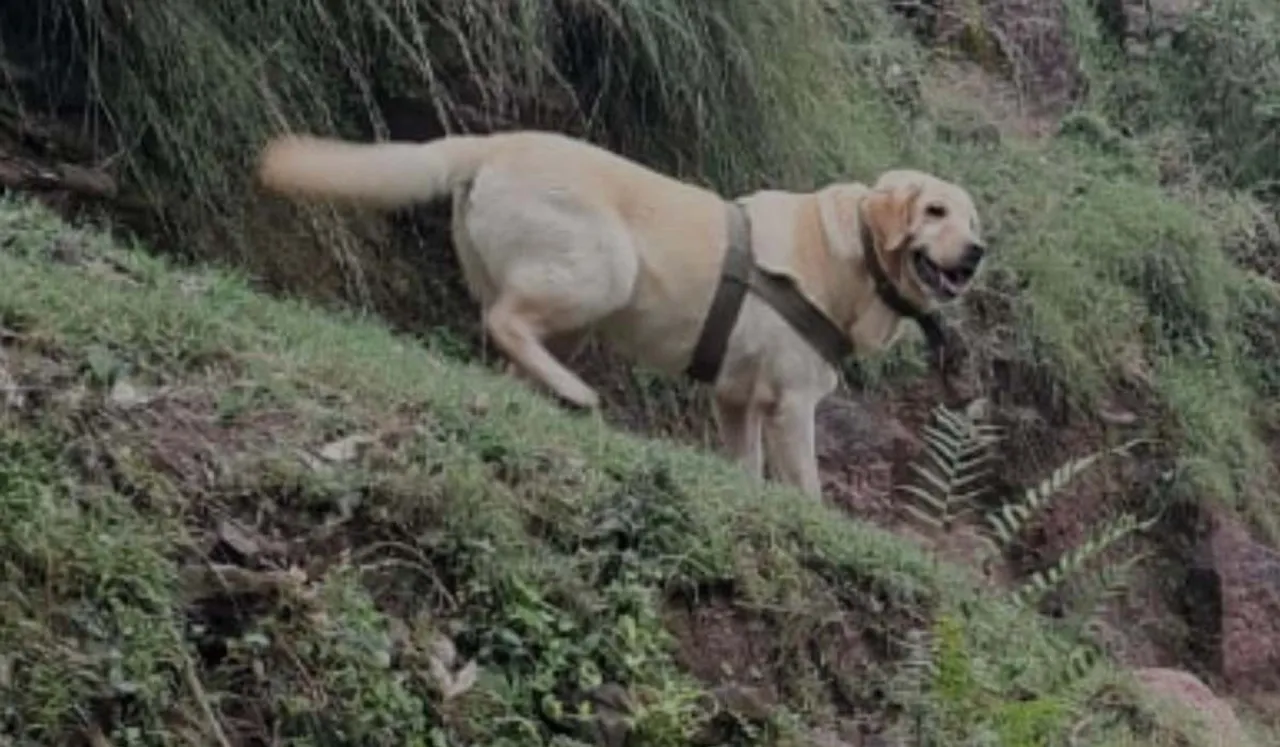 A 6-year-old army dog Kent, a canine from the 21 Army Dog Unit was martyred in an encounter in Jammu and Kashmir's Rajouri as she was leading a column of the Indian army soldiers through a trail of fleeing suspected terrorists. 
On Tuesday, the six-year-old Golden Labrador was leading a group of soldiers during a search operation in Jammu and Kashmir's Rajouri when the terrorists opened fire at them. To shield her handler from the gunfire, the tracker dog laid down her own life. 
J&K: 6-Year-Old Army Dog Kent Died In Encounter Protecting Handler:
In a tribute to her, the Indian Army shared a video of the canine on duty, leading soldiers in a search op drill. Trained as a tracker dog, Kent was part of 8 operations in over 5 years.
The Army statement read: "Army dog Kent was at the forefront of 'Operation Sujalgada' and was leading a column of army soldiers on the trail of terrorists attempting to flee the area when it came under heavy hostile fire. While shielding its handler, it laid down its life in the best traditions of the Indian Army."
Mukesh Singh, Additional Director General of Police (Jammu Zone) informed that gunfire broke out between army soldiers and terrorists in Narla village during the search operation. He told One army jawan and a suspected Pakistani terrorist were killed along with three security personnel while two army soldiers and one special police officer were injured. 
A senior official informed NDTV that a search-and-cordon operation was launched on Monday after a suspicious movement of two people in Patrara village in Rajouri district in a joint operation of the Indian Army and Special Police Force of Jammu and Kashmir. 
As the two terrorists initially managed to escape after a few rounds of gunfire, the operation spread to nearby suspected areas and forces reached Narla village to hunt down the suspected terrorists. 
The trail was led by the martyred army dog who did everything a soldier is expected to do making the ultimate sacrifice of life as she shielded her handler. 
---
Suggested Reading: How India's NDRF Dog Squad Helped Rescue A Girl In Earthquake Hit Turkey