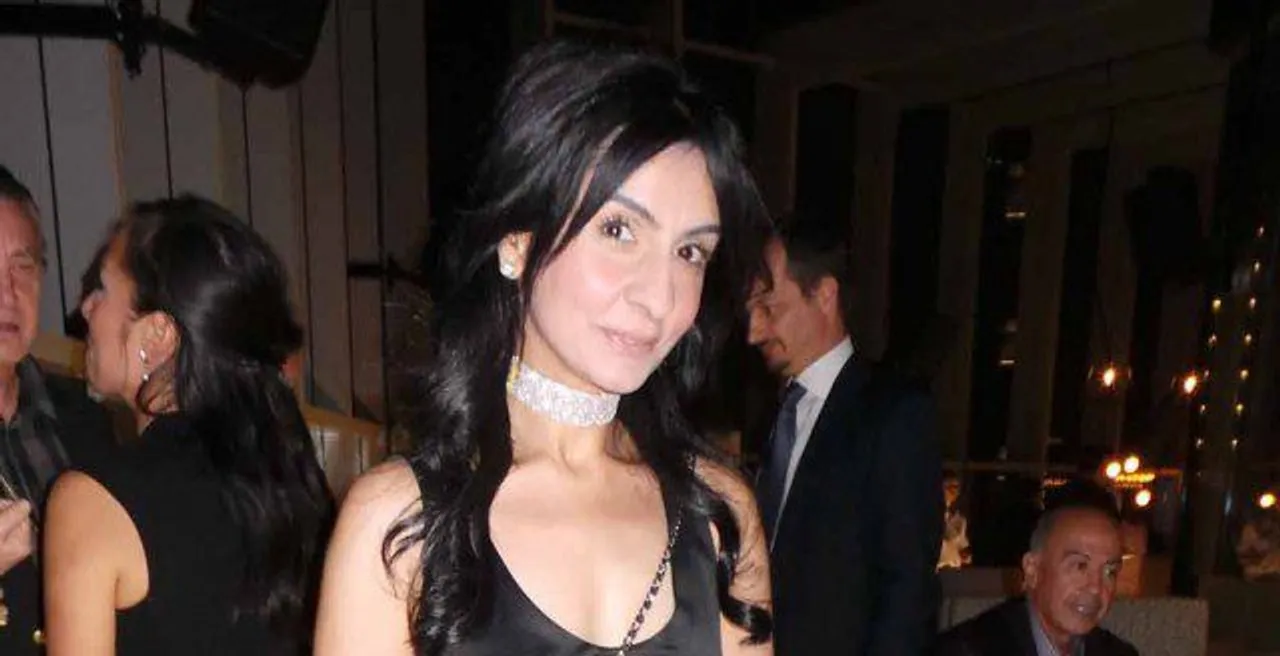 India's very own think global act local personality, Sharmela Puri, was pacing back and forth in her beautiful Bandra Home, every corner embellished with collectibles from presumably her travels across the world, adorned in one of her own creations, a grapevine-network of Sapphire teardrops. She was an innocent wave of calm and positivity all the same.
We intervened, asking if we could chat a little.  "What's been keeping you up at night?" "I have a show in Dubai this coming week, and I'm so excited and anxious!"
This happens to be this unlikely star designer's life.  Why unlikely, you may ask? This designer never planned to attract all this international brouhaha; she was simply doing what she has been, ever since she can remember. "I come from a typically conservative Indian Family," she tells us, "Materialistic, as well as religious, ironically. Luxury was a great part of my childhood."
"Jewelry has always been my family's best friend, and I would find myself locating faults with every prêt a porter design, and insisting on changing them, until the piece was almost custom-made."
Heck, she even studied travel and tourism, in preparation for the life she knew she is set to lead- a simple homemaker, just like her three sisters, who would travel the world. Had it not been for her elder sister, who saw the glint in her eyes as she fussed over perfecting her jewelry collection, her life would have been very different right now.
Starting out at Mumbai's very own Jhaveri Bazaar, she kept at it, giving vent to her artistic side, till her sister insisted she make a proposition to their father about doing something more with this innate talent and passion she housed.
Considering the business was centered on a luxury product, she got the green signal. And before she knew it, she was launching her first store in Singapore, under the brand name Carrera Y Carrera, which is now the "Cartier equivalent" of the luxury jewelry market.  Since then, her business took by storm six regions- Hong Kong, Spain, Singapore, South Africa, Dubai, and of course, India.
With a clientele that is as dazzling as her Jewellery, having catered to the likes of Bipasha Basu even, this designer is just as rich and famous as her customers, moonlighting as a socialite in her now permanent base Dubai. And she just can't get enough of her life, as she lives the best of both worlds in Maximum City and the City of Gold.
They say success only comes to those who don't go chasing after it, and Sharmela, leading the life of her dreams by just staying true to her passion, is a living testimony to that.
Hotelier Middle East>