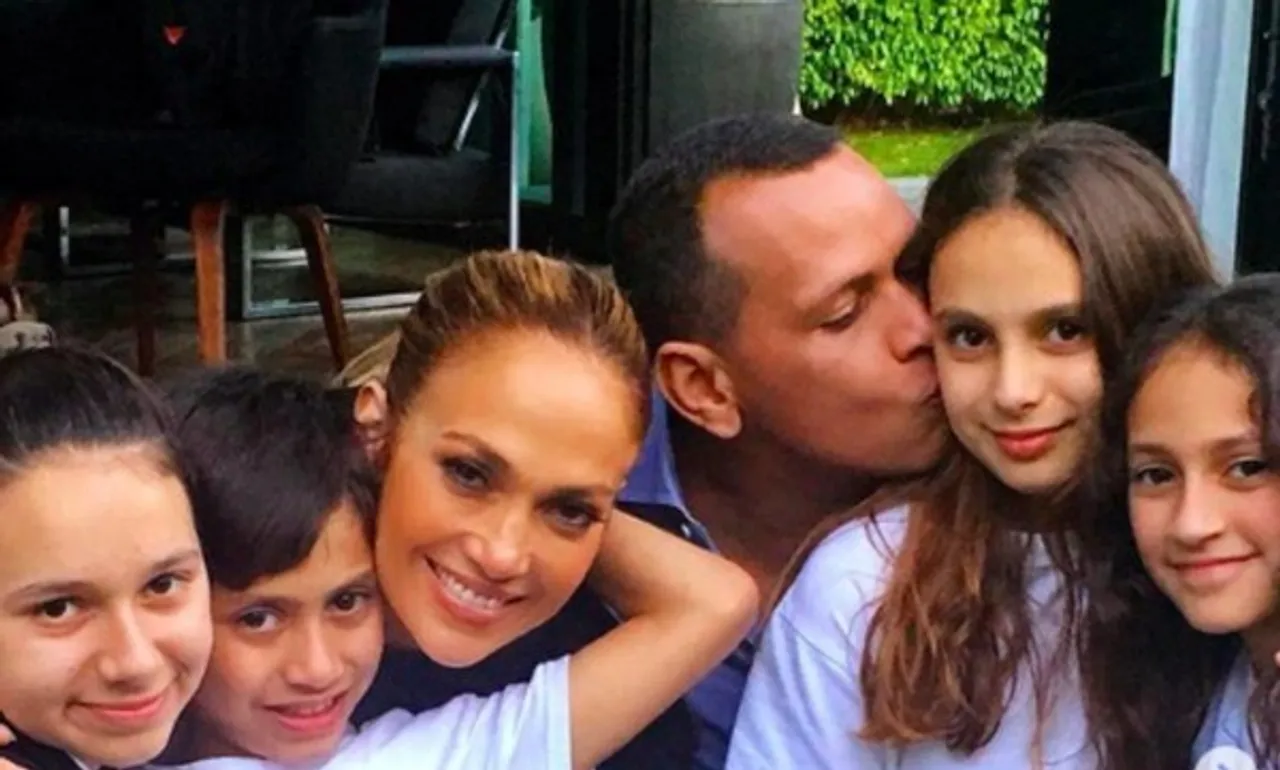 Actress and singer Jennifer Lopez has donned the hat of a teacher at home and is homeschooling her twins ever since the lockdown was announced, she revealed on an at-home episode of The Ellen DeGeneres Show. "Tomorrow we talk to the coolest homeschool teacher on the block - Jennifer Lopez," posted very famous The Ellen DeGeneres Show on Instagram.
Key Takeaways:
I help with the homework: 50-year-old Singer-actress Jennifer Lopez  confessed when she was asked to talk through the homeschooling schedule.
JLo is engaged to Alex Rodriguez and they share four children from their previous marriages.
Lopez revealed that she has been homeschooling her twins during an at-home episode of The Ellen DeGeneres Show.
Lopez was asked about her children – including her fiancé Alex Rodriguez's - who is helping the children with the homework, and she confessed, "I help with the homework." The 50-year-old is engaged and together they share four children from their previous marriages. The couple with their four children has been at home, in self-quarantine, for a few weeks now in Miami.
READ: Wonder Woman 2 Will Be First Film To Implement Anti-Harassment Norms
Virtual schooling
She is now taking care of her 12-year-old twins Emme and Max and Rodriguez's daughters Natasha, 15, and Ella, 11. Talking about practising virtual schooling, she claimed, "And so I stay more on top of Emme and Max about that," she clarified about her son and daughter with former husband and singer Mark Anthony, and then jokingly added, "Yeah me," reports dailymail.co.uk.
"And so, you know, half the time I'm like, ok, yeah. Let's look up that word. What does that mean," she said with some laughs.
When asked if she found it easy to homeschool, the star said, "Honestly I think we're all looking at it like, what is this?" she confessed, adding: "Like I'm a teacher?"
"It's been an experience, for sure," JLo added describing how hard it is to be a teach kids.
Adapting to the pandemic
Calling it terrible and scary times, Lopez also shared that due to the COVID-19 outbreak her wedding plans with Rodriguez have been postponed. "It did affect it a little bit but we will see what happens now," Lopez replied. "I really don't know what's going to happen now as far as dates. We're in a holding pattern like the rest of the world. Again, we're just going to wait and see how this whole thing is gonna span out," JLo said.
READ: Gal Gadot's Award Speech Was All About REAL 'Wonder Woman' In Her
Wedding at home?
The couple is active on TikTok during quarantine and having fun with each other all the time. Seeing that DeGeneres also suggested a TikTok wedding at home. "You can have a big one later, think about it." JLo laughed and said she'll consider it.
In the nearly 15-minute interview, Lopez also shared that she donated one million meals to Feeding America.
Feature Image Credit: Hello Magazine