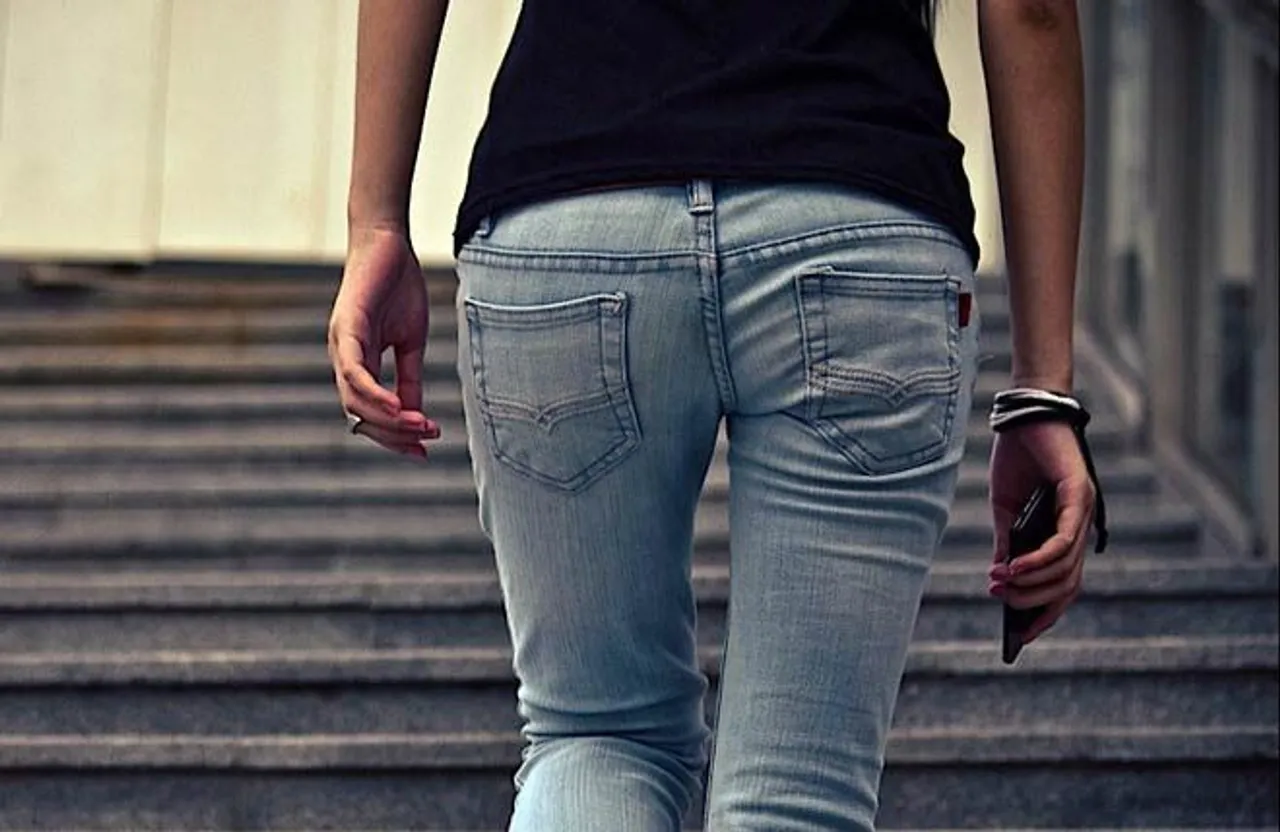 After the major success of his Patanjali brand, well-known Yoga Guru Baba Ramdev is all set to enter the clothing business with  Swadeshi Jeans. The jeans collection is going to be appropriated according to the 'Indian culture', as per reports.
"The jeans are designed to be "loose- fit, comfortable for Indian women and similar to Indian clothing. Jeans is a western concept and there are two things we can do with western concepts. Either boycott them or adopt them, but also customise them to suit our traditions," CEO of Patanjali products Acharya Balakrishna told ET.
Also read: What if I cover myself from head to toe? Limerick poem on a woman's right to dress
He further added, "Swadeshi jeans will be Indianised jeans in style, design and fabric. Our jeans for women will be loose so that they comply by Indian cultural norms and also comfortable for them. Indian families will find our swadeshi jeans concept very comfortable."
Baba Ramdev announced it on Sunday that now the Patanjali brand is expanding its base into clothing and shoes as well. The Swadeshi brand will manufacture both Indian and western outfits to make the brand global and not restrict it's consumption. The Indianised jeans that they are coming up with will be launched by the end of this year or the beginning of the next year.
We asked a few women if they would like to try out these jeans and what their expectations are from it. A Delhi resident, Nikita Bhalla said, "After Patanjali products turning out so good, it might just become a trend too. But I am not sure if I buy the Indian culture aspect with which the jeans is being tried to make."
She added, "I mean if you are so averse to the idea of western culture then just avoid them na?" Another woman who is working in an MNC in Gurgaon, Anamika Chaterjee told us that she is not going to try loose-fit jeans at all. "I like my well-fitted jeans and that's how it is going to be for me"
Also read: #ReadyToWait: Say women supporting restrictions on their entry in Sabarimala
While the women have some valid points, it is to be seen how the clothing line is going to fare with the Indian youth audience.
It is also to be pondered upon what a simple pair of jeans has done to bear the brunt of Hindu propagating companies and activists. Some time back, even a Jain temple in Bhopal had also banned both men and women from wearing jeans. And now Patanjali is making loose-fitted jeans in order to make it more 'Indianized.' Taking this a bit far huh?
Feature Image Credit: India today