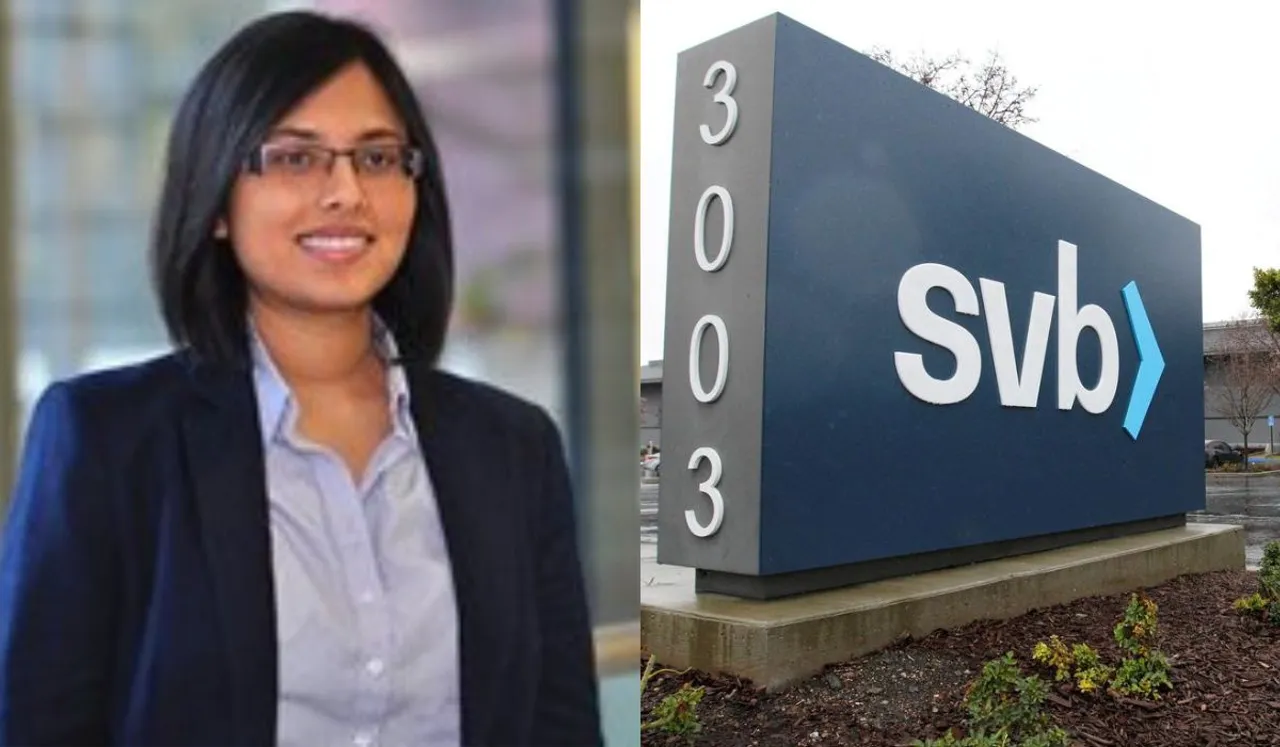 At Silicon Valley Bank, Jay Ersapah was a chief analyst. After SVB's collapse, she is being criticised and blamed for the collapse for favouring LGBTQ initiatives and starting a pride campaign before Silicon Valley Bank (SVB) lost billions.
Ersapah had expressed how proud she was to work at SVB and identifies as a queer working-class person nine months prior to this incident. She also emphasized how aware the LGBTQ community is of their mental health.  Ersapah co-chaired the European LGBTQ Employee Resource Group and was included in Silicon Valley Bank's 'Outstanding LGBT+ Role Models List 2022'.
After the SVB bank collapse, she became the subject of headlines.
Who is Jay Ersapah?
Popular bank executive and financial manager Jay Ersapah was born in 1982 in Birmingham, England. Ersapah attended Queen Elizabeth College, where she earned her bachelor's degree in economics. She interned at Ernst & Young to start her career. She next enrolled in the Citi Graduate Program.
Later, she started working full-time at Barclays. She also held a position at Deloitte as a recovery and planning lead. She has drawn the attention of those who claim she prioritised LGBTQ causes and led to Silicon Valley Bank's demise.
---
Suggested Reading: Naatu Naatu Performance To Michelle Yeoh's Win: 5 Experts On Major Oscar 2023 Moments
---
She was having a successful career in risk analysis and financial risk management. However, her determination to make LGBTQ causes a priority has significantly altered her life. She also suffers a lot as a result of Silicon Valley Bank's downfall. She started a pride campaign and a new blog that emphasizes awareness of cerebral health.
Prior to SVB's downfall, Ersapah was ranked among the top 100 LGBTQ future leaders by the business network Outstanding and published numerous articles to advance LGBTQ awareness. Ersapah identities as a queer woman of colour and is passionate about promoting LGBTQ awareness.
Ersapah has worked for several high-profile names in the financial sector such as Citi and Barclays and made significant contributions to SVB's financial market positioning. She also excelled in her academics and earned a degree in economics from Queen Elizabeth College. She also graduated from Cambridge High School with an A-Level diploma.