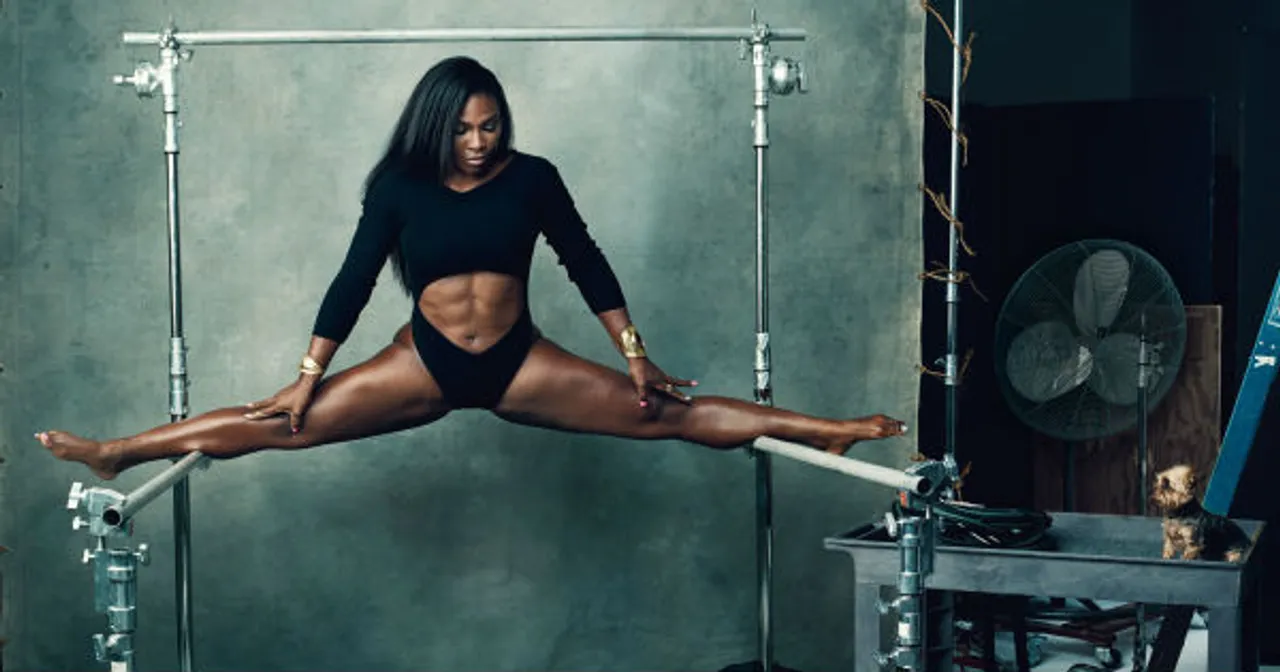 'I want my baby to be healthy and for that you need a healthy life.'
These are the words of soon-to-be mom Serena Williams. The pregnant tennis star recently conveyed a message to all mothers out there -- stressing upon the importance of exercising. She said she will keep exercising daily during her pregnancy as long as she possibly can.
Also Read: Ten Leadership Skills we can learn from Serena Williams
Arguably the world's greatest tennis player, Williams is loving every moment of her pregnancy. After posing nude on the cover of Vanity Fair to celebrate her 5-month baby bump, Williams is exercising with great zeal to become a fit and healthy mom.
"I intend to keep exercising for as long as possible while pregnant," the 35-year-old professional tennis star told The Telegraph. "I want my baby to be healthy and for that you need a healthy life," she added.
Also Read: When Serena Williams Handled John McEnroe's Sexist Jibe Like A Boss
Williams said, "When I come back to tennis, it'll be better if I've kept as fit as possible all the way through the pregnancy rather than having to lose a lot of weight afterwards in order to get fit again."
Williams got engaged to Reddit co-founder, Alexis Ohanian, in December last year. She announced the pregnancy to the world in April this year.
She revealed the good news on Snapchat, indicating with the words "20 weeks". According to the tennis champ, while eating healthily is a "must" for her, being healthy in general matters too.
"I don't know why. If you would have told me last year in October or November that I would have a baby, not be pregnant but have a baby, I would have thought you were the biggest liar in the world," Williams told Vanity Fair for the August 2017 issue, speaking about her pregnancy.
READ: Pregnant Serena Williams Poses Nude For Vanity Fair
Williams was set to begin her campaign in the Australian Open and Wimbledon tournaments this year when she learnt about the pregnancy. The seven-times Wimbledon champion and winner of 23 Grand Slams is one of a kind woman who handles situations like a boss.
Having clinched a historic seventh Australian Open title in January, she is now planning to return to the tennis court in 2018 after her baby is born. We can't wait!
Join Us on https://www.facebook.com/SheThePeoplePage
Follow Us on https://twitter.com/SheThePeopleTV