While Rajasthan State service commission was in the news recently for its regressive control over dressing for female aspirants, the Tamil Nadu Uniformed Services Recruitment Board (TNUSRB) created history by recruiting the first transgender Sub-inspector of India.
Prithika Yashini, who underwent a gender reassignment surgery and name change, in order to fit the gender norms of women, was initially denied application. She had to battle along a long course for her human right of equal opportunity, which was being denied to her due to her sexual preferences. She not only created history by standing up for what she believed in, but has also managed to pave the way for the transgender community to have equal access to opportunity in public services. The TNUSRB now has three categories in the gender column of its application.  There are two other transgender police constables in our country, both in Tamil Nadu.
Also Read: Meet Laxmi, India's First Transgender
Tamil Nadu is the most industrialized, urbanized state in the country and also the second highest contributor to the nation's GDP, with a literacy rate of 90.2%.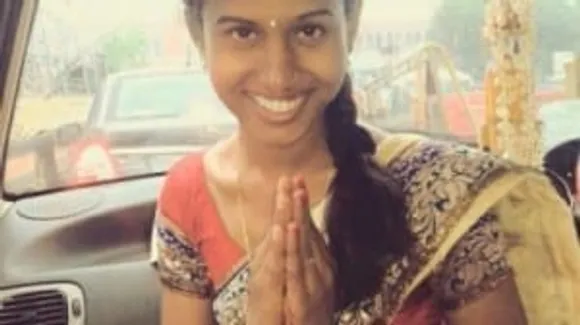 Her journey was not just limited to fighting for her rights in the court. Initially, when she approached coaches for preparing her for the physical endurance exams, she faced a lot of rejection and ridicule. Eventually, Prithika had to prepare herself. She had been battling for her rights in court all through the recruitment process, which started in February this year.
There is still no rule being passed at the national level, though the Supreme Court has issued similar orders in favor of a transgender woman in the past.
Whilst Prithika's ambitions don't rest here, she aspires to take the Civil Services Examination and become the first transgender IPS officer in India.
The bench that issued the orders comprised of Chief Justice Sanjay Kishan Kaul and Justice Pushpa Satyanarayana, issued the following statement:
"The social impact of such recruitment cannot be lost sight of, as this would give strength to the case of transgenders. We are thus of the view that the petitioner is entitled to be recruited as SI with the hope that she would carry out the duties with dedication and commitment to advance the cause of other transgenders."
Also Read: Manabi The Country's First Transgender Principal
As long as compartmentalized norms are not established for the recruitment process of transgenders, there will always be an ambiguity and contention in their recruitment process. Subject to physical limitations, both men and women have different qualifying criteria. While the court's recent orders would only allow transgender people to participate in such examinations in the state, there is still no particular set of norms that differentiate their qualifying criteria for physical and endurance tests. Policy makers are wary of the marginalization and subsequent poverty that people of the transgender community are forced to live in, due to the way society views them.
In recent times, lot of transgender people have been claiming their space in the public sphere. We need a stronger legislation to support their rights. Fellow human beings can contribute to this growth by opening their minds and viewing transgenders beyond their stereotypical roles of beggars, dancers and sex-workers. Discrimination is our greatest enemy, it hinders the organic progress of a nation.
Picture Credit: Scroll