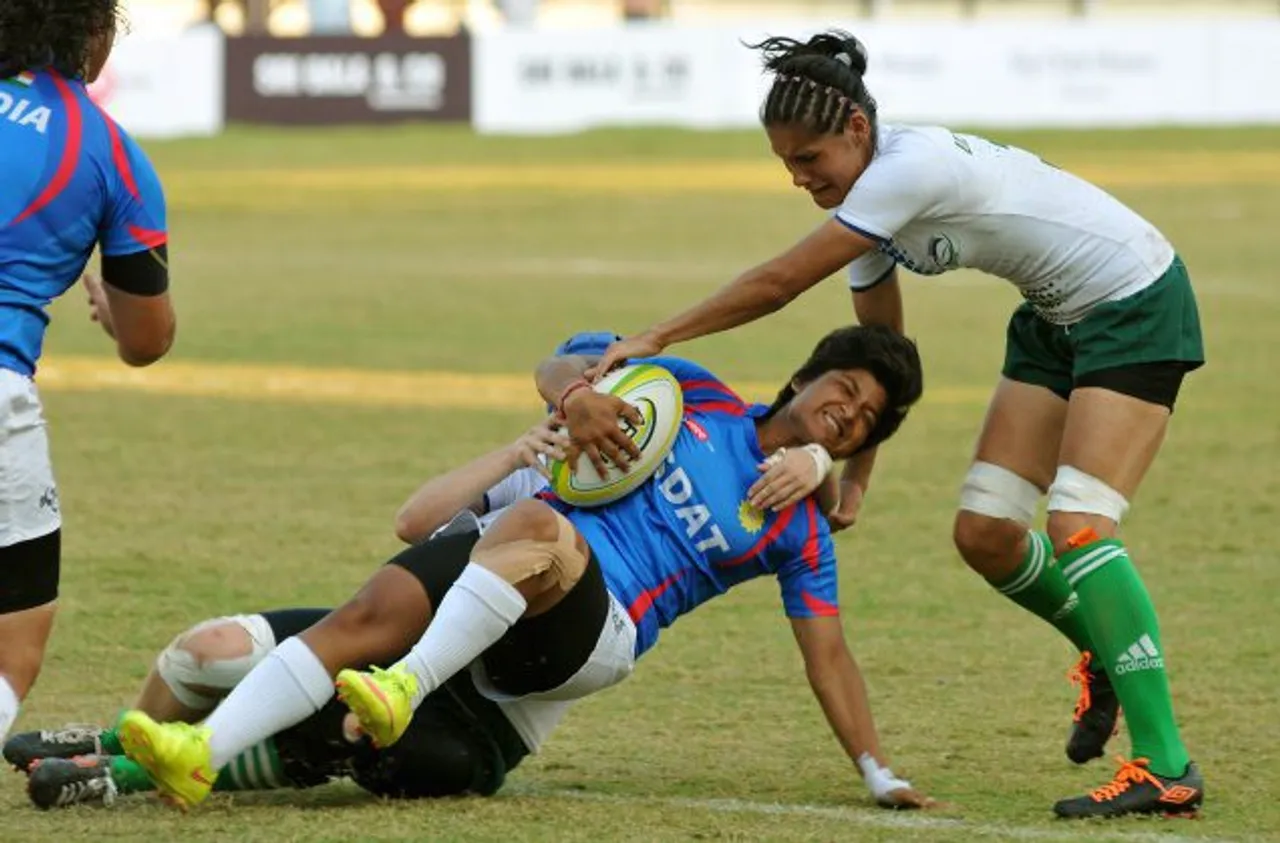 A 12-member squad has been selected to participate in the Asian Rugby Seven, scheduled to begin from tomorrow in Laos, Vietnam. The tournament will be on till February 18.  The players were selected at the Federation Cup 2016 which was held last year at Utkal University, Bhubaneswar. The team had a training-cum-selection camp at Bombay Gymkhana grounds earlier this month.
"Recently, the Indian U-18 girls secured a bronze medal in the 2016 Asian Rugby at Dubai, UAE. We are confident that the team will do their best to bring home accolades yet again," said Rugby India's Secretary-General, Mahesh Mathai, reported Sportstar Live.
The selected team members are Neha Pardeshi, Vahbiz Bharucha and Ruchi Shetty (from Maharashtra), Hupi Majhi, Laxmipriya Sahu, Meerarani Hembram, Sanjukta Munda, Bhagyalaxmi Barik and Subalaxmi Barik (from Odisha), and Priya Bansal, Namita Bhoj and Neha S (from Delhi).
ALSO READ: Indian women's team clinches bronze in Rugby
Pardeshi has been chosen to lead the women' rugby team at the tournament and former India men's captain, Nasser Hussain, will coach the team. The team, which is supported by Societe Generale, comprises six players from Odisha and three each from New Delhi and Maharashtra.
South Korea, Philippines, Malaysia, Nepal, Pakistan, India and host Vietnam are the seven nations taking part in the tournament, which is appropriately called Asian Rugby Seven. There is a huge takeaway for the winner of this tournament as the winning team will secure a spot in the Asian Rugby Women's Sevens Series. The series is played over three legs in September-October.
Picture credit- The Hindu