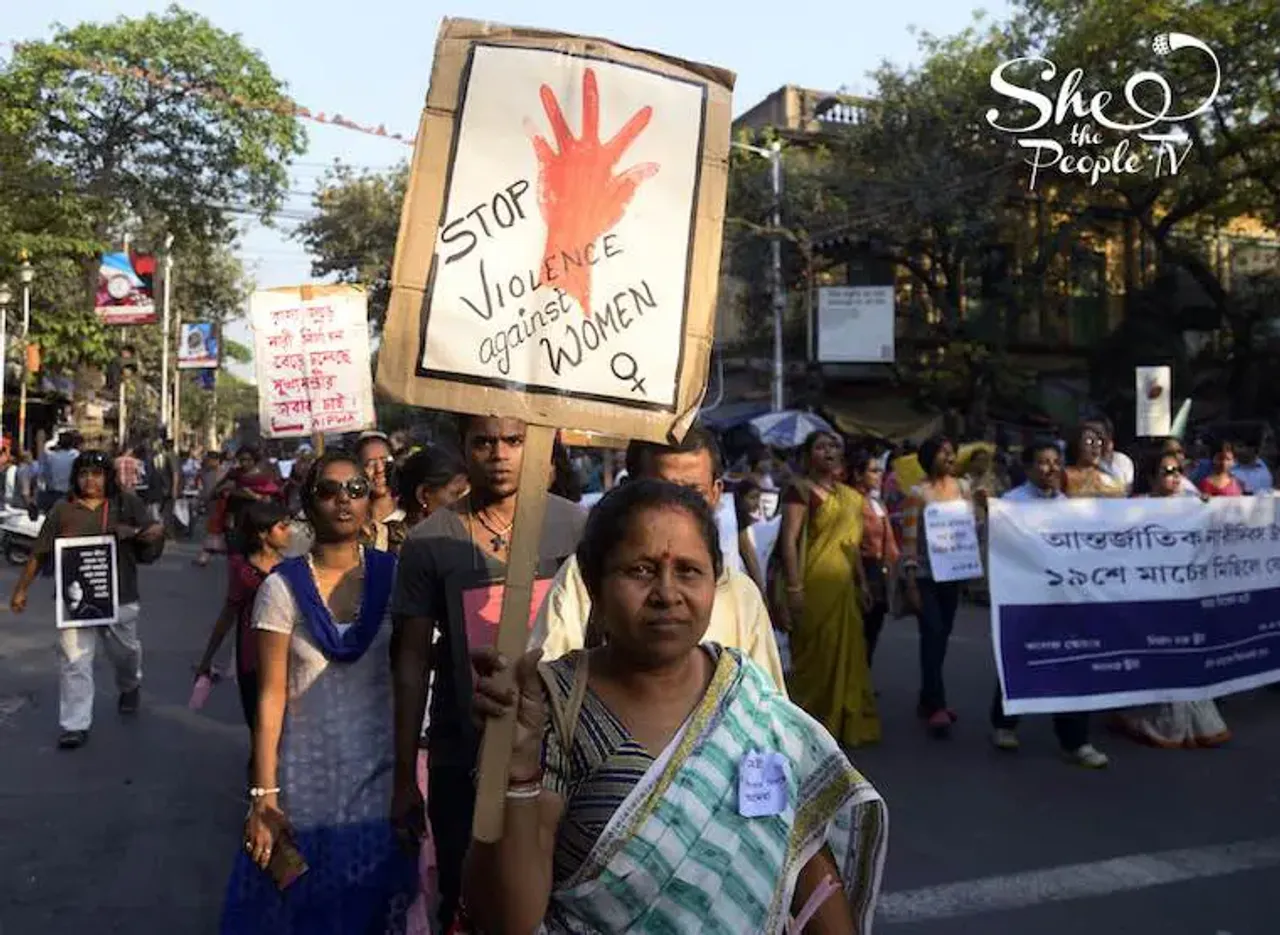 With just a week left for the Lok Sabha election 2019 to roll out, women across the country will march in protest of the current environment of hate and violence. The March is to claim their constitutional rights as citizens of a democratic republic. Marches are being organised under the Banner औरतें उट्ठी नहीं तो ज़ुल्म बढ़ता जाएगा Women March 4 Change will happen at hundreds of places in different states in India. In national capital of New Delhi, the March will start from Mandi House at 11 am and will culminate at Jantar Mantar where a program will be held on April 4.
For the last five years, women of India have watched with growing anger as our struggles for equality have been dented and our hard-won freedoms undermined, said the release shared by the organizers of Women March 4 Change.
It further added, "We know that violence against women will not stop unless violence in society stops. And a government that uses brute force to access political power, cannot be a torchbearer for our rights. For five years, the present government has led a war against its own citizens – mob lynching, hate speeches, invoking draconian laws against peaceful protests, arresting people and calling them 'seditious', 'anti-national' and 'urban naxal'. All this to silence citizens asserting their right to speech and dissent, to keep critics at bay and to give an elected government unaccountable and absolute power."
KEY TAKEAWAYS
Violence against women won't stop unless violence in society stops
Asserting right to dissent
Demand constitutional rights
Protesting inequality
Social activist and co-convenor of National Campaign for Peoples' Right to Information (NCPRI), Anjali Bhardwaj told SheThePeople.TV, "Women will be marching to demand their constitutional rights. There has been growing inequality in the country which has impacted women adversely. There has also been rising rape, discrimination which has affected women's ability to exercise their democratic constitutional rights. Democratic institutions like the Central information Commission, CBI, NHRC etc. have also been attacked crashing the marginalized women and transgenders."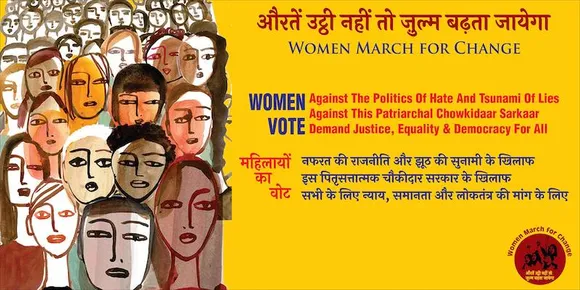 Poster of the Women's March
She added, with this march, women are asserting themselves. "They want to send out a clear message. One of the main reason to do this before election is to say that we do not espouse any policies which lead to further inequality, discrimination and hate. That women will keep these issues in mind while voting and we will not vote for anyone who is complicit in growing misogyny."
"Women will be marching to demand their constitutional rights. There has been growing inequality in the country which has impacted women adversely."
Student activist Kawalpreet Kaur who will also be marching said, "This march is to overthrow the current regime because the kind of hate politics that has been done in the last five years affects women negatively. Even in war-like situations, they are going to have major repercussion on women of the country. The core ideology of fascism and hindutva is about curtailing women's freedom and promoting inequality. We cannot forget the fact that elected representatives have defended people accused of rape and this is been a stain on our democracy."
Some activists have called the current government's flagship Beti Bachao Beti Padhao programme a "failure". In the release they have also mentioned a few statistics stating how women have been affected in the current government regime like the sex ratio continues to plummet, while the Government spends more on posters promoting its leader, than on the scheme itself. Public funding on education is down from 6.1% to 3.7% of GDP, while privatisation is being promoted. Tribal, Dalit and Muslim girls continue to drop out with close to 40% girls not making it to even class 10.