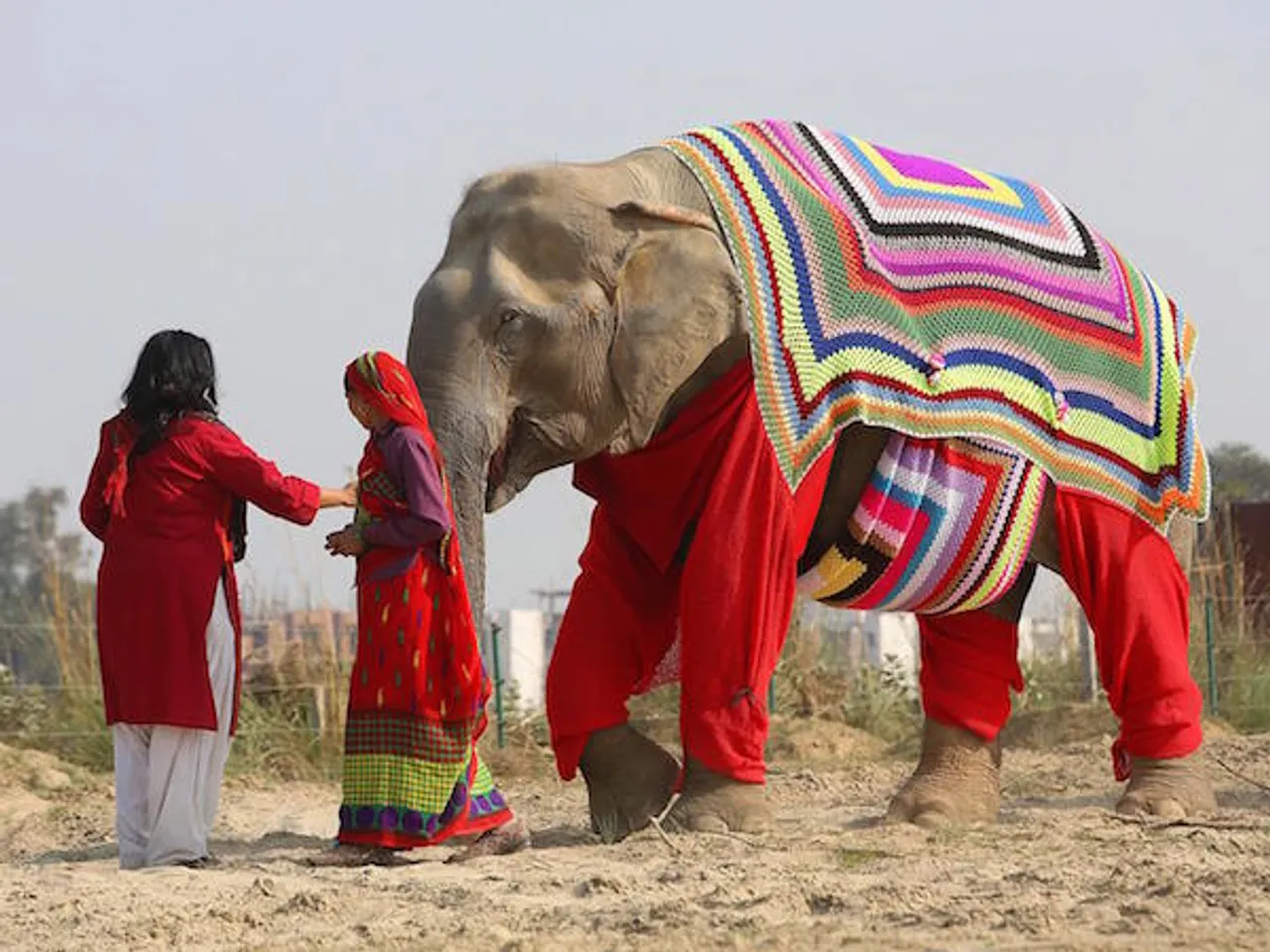 North India is hit by a severe cold wave that has troubled not just humans, but animals too. Wildlife SOS Elephant Conservation and Care Centre in the northern city of Mathura complained about the temperatures approaching sub-zero at night and the unrest that would cause the elephants at the centre. Women from the nearby villages began knitting woollen garments for these big mammals, to protect them from the freezing temperatures.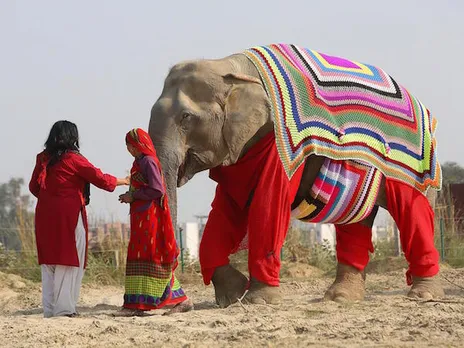 Elephant with a knitted jumper to help her fight off the freezing cold in North India. PC: independent.co.uk
The organisation rescues elephants who have been abused and exploited by humans for commercial purposes. Many of them are physically and psychologically unfit still because of the trauma they went through.
The organisation houses 20 elephants at the moment. They have been rescued from illegal captivity and the trafficking mafia. These elephants were also exploited for street begging and circuses where they were subjected to extreme cruelty.
They also plan to rescue some 50 more elephants in this year and also extend the land area for the comfort of these mammals. Because of cold winters, many of these mammals are troubled by their aggravated arthritis and the threat of catching pneumonia.
Geeta Seshamani, Secretary and co-founder Wildlife SOS informed TOI, "The rescued elephants under rehabilitation at Wildlife SOS have been rescued from shocking circumstances. We aim to provide them with a safe habitat where they can live like elephants."
Kartick Satyanarayan, founder of the centre, believes that because of the history of cruel living conditions, these elephants are easily susceptible to ailments that come with winters.
Asian elephants are poached for their ivory tusks, but unlike their African cousins only male Asian elephants have tusks. Every poaching event further skews the sex ratio which constrains breeding rates for the species. Poaching rates are currently increasing because the Asian middle class fuel demand despite the fact that there is a worldwide ban on ivory trade.

Source: http://www.worldwildlife.org/