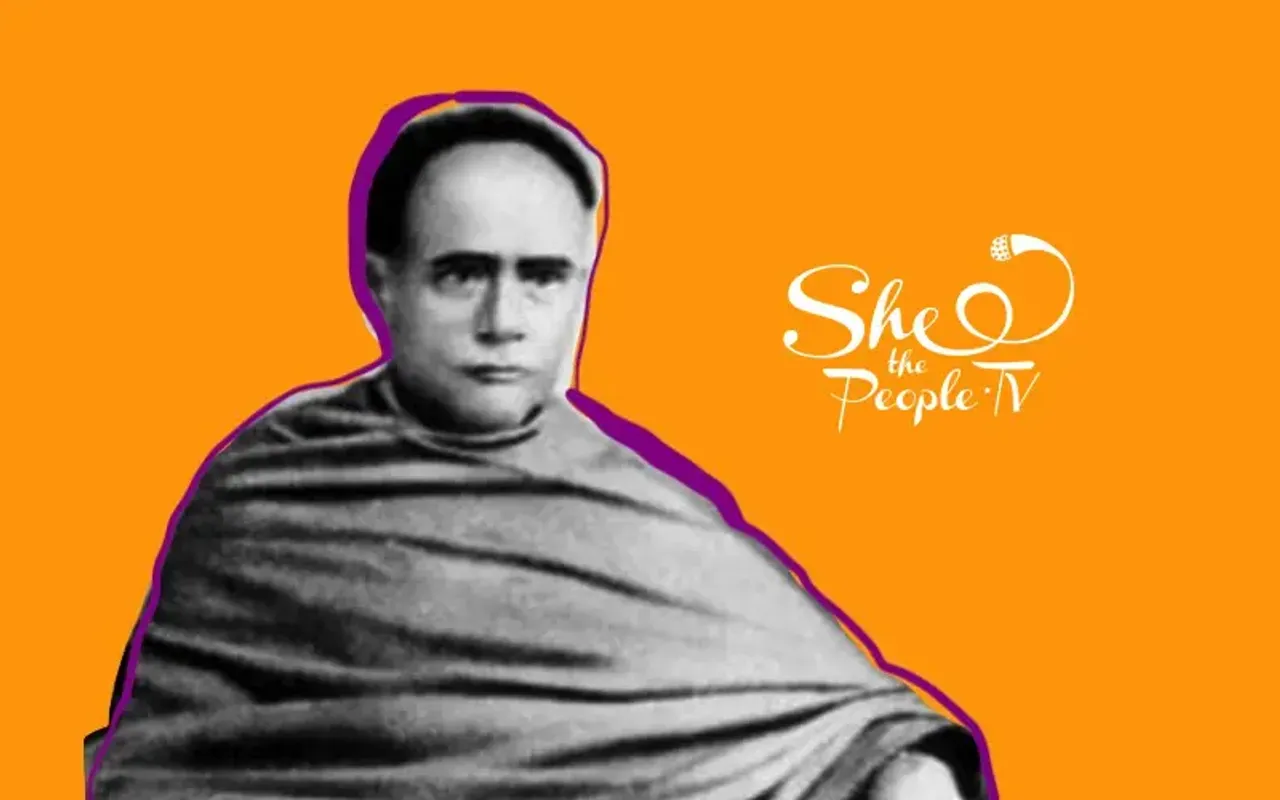 Women in India have come a long way from practicing Sati Pratha to being part of the armed forces. It is said that the condition of women in a society determines the progress it has made. As we work towards women empowerment, we see that our country is also marching on the path of development. However, situation of women in India, before the 20th century, was miserable, to be true. Indian society traditionally followed a patriarchal social system. It took women years to rise above societal norms to reach where they have reached today. And we need to thank a few men, men with progressive views for the advances that women have made.
It's not just women but men too worked to empower women. One of them is Ishwar Chandra Vidyasagar, the man who initiated the concept of 'Hindu Widow Remarriage'. Not only this, but he also worked towards reforming the education system and providing education for girls. He is known as the key figure of Bengali Renaissance. Though his real name was Ishwar Chandra Bandopadhyay, the title of 'Vidyasagar' was given to him by the people of his village due to the vast knowledge he possessed.
Hindu Widow Remarriage Act, 1856
That the society and its rules were framed by a man cannot be truer. For almost all the rules apply to a woman. One such rule was that a woman was forced to lead a wretched life once she becomes a widow. Back in the 19th century, both men and women were married off at a very young age. If the man died early the woman had lived the rest of her life in the worst of conditions. Remarriage was not at all an option for a widow, though a widower was allowed to remarry. So, the act (Hindu Widow Remarriage Act, 1856) was mainly for women whose husband had died before the consummation of the marriage.
Vidyasagar filed a petition in the Legislative Council to allow widows to remarry. But, his petition was counter attacked by Radhakanta Deb and the Dharma Sabha, whose petition had four times more signatures than Vidyasagar's petition. Dharma Sabha was formed mainly to counter the ongoing social reforms at that time. However, Lord Dalhousie finalised the law despite the extreme opposition. Widows who were forced to live a life of prayer, drudgery and being unwelcome at auspicious occasions, the act provided them with a chance to relive a normal life, all because of Vidyasagar.
Established Schools For Girls
Getting an education was a man's prerogative; it was believed that women didn't need it as they took care of household chores. Vidyasagar's contribution towards providing education to women and changing their status is commendable. In order to provide education to girls, he established and ran many schools on his own expense. This is the reason he is also known as "Daya-r Sagar" or "Karunar Sagar" (literally, "ocean of kindness") because of his philanthropic nature and generosity.
Stood Against Polygamy And Child Marriage
Polygamy means when a man has more than one wife. This was another social evil that existed to make a woman's life miserable. Vidyasagar stood up against Polygamy and Child Marriage. To stop polygamy among the Kulin Brahmins and child marriage the Civil Marriage Act was passed in 1872. This was because of the concern raised by Vidyasagar.  However, it was not easy to challenge the orthodox Indian society because there were authorities present to safeguard the male-dominated norms. To achieve his aim, he wrote various books and articles in magazines to gain support from maximum number of people.
Vidyasagar proved to be a true blessing for the women of that era. A time when women were only oppressed by the society, he took them out of the grip of social evils, and thus, became a champion of social reform.  Without which women wouldn't have progressed as much as they have today. He will always be remembered as the key figure of women empowerment in history.
Read More:Consent Can Only Be Taught Through Communication And Engagement