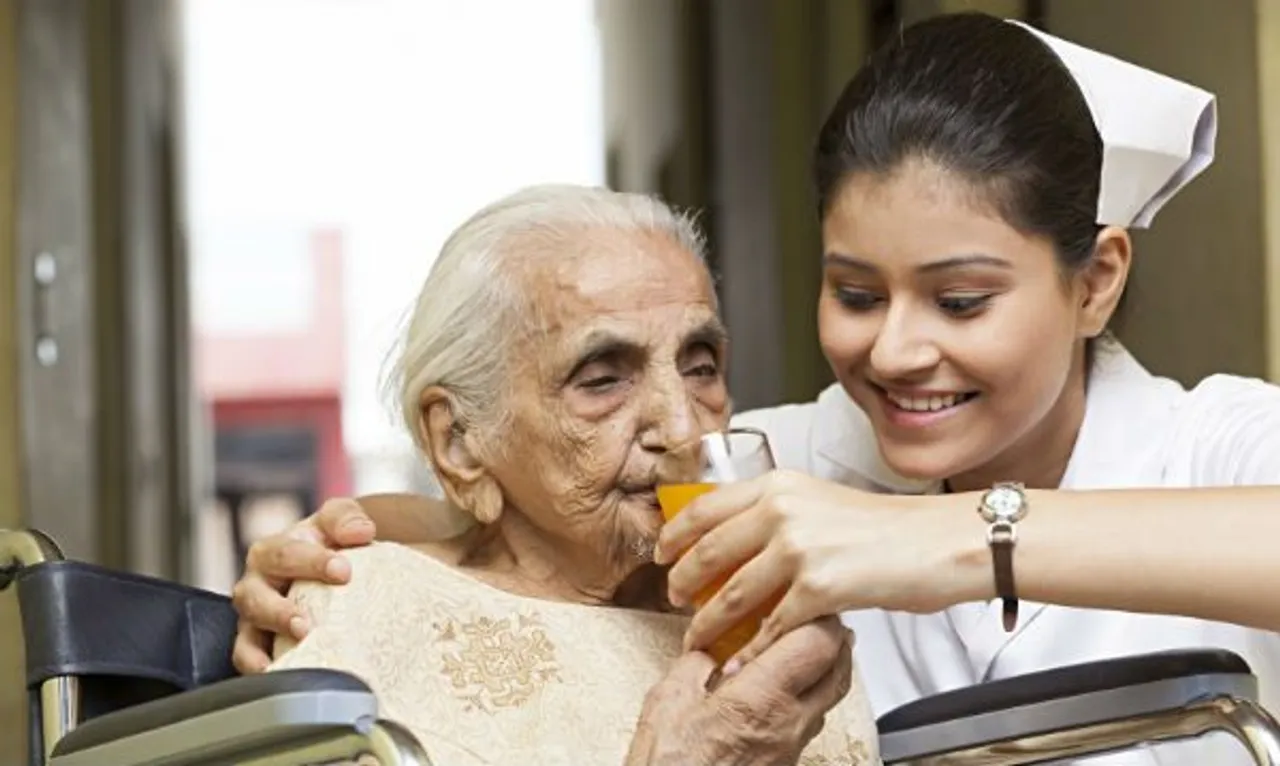 The vast disparity in pay structures between nurses of public and private hospitals has prompted Indian Nursing Council to step in.  A committee set up by the Council has recommended equal pay for the nurses who work in private hospitals to bring them at par with salaries of state government hospitals nurses.
Whereas a senior nurse in state-run institutions earns around Rs 80,000 a month, according to the Maharashtra Government Nurses Federation representatives,  private sector nurses take home much less. Arun Kadam, executive president of Maharashtra State Nurses Association, said, "Many in the private sector take home Rs 2,500-6,000 a month. Even housemaids get paid more," reported by TOI.
Also Read: The Doctor who turned Entrepreneur: Bhavi Mody
The recommendation list incudes:
Whether the nursing homes are small or large, they should cover every healthcare facility for the nurses.
The minimum base wage should be Rs 20,000 a month.
The salary should not be more than 25% less when the hospital serves 50- to 100-bed. While for Mid-sized hospitals with 100 to 200 beds, should not pay more than 10% less and larger centres with 200 beds, must be paid depending on their grades and experience in comparison to state government nurses respectively.
Also read: Five women entrepreneurs with breakthrough ideas in healthcare
The committee was established in January, post a Supreme Court order to the Centre to investigate the living conditions and salary structure of nurses in order to provide justice to these employees in private hospitals and nursing homes. Afterwards, the committee followed a long court battle for the betterment of nurses' working conditions in private hospitals.
Also Read: Women Pioneers in Medicine
In its report, the committee proposed, "Their pay and working conditions is really pathetic and some steps are required to be taken to uplift the standard of working conditions in respect of nurses. " Commenting on the actual work conditions for nurses, the committee had this to say, "Work hours, transportation, medical facilities and accommodation too must be on a par with the facilities enjoyed by nurses in government hospitals."
Maharashtra Nursing Council president Dr Ramling Mali said, "This is a good move by the Supreme Court and the Central government to give justice to the nurses. But the state government, on its part, must amend the Bombay Nursing Home Registration Act and the Maharashtra Nurses Act, 1966, for the remuneration to paid to nurses in the private sector."
The wage gap between doctors and nurses is a huge one in India, and with this proposal, hopefully the nurses in private hospitals will get paid what they deserve.
Feature Image Credit: nursehow.blogspot.com
Join Us on https://www.facebook.com/SheThePeoplePage
Follow Us on https://twitter.com/SheThePeopleTV