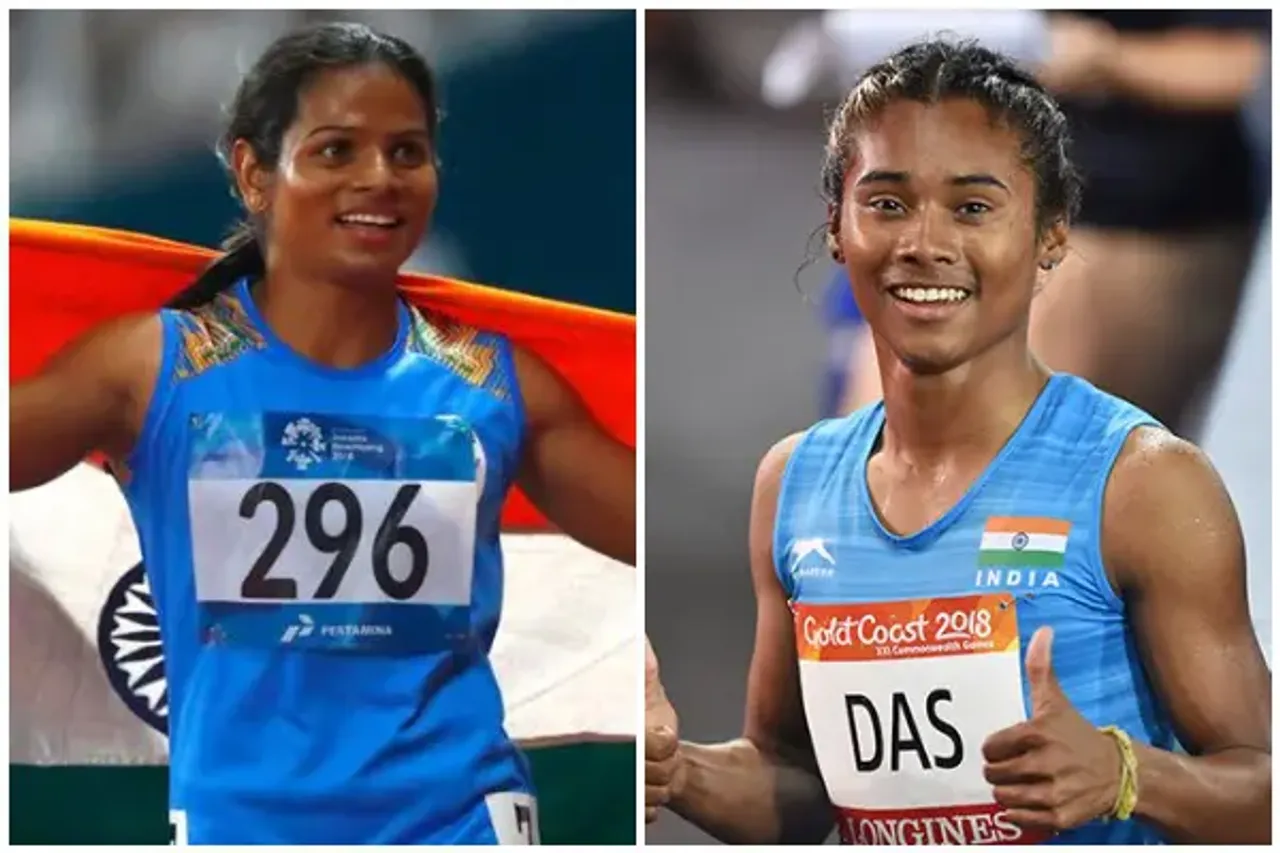 Hima Das and Dutee Chand: Indian sprinters Dutee Chand and Hima Das gave stellar performances at the Indian Grand Prix II tournament. Both of them won in the 100m and 200m race respectively.
The athletics event was held at Patiala's National Institute of Sports here on Thursday. Hima Das was in good form since her back injury, and won the 200m race with record time of 23.31 seconds. However, she couldn't clear the Tokyo Olympic qualification time of 22.80 seconds. She was seen running after nearly a year.
Dutee Chand improves her sprint record at the Indian Grand Prix
Odisha's sprinter Dutee Chand won the women's 100m race in just 11.44 seconds which was better than her last record of 11.51 seconds in the first phase of the Indian Grand Prix. She was able to beat Karnataka's Dhaneshwari in the race. She is now focusing on clearing the 11.15 seconds mark in order to get qualified for the Tokyo Olympics.
In the 200m race, Simran Deep Kaur from Delhi finished at the second position, and Karnataka's Kaveri Laxmango Patil failed to finish the race after pulling a hamstring.
In the men's running event, S Arokia Rajiv from Tamil Nadu raced ahead of Kerala's Muhammed Anas Yahiya by completing the 200m sprint in 21.24 seconds. For the 100m race, Maharashtra's Krishnakumar Rane won the race against Amiya Mallick, a national record holder by running in 10.71 seconds. Amol Jacob from Delhi finished the men's 400m race in 46.00 seconds.
Meanwhile, javelin thrower Annu Rani from Uttar Pradesh won the gold with her 61.22m throw. However, this was a little below Tokyo Olympics' qualification mark of 64.00m.
The third phase of the Indian Grand Prix will be held on March 5 in Patiala.