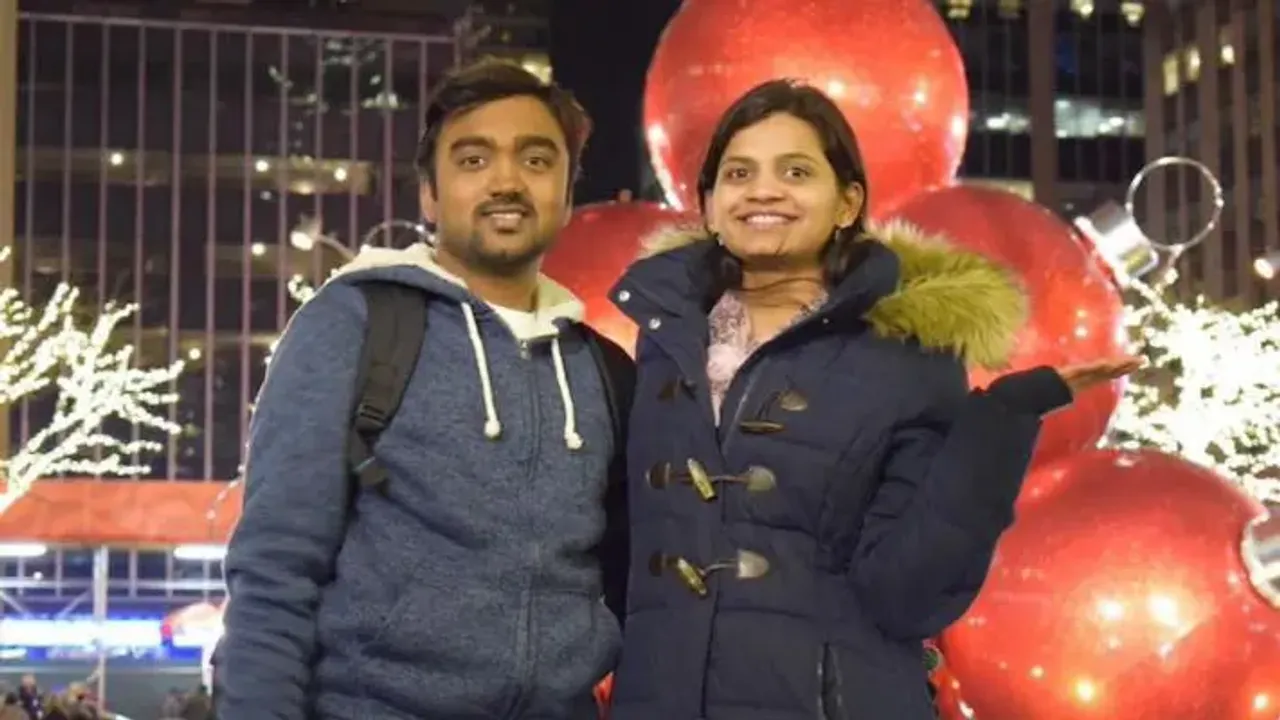 Indian couple stabbed in New Jersey, reports say: The death of tech professional Balaji Bharat Rudrawar and his pregnant wife Arati at their home in New Jersey has sent shockwaves across the Indian diaspora in the United States. Investigations are underway in the case, with evidence reportedly suggesting the couple was stabbed to death.
The Rudrawars were a young couple from Maharashtra who moved to the US in 2015 after their marriage. They had one daughter aged four, whose wails reportedly alerted the neighbours on April 7, after which police were called and the Indian couple's dead bodies were discovered at home.
Indian Couple Stabbed In New Jersey: Here Is A Timeline Of What Happened
1. Balaji Rudrawar, 32, and Arati Rudrawar, 30, were based in New Jersey at an apartment in 21 Garden Terrace, North Arlington. The couple had one daughter, 4 years old, and were expecting another child. Arati was seven months ">pregnant.
2. On April 7, the Rudrawars' neighbours reportedly spotted their daughter crying alone on the balcony sometime evening. After concerns were raised, a resident alerted authorities at 911 following which North Arlington Police rushed to the spot for a welfare check.
3. "The bodies were found on Wednesday after neighbours saw my granddaughter crying in the balcony and informed the local police who then entered the house," Balaji Rudrawar's father said as per PTI. 
4. Police responding to the call had to force entry into the house upon reaching, and according to official statements, "found a deceased male and female" inside.
5. Local media says the two deaths occurred as a result of stabbing with some reports even suggesting that Balaji Rudrawar allegedly sliced his wife's abdomen.
6. The case of the Indian couple stabbed in New Jersey is being investigated by the Bergen County Prosecutor and North Arlington Police Department.
7. As per a press release in US media by authorities, "Investigators were waiting for the medical examiner to determine the cause and circumstances of the death, but confirmed both victims had been stabbed."
8. The couple's relatives have said their 4-year-old daughter will stay with family in the US until further notice.