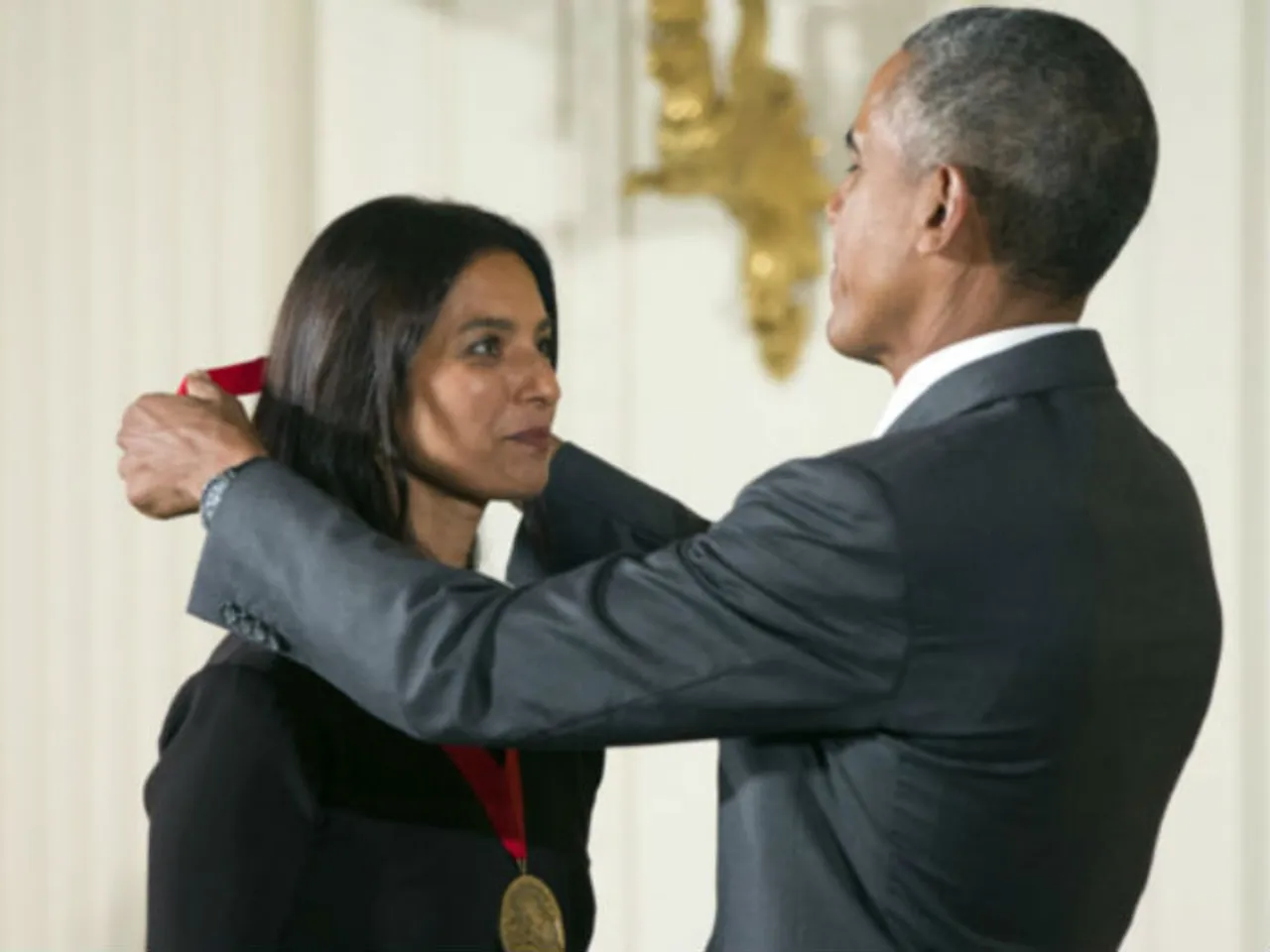 Jhumpa Lahiri has been awarded the 2014 National Medals of Arts and Humanities by US President Barack Obama at the White House for her exemplary writings centred around Indo- American experience from the lens of an Indian migrant. The Indian- American author in her novel through an array of characters gives a poignant reminder of past times , sharing a sense of belongingness with its inhere culture in an alien land.
"The 2014 National Humanities Medal to Jhumpa Lahiri, for enlarging the human story. In her works of fiction, Dr Lahiri has illuminated the Indian-American experience in beautifully wrought narratives of estrangement and belonging," the White House citation read." reports say.
Currently, a professor of creative writing at Princeton University, Lahiri in her novels captures the live of an Indian migrant amidst the socio- cultural backdrop of marital difficulties, misogyny and generation disconnection between US immigrants. Her first novel 'Namesake' which was later adapted as movie was set amidst the backdrop of  a Bengali family who had migrated to the United States. Through the lens of Gogol Ganguli, one could understand the dilemma a migrant faces after losing familiarity with his own family, culture and tradition amidst the theme of globalisation.
Reading her work, gives you an insight of a migrant life who embarks on an endless journey  of self identity. Her work focuses on relationships and experiences of displaced characters.  The New York times has featured her short story 'Unaccustomed Earth' in its best seller list. In Unaccustomed Earth, Lahiri shifted from first generation narrative to that of second and third who fail to identity with the culture of their immigrant parents.
Her second novel 'The Lowland'  beautifully captures the atmosphere of the initial days of Naxalite Movement in Calcutta. "The historical and political context of the novel and the culture and traditions of an era bygone yet familiar, creates a disintegrated atmosphere that is authentically Indian", writes Sarah Farooqi in Business Standard. Her book was also nominated for the Man booker Prize and the National Book Award for Fiction.
Lahiri is also a member of the President's Committee on the Arts and Humanities, appointed by the US president Barack Obama in 2010.
Photo Credit: images.focusnews.com