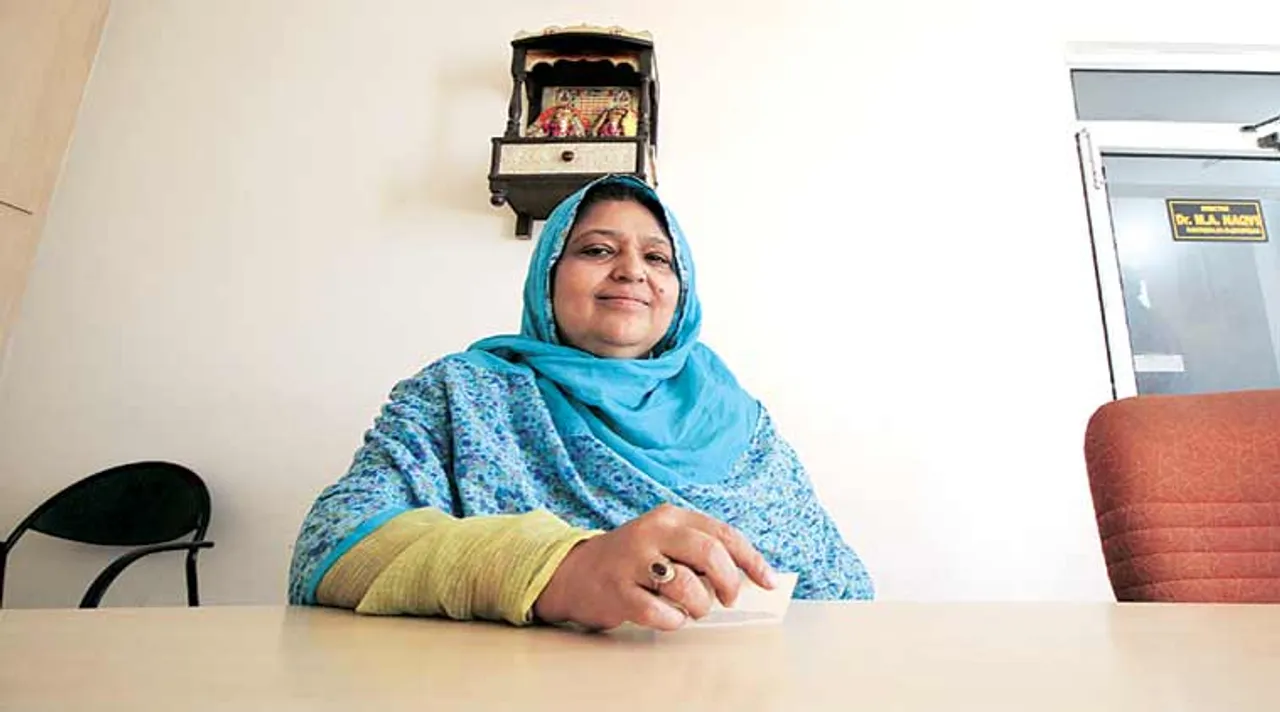 Being a Kazi or an Islamic judge will no longer be a male domain in India. Women are entering that space too.
Amidst various controversies relating to its religious gender discrimination, a progressive step has been taken by the community towards women's empowerment. This is the first time that the community has called out to women to graduate in a Kazi programme conducted by the Mumbai-based Darul Uloom Niswan, a centre for Islamic learning and theology for women.
The programme, which started in 2015, had enrolled about 30 women. But in April 2017, only 15 women graduated. The women are trained to solemnise a Muslim wedding, validate the talaq and oversee Khula (legal separation initiated by the wife) and assess the mehr (money given to the bride by her in-laws).
"I've placed an order for my very own seal, complete with a registration number. People in my neighbourhood have reacted positively to my decision to become a Kazi. Even the imam of the local Jama Masjid wished me well," 28-year-old Jamila Laskar, a resident of Howrah, told Hindustan Times.
Having more women Kazis will help establish equality in various unequal traditions and laws that have been taking place for ages. "Absolute male dominance among Kazis is one of the major reasons for males allowing arbitrary talaqs. A woman Kazi would ensure that wives benefit from the equal rights accorded to them by the Quran," added Hakima Khatun, a mother of two, who enjoys full support of her husband and family.
While the women have gotten their appointment as Kazis, it isn't accepted unanimously in the community. In February 2016, a set of orthodox Muslim clerics in Rajasthan protested against the appointment letter of two Muslim women Kazis from Rajasthan -- Jahan Ara and Afroz Begum -- and they deemed it un-Islamic.
"But I completed my training despite all the opposition. I am eligible to solemnise the nikaah now," Ara told HT over the phone.
ALSO READ: Perspective: Is it time for moderate Muslims to talk about reform within the religion?
While some found resistance from men's group in the community, some struggled to get approval from their own relatives and convincing them all is a tall task. "Once we begin practising, we will act against social evils like underage marriages and polygamy. We will also ensure that the groom provides residential and income proof before signing the marriage contract," said Suraiah Sheikh (45), who grew up in a Bandra slum.
While this is a new trend, it is causing tremors for a while now, and why not? After all, it is a sort of a fight against patriarchy.
"We know that not many will approach us in the initial days. But then, let's not forget that this is just the start of a new trend," said 61-year-old Khatun Sheikh, also from Bandra.
The All India Muslim Personal Law Board (AIMPLB) has vehemently opposed the move to train women Kazis, but there are a few scholars who have also come forward in support of it like former Law Commission member Tahir Mahmood and institutions like the Darul Uloom Deoband.
Earlier in 2016, the All India Muslim Women Board had appointed Hena Zaheer and Maria Fazal as shahar kazis of Kanpur for the Shia and Sunni sects respectively. But they had a restricted role.
Picture Credit: Indian Express