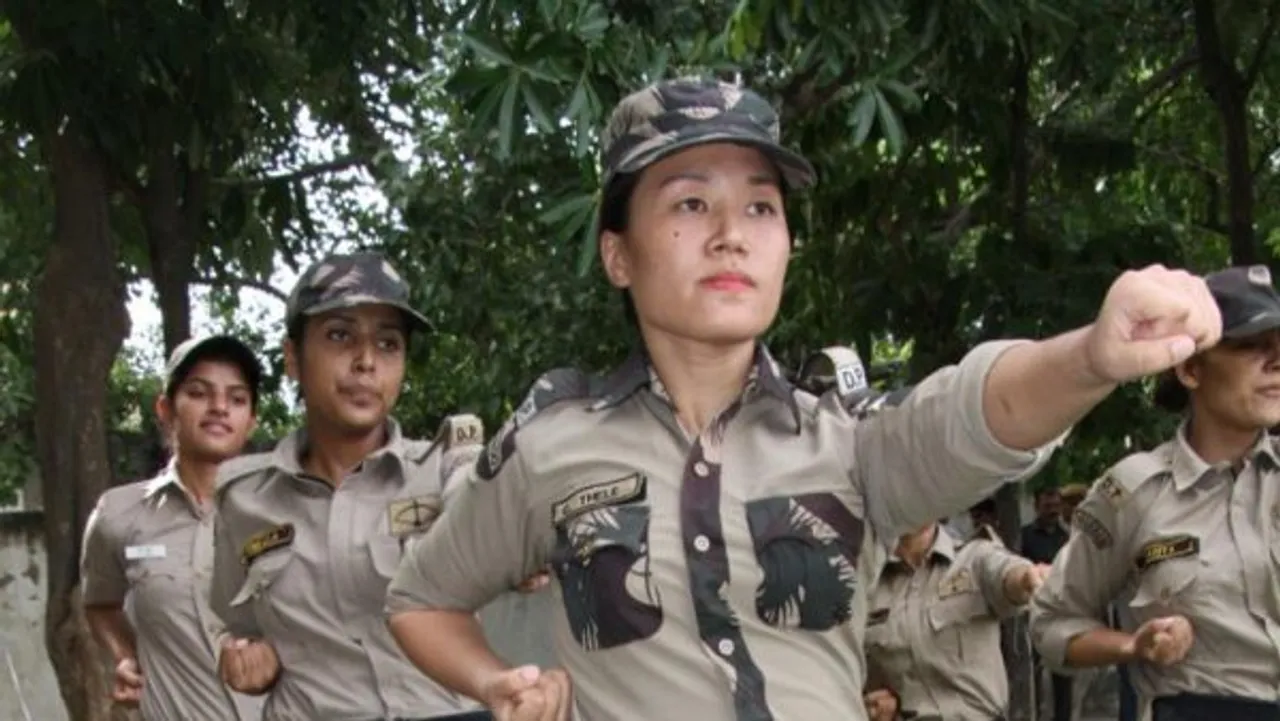 As India celebrated its 72nd Independence Day, our heart puffed with pride to see the first all-women SWAT team guard the historic Red Fort.
The country's first all-women SWAT team comprises of women commandos. Their formal induction took place on August 10. They were trained by the National Security Guard for anti-terrorism duty under the Delhi Police's Special Cell.
The women commandos were also trained in Krav Maga, a self-defense system developed for the Israel Defense Forces. Additionally, they were trained to undertake complex operations during terrorist attacks at crowded markets, residential complexes or government premises.
They are equipped with AK-47 rifles, MP5 machine guns, Glock 17 or 26 pistols and corner shot devices for enhanced night vision.
Pride of Duty
Sumata Rabta, a member of the team, said, "It has been her life-long dream to protect the country. I will always remember this day when I got the opportunity to provide security on one of the key events in the country."
Another member, Dipti Barman, said, to hear the prime minister speak about her team filled her with pride. She expressed, "I can feel the responsibility. My team would give its complete support in fulfilling every task assigned to it."
Barman also hoped that people will change their perception towards north-eastern citizens and realize their capability.
Mihnhunsa was proud to wear the uniform. "Even though it is a difficult task to change people's set notions about our region, we can try to do so through our uniform."
Twitter Celebrates
Many politicians, celebrities and sports personalities took to Twitter to wish everyone a Happy Independence Day. Some like Aamir Khan, Shahid Kapoor and Kirti Sanon also shared their take on Freedom.
Besides Independence Day wishes, Twitter was buzzing about the deployment of the all-women SWAT team at the Red Fort.
A Twitter user, Kamlesh Rajput, wrote "For the first time ever, an all women #SWAT commando team guarded the Prime Minister of India during his #IndependenceDay appearance. This Republic is in very safe hands #DaughtersOfIndia #IndependenceDayIndia"
Another Twitteratti, Murali, tweeted, "India gets 1st Women #SWAT force. A team of 36 women commandos from NE India are all set to combat situations that pose an extreme threat to security in our Nation. They're also trained in 'Krav Maga' martial arts which is developed by Israel Army. Happy #IndependenceDayIndia"
In his Independence Day speech, Prime Minister Narendra Modi, said the government has brought Delhi close to the North-East and the region has become an inspiration for everyone.
Read Also: What PM Modi Independence Speech said about women of India
Megha Thadani is an Intern with Shethepeople.tv