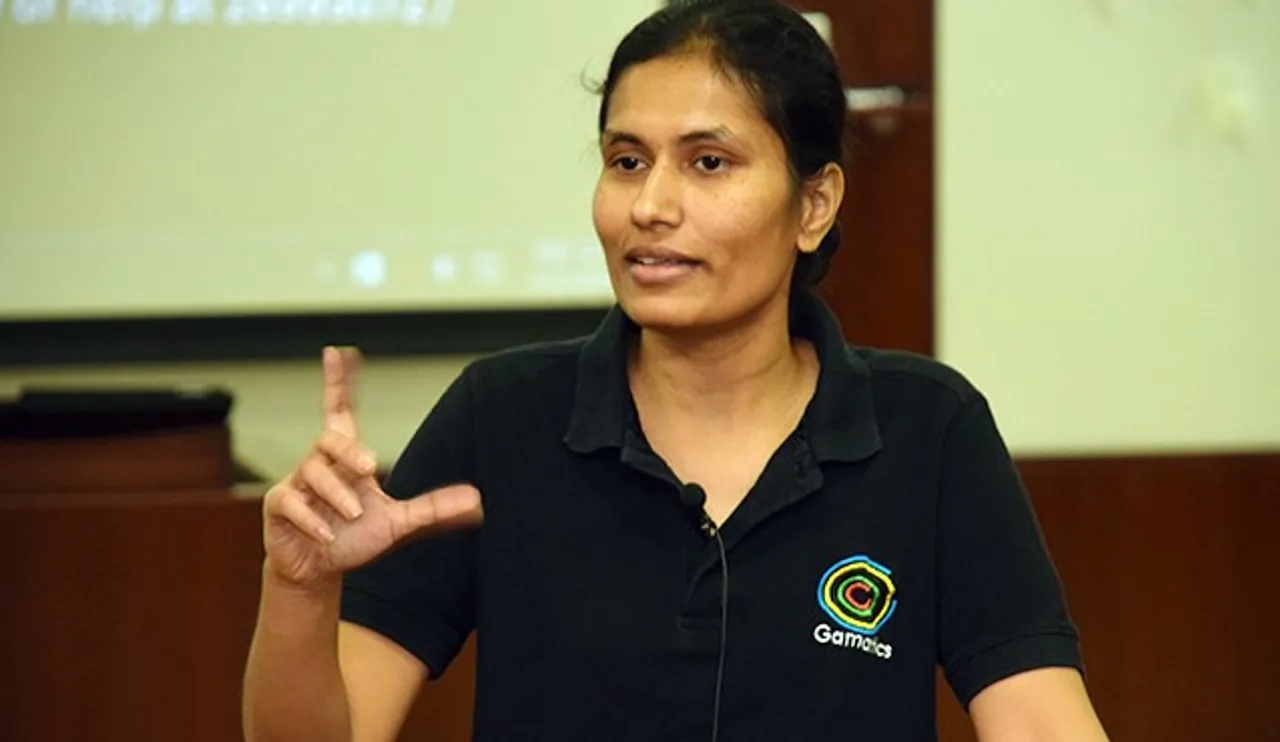 She dreamt of being a disruptor and she succeeded. An engineer by training, an entrepreneur by gut and profession, meet Shantala Bhat. She was born and brought up in Siddapur, Karwar District in Karnataka. She studied in a government school and was the only girl to opt to become an engineer in her entire batch of about 70 students. That wasn't enough, she joined IIM-B in the year 2011 to learn business and put that amazing concoction of skills – engineering, business learning and common sense to solve a problem. Shantala Bhat set up India's first platform to fix learning, and access to equipment in the sports industry.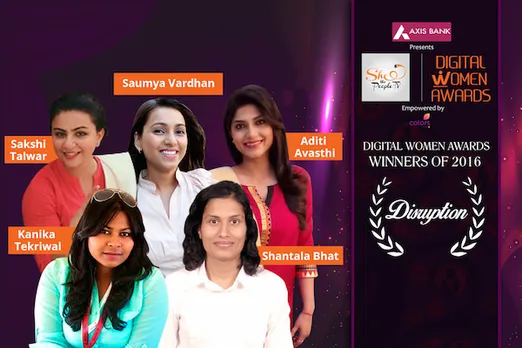 Winners of the Digital Women Awards
It wasn't easy to take the entrepreneurial leap. Shantala worked in a corporate firm for 15-long- years between 1999 to 2015. She finally quit her career and gave into a love she fostered for long- entrepreneurship.
The sports industry suffers from lack of athlete information and their performance details, lack of financial support, lack of accessibility to world class sports equipment and opportunities and it lacks infrastructure and accessibility. Shantala's company, Gamatics, tries to fix these issues.
Shantala, along with her husband, Santosh Patil and Paralympics athlete, Sharath Gayakwad started Gamatics. Initially attempted as a software and a support system to one of the well-known swimming association in Bengaluru, it was scaled into a full-fledged company when it was well received by coaches, athletes and parents. The goal was to provide "end- to-end support for athletes and to connect all stakeholders under a single online and mobile platform for maximised impact".
Gamatics wants to be the bridge for what's an unorganised sector and aggregate the offerings for a sports user. One can buy everything from a high-performance equipment to basic gears one needs for practice. The portal also brings together coaches, athletes, nutritionists,agent support etc., everything under one roof.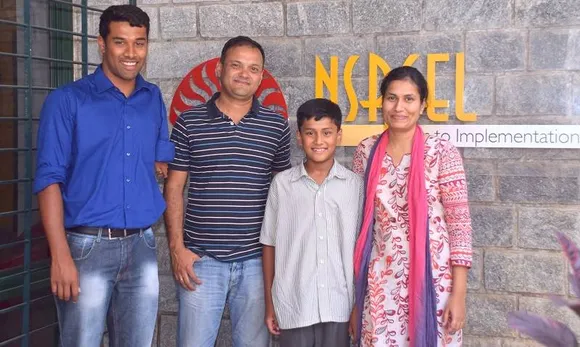 A day in a female entrepreneur, Shantala Bhat's life
Picture Credits: Sportskeeda.com
Here are excerpts from our chat with Shantala in her own words 
Force behind starting up
I always thought about my contribution towards society, while I was working a corporate job. Am I making someone richer or am I actually contributing to the growth of the society? This question always lingered in my mind. You can donate money or take classes in the weekends but, that's not something I really wanted to do all my life. Gamatics is a social enterprise and I really wanted to bring a change in the system and a corporate job wouldn't have allowed me to do so.
One of a kind company
Competitors are working in and there is no way one can integrate information and pass the same one to other. They are working on small bits of sports domain, but that is not sufficient to provide value added services linked to each other. Users are unable to benefit beyond transactional services offered by these organisations.
Use of data analytics
Today, daily workouts can be easily recorded using mobile/web. Wearable technology can play major role in recording and fine tuning the techniques. Personalised analytics, team analytics, reports are missing features for any athlete and club today. This analytics can play a major role while short listing candidates for sponsorship and scholarship opportunities at all levels.
One stop shop for all your swimming needs
We didn't want to spread too thin by adopting all sports at one point. We wanted to build a framework for one sport and replicate the same to other sports effectively. As co-founders are connected with swimming as sports, we picked up swimming for POC and that helped us to focus on framework development. There are 80 plus sports and eventually, we would like to cover all of them!
Biggest challenge Gamatics faces
We would like to have people with  right technical skills and business acumen along with sports background. We are partially successful, but this is the biggest challenge we have faced so far. We would like to have people with passion for sport, even if they are not athletes themselves.
The startup experience
Work life balance is pretty bad when you are working for somebody else. As an entrepreneur, you work for your own company so you end up finding ways to work for things you love. You are always self-motivated. Working in MNCs, you are driven by other's goals and schedule. That is not me!