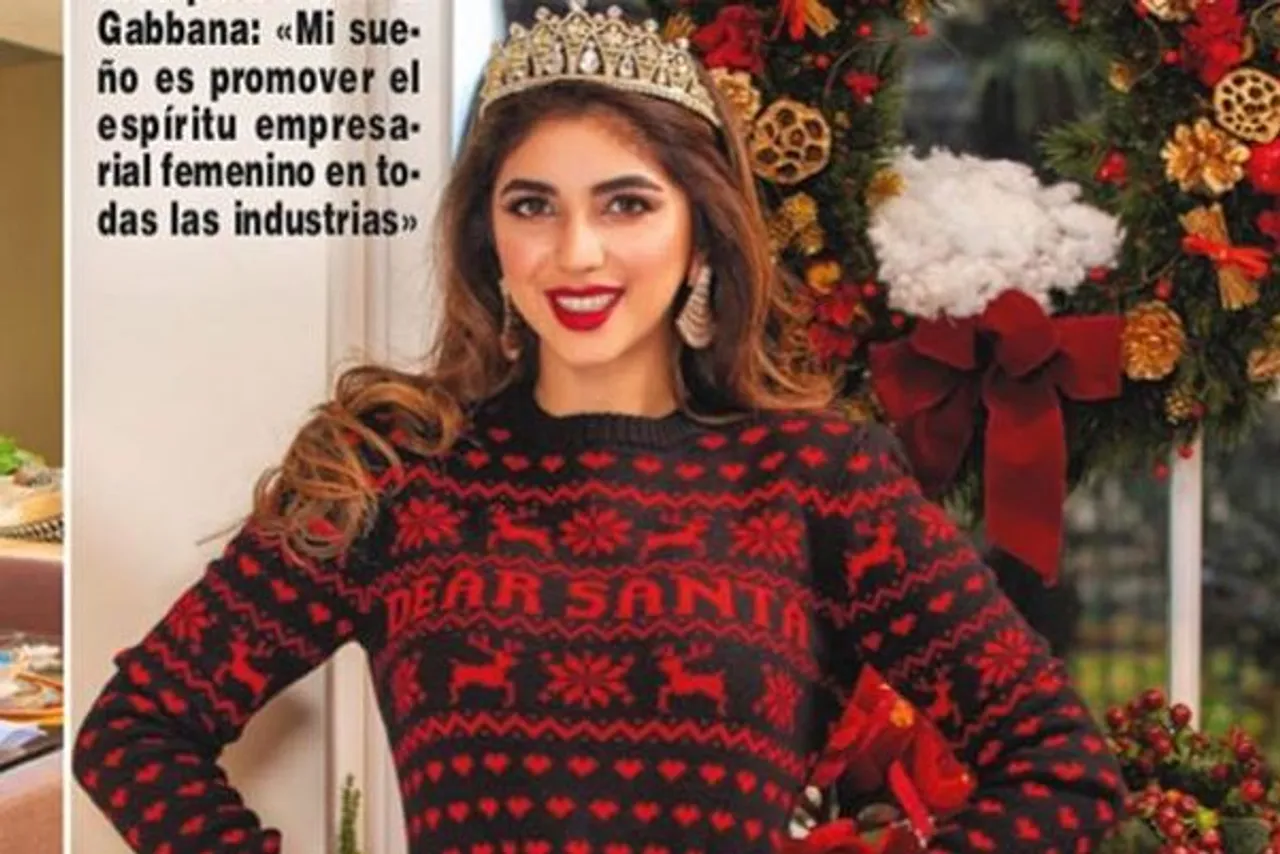 Mumbai-Dubai based entrepreneur, social worker and the fashion powerhouse Iman Allana is just 26 year old. Iman's startup Bollyglow, a one of its kind venture creates a fusion of Bollywood, beauty and women empowerment. But despite this Allana believes that,"Nothing adds a better glow than being happy!" The daughter of Dubai-based millionaire couple Irfan and Lubna Allana, she admires women who are capable of creating their own looks, because for her, this is a sort of empowerment. She also believes that a beauty brand empowers a woman and gives her the power of expressing herself in the way she wants. It encourages a woman to create her own identity with self-expression.
Here is why you should know more about Iman Allana; a millennial, a fashion maverick and a young entrepreneur who is fast gaining global popularity.
One Of The Key Investors In Goxip.com
She is the Angel Investor in Goxip.com with a minority holding in the company. She has been an investor in the same since January 2018 in the Clothing industry. It is a social media and E-commerce platform that she described in Harper's Bazaar as, "Start Of My Career". This also attributed her sartorial love an official status. Angel Investor is a person who provides capital for a business startup usually in exchange of a convertible debt or ownership equity.
The Girl Who Earned A Spot At The Dolce&Gabbana Festive Catwalk-2017
In November 2017,  Iman earned a spot in the catwalk at Harrods with the likes of Rafferty Law and Pixie Lott because of her iconic image in the region. She told Harper's Bazaar, "It was a huge honour to walk for one of my favourite brands."
Only Women In Our Workforce
The British Educated Iman participated in the Forbes 30 Under 30 Summit-2017 in USA. On launching her new fashion brand BollyGlow, she told Hindustan Times, "We pledge to hire only women in our workforce and support fellow female entrepreneurs". Moreover, she took to social media to share the news, "We're live!!! It took trade shows, tears, understanding taxation, nervous breakdowns, visits to suppliers and prolonged branding exercises to arrive at BollyGlow"
The 'Family' Girl Working Towards Women Empowerment
Iman attributes her success to her family. She credited her values of sharing, compromising, being supportive and encouraging to the close-knit culture of her family. When asked about her greatest moments till date, she would mention the joy in her parents' eyes when she graduated. What makes her even more amazing is her urge to extend this joy to more young women, those left behind. She is also supporting educational causes for numerous girls out there through the charitable endeavours of her family.
Pic Credit-Pictame on Instagram
Read More:Country Needs More Women As Face Of Businesses: Devita Saraf
Anushika Srivastava is an Intern with SheThePeople.Tv