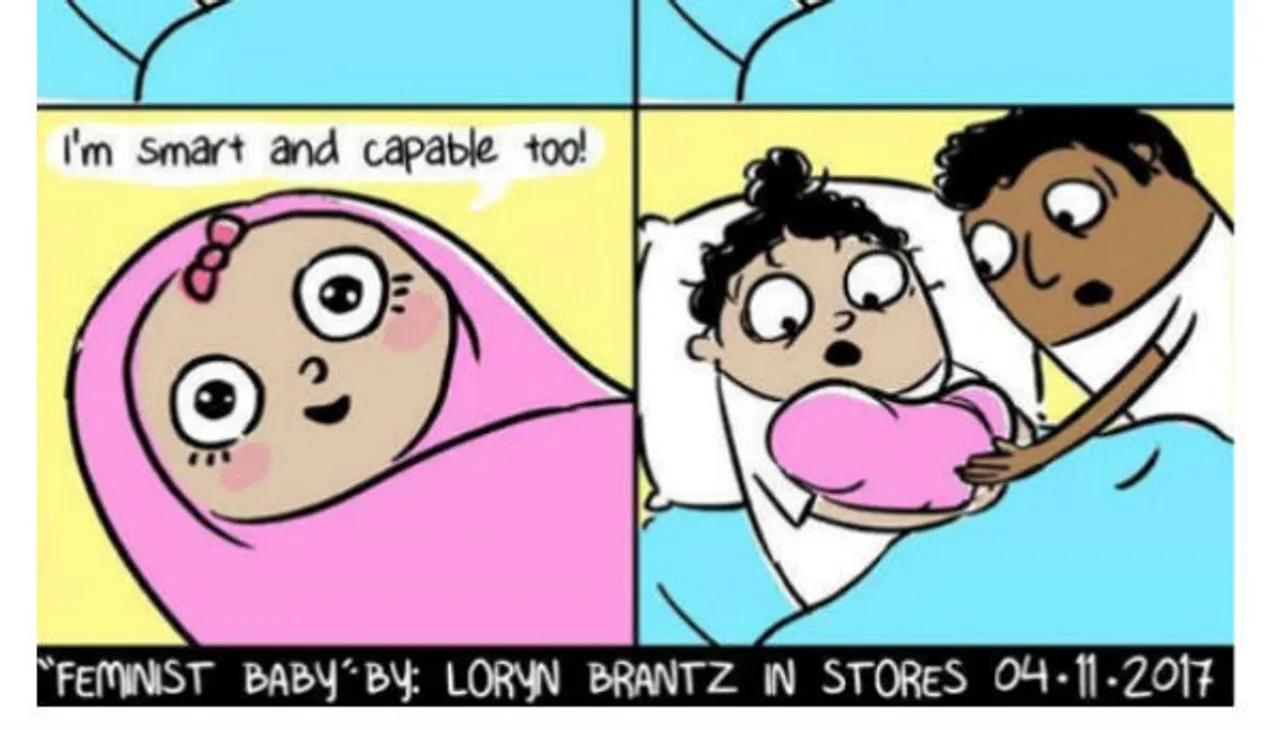 Hey pals, it's the end of another marvellous year. A year that showed us the best of feminists' moves!
Few of many to mention here are our beloved standup comedian Bharti Singh's rocking new television avatar when she was spotted commercialising as the non-stereotypical brand ambassador. Other notable body positive campaigns include trends like #Mermaid Thighs, #Fatkini, #Perfectly Me, and #realwomenofinstagram that celebrate women's bodies in all their forms. These gained popularity both online and offline.
Recently, online folks sought out illustrator Loryn Brantz, who with her funny (but obvious) collections of comics, demonstrated the latest Feminist Baby comic.
Brantz explains the character in the comics as, "The character is a part of me, but not completely me all the time. Actually, most people don't know this yet, but in my mind, the woman character (Cleo) is Feminist Baby grown up," Parents.com reported.
Also Read: 6 Edgy Young Female Artists To Watch Out For In India
A sneak peek into her illustrations that work as weapons:
Mhm. w/ @miliondollameat

<3 : https://t.co/cfPCZzmuPA pic.twitter.com/QNjjSL4QSD

— Loryn Brantz (@LorynBrantz) December 17, 2016
Brantz's forthcoming board book Feminist Baby, which will be out in April 2017, is going viral.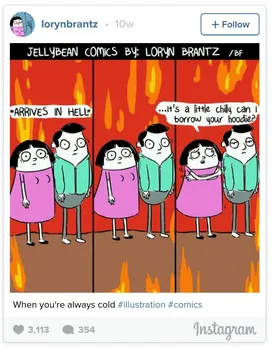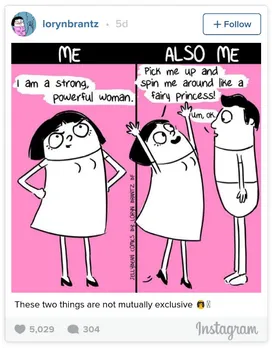 The book illustrated a feminist and a princess at the same time. "Feminist Baby is very much for babies," she added, following "It's colorful and fun and certainly doesn't explain all the nuances of feminism. That said, it's one of the only books ever to try to introduce feminism to babies. People don't realize how important early reading is. It's in just the simple things throughout the book, like Feminist Baby saying 'no' to things and being proud of being smart is SO IMPORTANT for children to see."
Byeeee pic.twitter.com/FpdOpQEzy7

— Loryn Brantz (@LorynBrantz) December 20, 2016
Brantz further added, "I hope Feminist Baby will show little girls they can be whoever they want to be. Whether they're like Feminist Baby or not, it's their own choice. Feminist Baby is wildly herself with full autonomy and that's what all woman and girls should be allowed to be."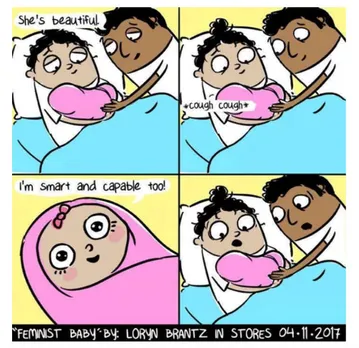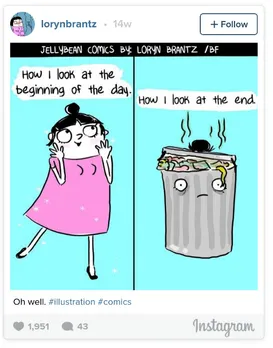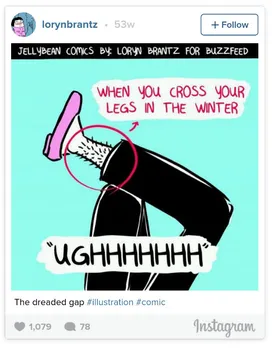 Not that year 2016 was incapable of doing more on the issues related to patriarchy or anything, but we agree that it could have been much better. The above mentioned campaigns were just the start of speaking the truths. The real euphoria will come when the days of REAL feminist heroes progress through any boundaries.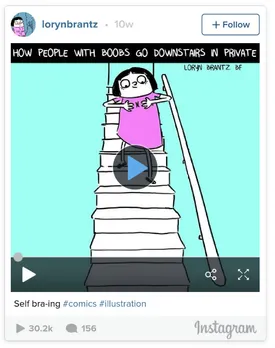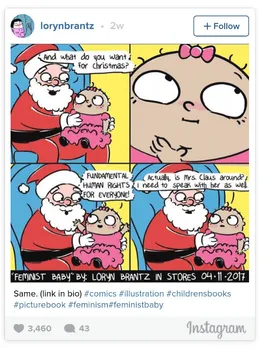 Go grab the books before it's too late!
Also Read: Creating distinct motifs: Designer Maulshree Somani
Cheers to a year that unsung some unhealthy tags like 'fat', 'thin', 'ugly' and 'body-image' rather celebrated the true beauty – beauty that lies within.
Feature Image Credit: Instagram
Join Us on https://www.facebook.com/SheThePeoplePage
Follow Us on https://twitter.com/SheThePeopleTV