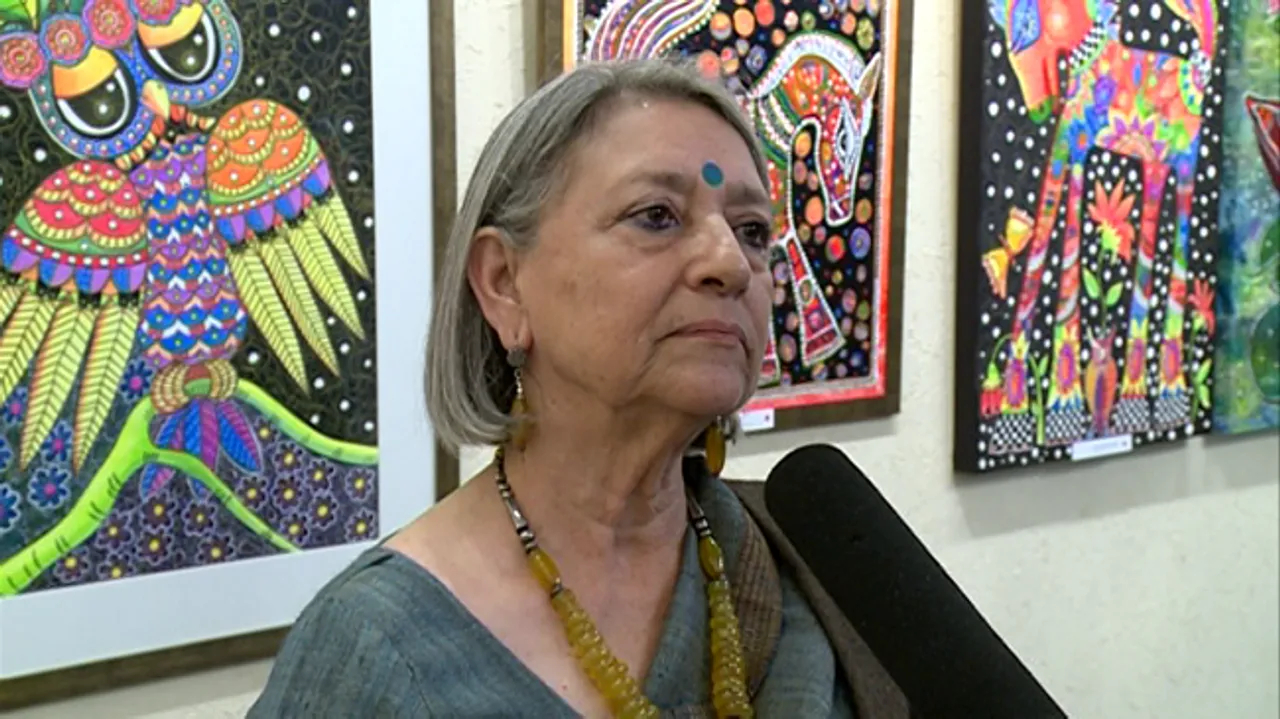 A very shy girl while growing up, Nalini Misra Tyabji transformed into a confident lady when she became a teacher. Then unsatisfied with just a teaching job, she ventured into business and started designing and exporting jewellery. "I travelled abroad with my own money, bought my own car and I am talking about the late 80s. Financial independence is very important for women's empowerment," Nalini told SheThePeople.TV.
Nalini is an artist who paints beautiful, intricate and colourful pictures on the canvas. Her paintings are every bit exotic and breathtaking and include designs of animals, nature and faces, among other things. She has put up two exhibitions as of now - 'Wondernama' this year in February and 'Nascent' in 2014.
"Financial independence brings the power of decision-making"
In Nalini's view, financial independence brings the power of decision-making and thus it empowers a woman. She said that strength has nothing to do with financial independence.
"See if you have your own moolah, you set your own rule," stated Nalini matter-of-factly.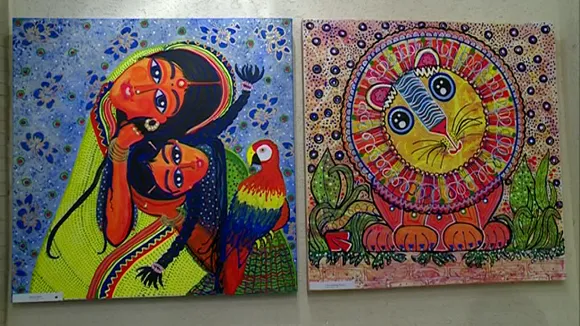 Paintings by Nalini
She added, "However, this does not mean that women who are not financially solvent are not strong. I think the strength has got nothing to do with the money, but the decision-making I think is dependent. My mother was a very strong woman but she wasn't financially independent. So she used to tell me that she did what my father asked her to do because she felt that she did not contribute to the kitty. But I used to tell her that what she did was invaluable as hers was an unpaid job."
"Through my art I aspire to be joyful"
She articulated that if her father had to pay for the work her mother did, "he would be out of the house".
Nalini was always immersed into art and painting and basically the creative aspect of her work. However, she took it seriously only when her mother died suddenly and her father was diagnosed with cancer. She brought him to her own house and did not want to leave him even for a minute. She told us that being at home left her with a lot of time apart from taking care of her father and that's when she started painting again voraciously.
Also Read: Beating cancer with an artist's brush: Meet Alka Agarwala
Her father died in 2014, two years after the cancer was diagnosed, and by that time, she had made so many paintings that in two months, she was ready with her first exhibition - 'Nascent'.
Nalini paints in a very serious mood, and in her art, she looks for what she cannot find inside her. "Through my art, I aspire to be joyful."