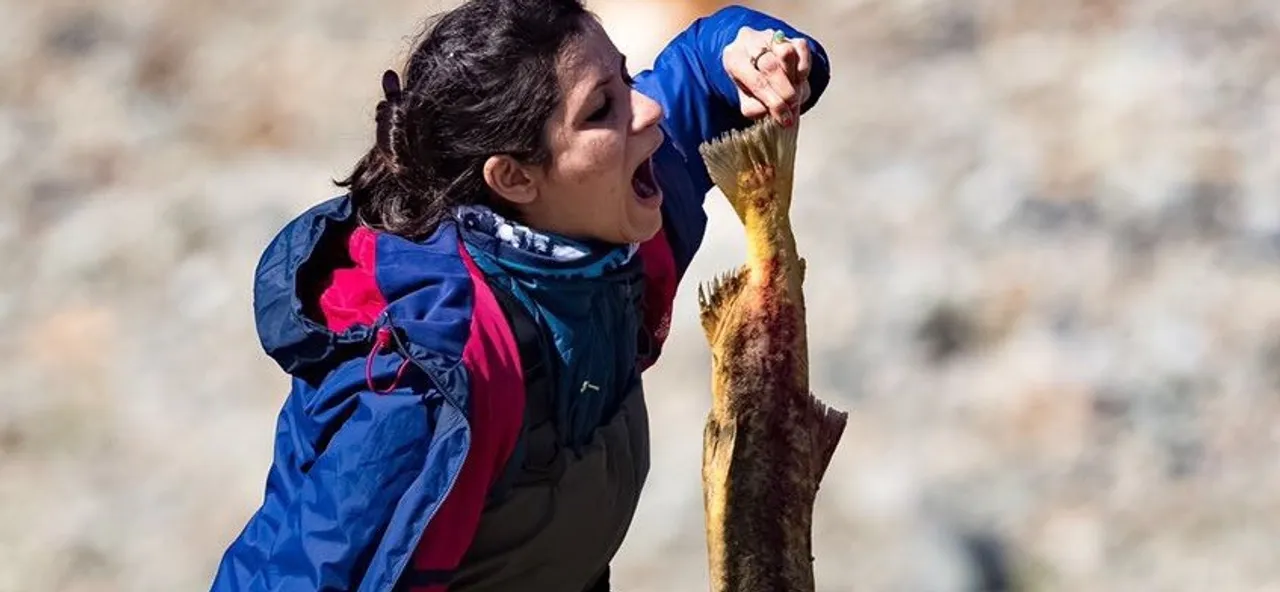 Part 1: Living the Dream
Simran Gill reflects on life as a solo traveller and her journeys into one of the most beautiful parts of the world - Alaska. What connecting with the wild does to your soul
2016 was going to be my year that would kill the jinx of 6 years of no traveling. I had a number of places to choose from. My friends had invited me to Greece, Croatia and Eastern Europe. The usual romantic getaways, tourist destinations, blah blah... nothing excited me.
​6 months into the New Year, I began to succumb to the idea that 2016 will not be any different. Then one fine day, an early morning message on May 12, 2016 from my friend Nikhil Nagle set the ball rolling." You have 30 seconds to say yes or a no, do you want to accompany me to Alaska to film the Grizzlies while they feast on salmons?" In those 30 seconds I could just imagine my favourite actor, Leonardo Di Caprio being brutally attacked by a grizzly bear in the film, 'The Revenant.' I was in a dilemma but I said YES.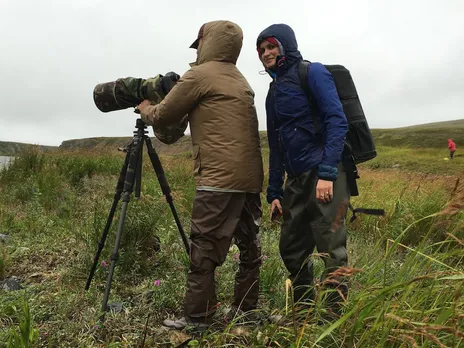 Women Travellers in Alaska by Simran Gill
Adventure gives you an adrenaline rush; its therapeutic to say the least, challenges you as your weakness stares at you; ready to ruin that adventure. I was not going to let anything come in my way. A place in a faraway land, rugged, untouched by humans is what energizes me and Alaska was going to be just that.

August 10, 2016 Delta Airlines landed in Anchorage, Alaska, the last frontier. A landmass of 1.7 million sq km with only 700,000 people. More bears than people are estimated to live in Alaska! That was exciting enough for me. Despite the 9-hour flight from New York, I was jumping around, excited like a 10-year-old. After years I was going to find myself, torturing (in a good way) my body in the pristine rugged wilderness, calming my mind and being away from the world of people, losing myself into an unknown world.
Simran Gill on her Alaska Trip
It was 11:30 PM and we had entered 6 months of daylight zone, as bright as noon in Delhi. I was ready to be an insomniac for the next 10 days, prepared to live a life with grizzlies, Moose, Polar bears, wolverines and walruses to name a few. While Nikhil set out with innumerable cameras to capture the grizzles in all their beauty, my video camera would be my lens to this beautiful place that didn't seem to belong to this world. Our home for the next 10 days was going to be Bristol Bay sports fishing lodge situated on the banks of lake Iliamna, the largest in Alaska. The host and owner of the lodge, Jerry was a true gentleman who looked like Harrison Ford enough to make me blush. He knew every corner of the rugged beauty that is Alaska and we named him our captain cool. His son, Caleb, an enthusiastic, lively and friendly 16-year-old was going to be our guide for the grizzlies. For him the minor creek was a second home, where he would go to unwind. He knew where to spot the bears and understood their mannerisms and behavior.
Simran's stories from Alaska are a three part series
Also Watch: SHE LOVES TRAVEL With Radhika Sharma
She Loves Travels: Train Journeys in Renfe from SHE THE PEOPLE on Vimeo.