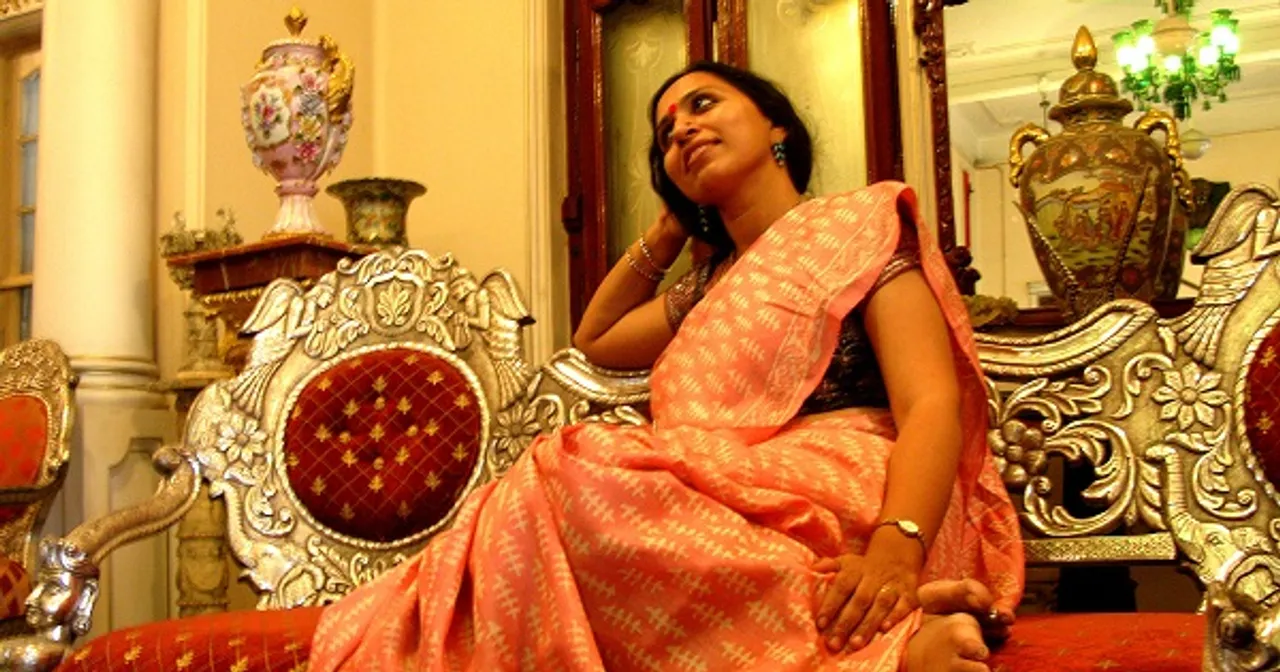 Vidya Shah is a well known musician and proponent of the North Indian style of classical music. The New Delhi-based musician and writer made her debut as a singer, when she was all of 10 years old. She speaks to SheThePeople.TV about her life and incredible career. Talking about what music means to her, she says, "Music is like what breath is to existence, I think. I can't imagine a life without music and I need it."
ALSO READ: Dare to be: The challenging journey of singer Sonam Kalra
Of course, coming from a family that had a keen interest in music for generations played a huge role in her journey. "Despite a lot of hardships my dada made sure that he could find a teacher and money to teach my aunts' music class. They made sure that music runs in the family," Vidya told SheThePeople.TV.
She added that her father was an untrained but brilliant singer, her mother played the Veena and her elder sister is a Carnatic musician. "When my sister was training so I used to sit in with her but my formal training began when I was 10 with Carnatic music itself," said the singer who excels is a variety of genres in Indian classical singing.
"I can't imagine a life without music...I need it"
She grew up going to many Carnatic music concerts and festivals. As a child she used to play in these concerts as a child would and all these memories are still sustained with her. "As children you don't really think anything about music, you are just growing up with it and so did I."
Training under the iconic Shubha Mudgal in Khayal Gayaki, Vidya has learned to perform South Indian Classical music, thumri, dadra and ghazal gayaki, Sufi, Bhakti Music and tribal music. But the one that comes naturally to her is North Indian Classical music.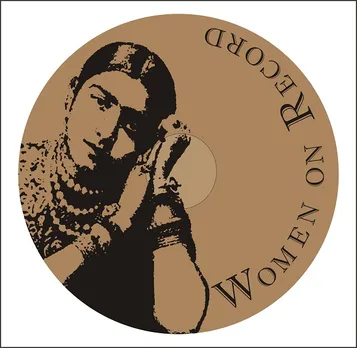 Women on Record By Vidya Shah
"Well, I first learnt Carnatic music as I was growing up, so it's very close to me in that sense. I don't perform it because I moved to North Indian classical music in my late 20s. But still choosing one among the genres is like asking the favourite out of my children which is absolutely difficult," Vidya responds on being asked of her favourite genre. "I enjoy singing north Indian music form. It is the one I am most comfortable in and is like my skin," she adds.
ALSO READ: Remembering Carnatic Music Rockstar MS Subbulakshmi 
Vidya is also aiming to create awareness about the women of the gramophone era through her "Women On Record" initiative. It is a multi-media performance that strives to bring to life early 20th century music through visuals and stories. She tells us that when the gramophone first came to India heralds the beginning of the entertainment industry. "It is about the stories of women who sang on record but on whom we don't have much written history," Vidya says on Women On Record.
Discussing the gender hierarchy in the music industry, she is of the opinion that even music industry which is divided into pop music and Indian classical has its own biases to deal with.
Gauhar Jan (Women on Record)
"Partly Women On Record is also about highlighting the contribution of the women of the yester era because they made it possible for people like me to not face that kind of discrimination. A lot of women now perform on stage and they sing the kind of repertoire which was earlier only sung by certain kind of women."
She added, "Gradually because of the gramophone and the other machines coming in, (one got) the freedom of not just singing in a mehfil, one could also sing on a record where people can't see you but you can still put your voice out there. These are the factors that added up to create a stage and a platform for women like me to be able to sing. I think there are still some issues but slowly they are beginning to blur a bit."
On singing outside of India and taking the music on a global platform, she said, "My experience has been absolutely wonderful. I have performed all the way from West Indies, North America, Europe to China, I feel grateful enough to get these opportunities. And every audience brings in a new energy and new curiosity and that has helped me look at my music in a more interesting way and work harder."
Apart from music, the soulful singer enjoys cooking, badminton and travelling.