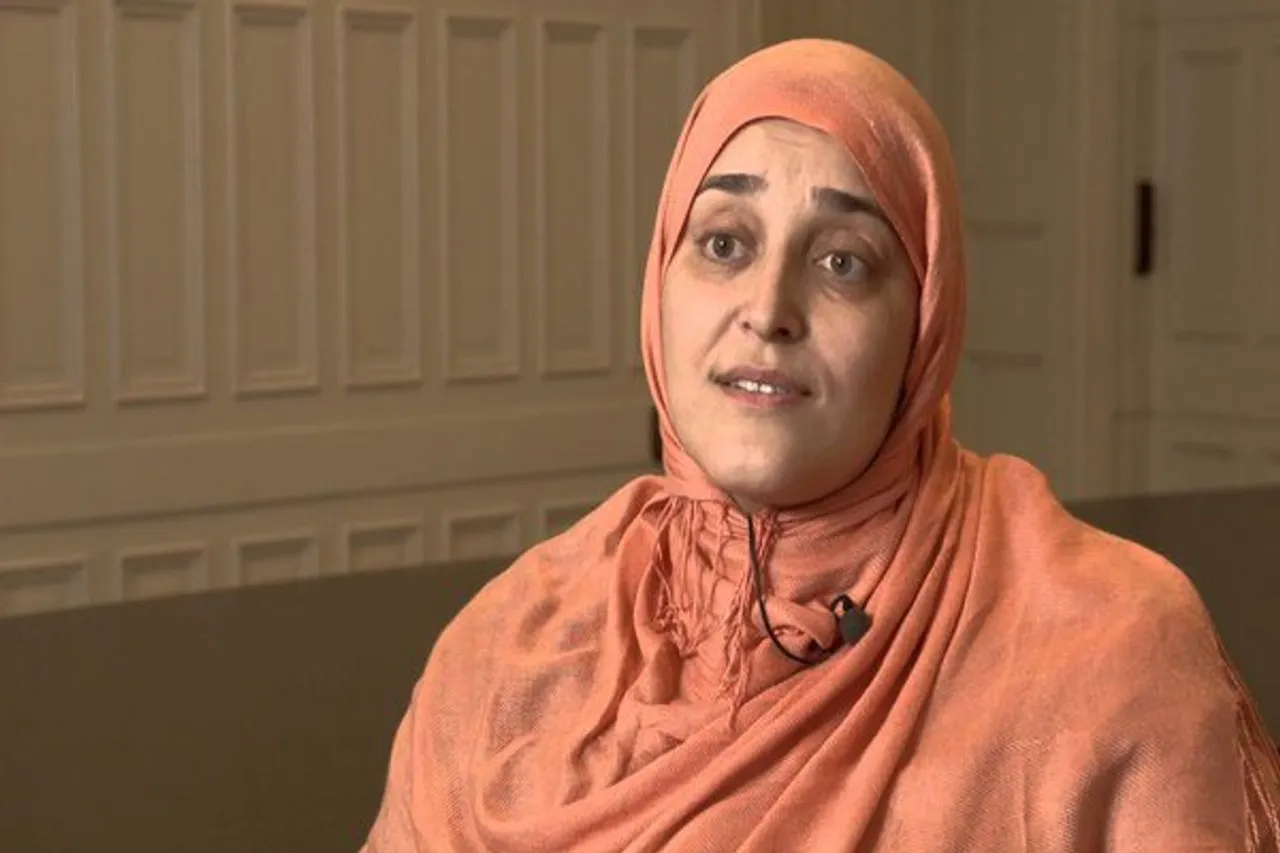 Afghanistan is a country where conservative views prevail and women are not seen as equals to men. 15 years ago, in its capital Kabul, women weren't allowed to enter mosques, but today, 20 per cent of Kabul's mosques have special prayer areas for women. The credit goes to Jamila Afghani, a woman who has been relentlessly working on gender sensitisation in Afghanistan. So much that, more than 6,000 Imams in Afghanistan have participated in her training program.
A women's rights activist, Jamila Afghani has been trying to fight out gender bias and instil gender sensitivity in her country for more than 15 years now. Hit by polio when she was young, Afghani was left disabled. As she was distraught at home, she was sent to school to keep her engaged. She told Maija Liuhto of CSMonitor, "I became very happy. When I got to school, it was my whole world."
She moved to Pakistan along with her family to escape the Taliban. There, she enrolled herself in Islamic studies and learnt Arabic as well. This was her moment of realisation. Reading Quran, she understood that it was nothing like it was being taught to her or like it was being practised around her.
"When I started learning Arabic and studying by myself, I found out that Islam is totally different from what my family was saying, what my environment was teaching," she said.
She began teaching at the Afghan refugee centres in Pakistan. Being an Islamic scholar, Afghani taught Qur'anic classes as well. Later moving back to Afghanistan, she set up her organisation Noor Educational Centre Development Organization  (NEC), to teach skills, human rights, gender training and peace education. What made her more acceptable was her approach which was Islamic in nature.
Even though many found new lives at her centres, she was faced with a lot of problems from the community itself. Once, she invited an Imam to one of her centres. The Imam was reluctant, but Afghani was able to convince him. She told him,"If you can find a single verse from the Quran or the hadith that education is bad, then I'll stop right now and hand over the key of this centre to you."
Then the attitude towards her centre started undergoing a change and very soon she had women crowding her centre, women who genuinely wanted to learn. Most of them learnt to read and write for the first time at Jamila Afghani's centres.
She realised the need for gender sensitivity, especially in mosques, and planned to educate the Imams in Kabul and the surrounding areas. Her path was difficult but her plan was clever. She created a manual for the training and handed it out to Imams, saying they wanted inputs on the manuals. It soon became a conversation and from there a full-fledged training program.
One of the Imams has been very receptive and kept his mosque doors open for women for over 12 years now. But there are still other Imams who have not been able to accept Afghani's ideas. She told CSMonitor, "Women's political participation was the hardest thing." She added, "Even ... now, some of the imams are not on the same page as ," she added.
Afghani said that two of the Imams were killed and many threatened, but she is determined to continue work despite the obstacles and threats,"This is our country, and we have to do something better for the next generation. If not me, then who will do it?"
Jamila Afghani, while addressing the United Nations Security Council in 2001, said, "I have often heard that Afghan women are not political. That peace and security is man's work. I am here to challenge that illusion." "I am a woman fighting for education. In Afghanistan and Pakistan that is politics. I run a humanitarian NGO. In Afghanistan and Pakistan that is politics," she added.
ALSO READ: What does feminism mean to me: Six men share their take
Feature image: Youtube