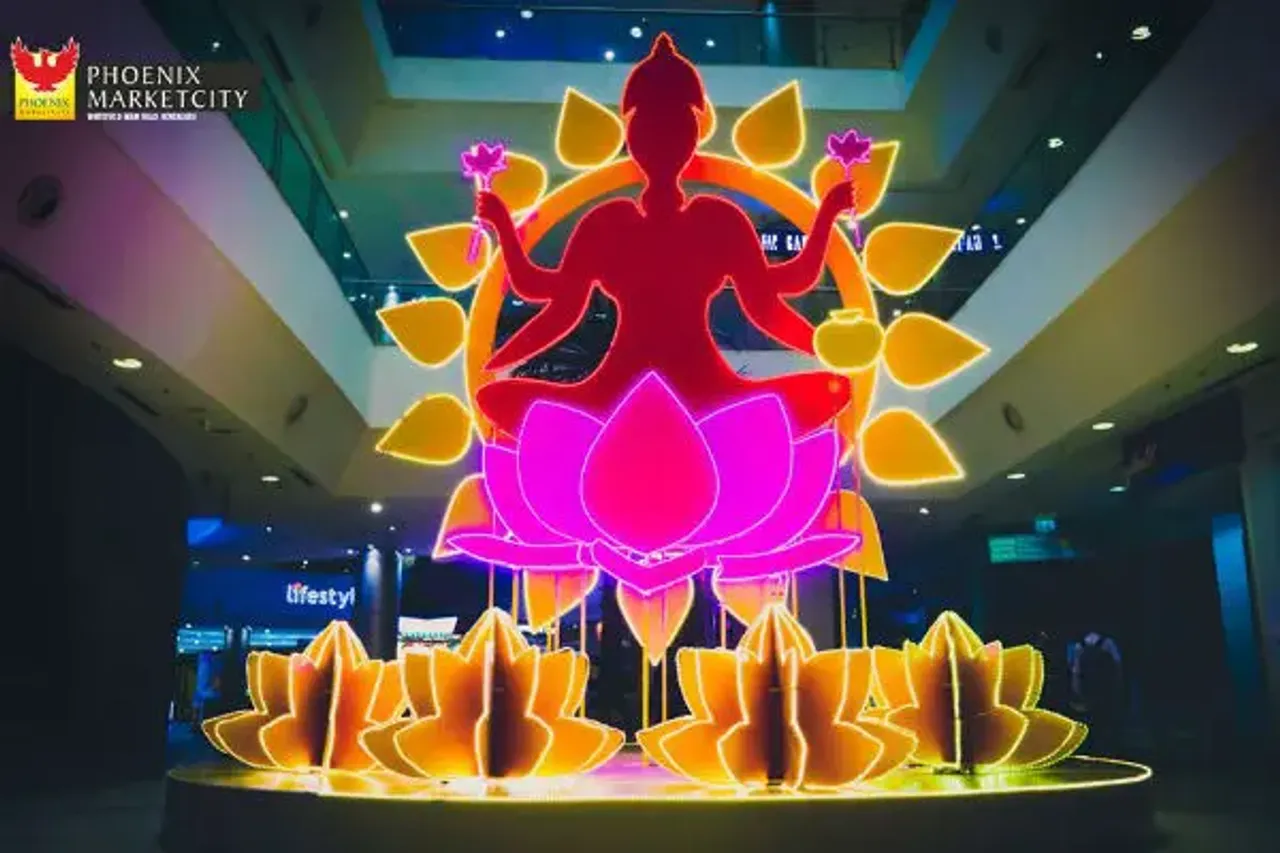 It's the Diwali weekend and while households across India celebrate the festival of lights, SheThePeople.TV spoke to some women entrepreneurs to find out about their Diwali plans...
For Mumbai-based, co-founder of Health, Wellness and Fitness venture FitCircle, Aarti Gill, the festive season is for spending special moments with the family. "For me, Diwali has always meant being home. I prefer a quiet and safe Diwali. I would most probably be celebrating this festive season with close friends, team members and family, bonding over good food. The biggest challenge is to keep it healthy."
Also Read: Bangalore Lights Up This Diwali Weekend
"I wish everybody a joyful and prosperous Diwali," says Khyati Mehra, designer and founder of an online store KhyatiWorks, that retails table mats, mugs, handpainted shoes, jewellery and much more. She said, "Diwali preparations were a mixture of decorating and cleaning up my home as well as gearing up to create new festive products for KhyatiWorks. This year, we made some beautiful Gift Bags, Greeting Cards and a lot of other things for exclusive stores at Mumbai and Bangalore Airport. Just thinking how happy people will be buying things for their loved ones and some of those gifts would be the ones I created. This is what makes Diwali all the more special. I hope I was able to make someone's Diwali a little more special this year!"
On her part, Shradha Sud picks special treats for everyone and spreads the joy. Just like a mother would do. A former lawyer and now an entrepreneur, Shradha is a proud founder of "Mamacouture", a maternity fashion brand that believes in celebrating the bump.
She says, "While Diwali is a busy and fun time at work, I try to limit my time spend at work during these days, as personally if feel it's a beautiful time to spend with family and friends and relish the festive food. The family loves to come together and celebrate Diwali and then after all the festivities, we go back to work charged up for the new year!
ALSO READ: This Diwali, Revisit the Ramayana with Arshia Sattar
While Somdatta Acharyya, Founder-Director ThinkTag & ThinkTag Advertising, shares her thoughts that pretty much straight from the heart. Elated Somdatta said, "This Diwali is one of hope and happiness. The run up to Diwali has been interesting with me readying myself for another role apart from the ones I already play - entrepreneur, leader, home-maker and now a mamma-to-be. It's been exciting and with just about a week to go for the baby to come, this Diwali is truly special."
She added. "The season has been all about a lot of planning and strategising to ensure that my first-born - ThinkTag runs smoothly while I'm not around for the next few months. Role-mapping, client-mapping, contingency plans & funds have been my focus so that there is no quality or service lapse. Last two months have been all about role plays and project management trainings with live projects for the team to ready themselves to function by themselves with the system of remote access of approvals from the second partner, Anisha based in Singapore. It's amazing how we women can make excel sheets come of use on the home front too! I have a couple of them hanging on my fridge door should my cook need to refer to them to answer the all important question every morning - 'what should I cook today!?' :D. And then of course, there are the baby related excel sheets!"
Also Read: Govt Gifts Tribal Women Livelihood Skill This Diwali
The mother-to-be who is  waiting to start maternity leave soon explained, "So far it's been all about anticipating whether the baby will come on the day of Diwali or not, looks like he / she is already giving us a lesson on patience and is going to make us wait a few more days. Diwali day will be all about spending time with family - husband, in laws and my parents and I bet the conversation will largely revolve around the soon to come! There was also a small puja in office yesterday and a Diwali party for the ThinkTag family, with everyone in Indian outfits."
Wish you all a Fabulous Diwali!
Feature Image Credit: facebook.com/phoenixmarketcitybangalore/
Join Us on https://www.facebook.com/SheThePeoplePage
Follow Us on https://twitter.com/SheThePeopleTV