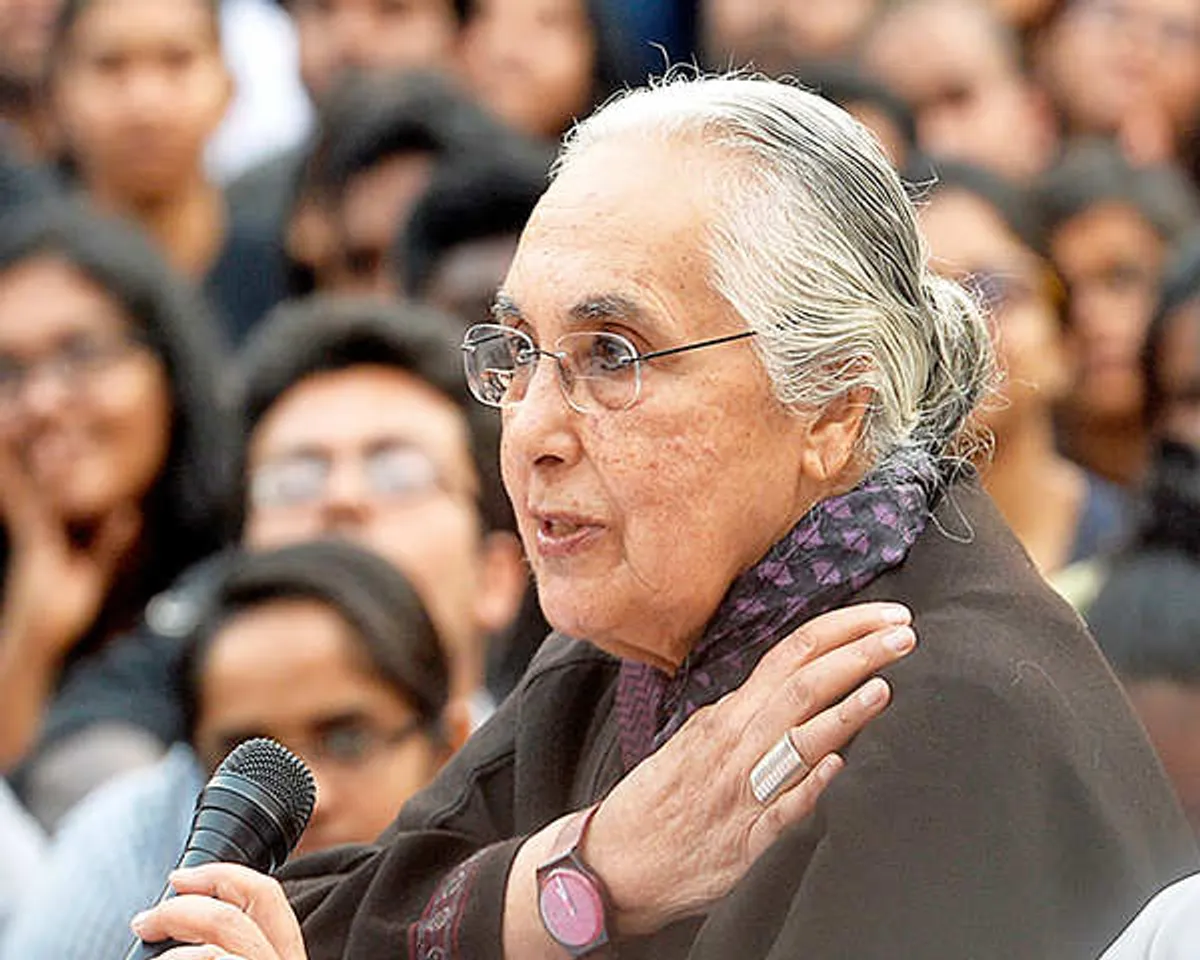 In what's sparked a controversy in the Indian academic circles, Eminent historian Romila Thapar, 87, has been asked to submit her resume so that the authorities can consider if she can continue as professor emeriti at Jawaharlal Nehru University (JNU).
Thapar has been a critic of the current NDA government and its policies. While JNU has denied that there is any political motive for asking Thapar for her CV, social media has been rife with speculation that Thapar's view on the government has something to do with this request. As a historian, Thapar has noted in the past, "Democracy ceases to be so if it is governed by permanent majoritarian identities of any kind."
However, as per a report in The Hindu, Jawaharlal Nehru University is in the process of reviewing the position of all its emeritus professors, who are above the age of 75 years.
KEY TAKEAWAYS
Her first work was Asoka and the Decline of the Mauryas which was published in the year 1961
She was the first holder of Kluge Chair appointed by US Library of Congress in 2004.
She turned down the Padma Bhushan twice as it was not associated with her professional work in 1992 and 2005
History, Literature and Botany were her favourite subjects in school. If she had not become a historian she would have been a botanist.
Reports say this news has shocked many JNU professors who have questioned this, saying that emeritus professors are never asked to submit their resumes. As expected, Twitterati was split through the middle on calling this preposterous and while some calling Thapar's long stint at JNU a privilege.
As per India Today, "Thapar was among the many eminent personalities across fields, who had appealed to the Indian voters to cast their votes in favour of a diverse and equal India and help 'eliminate politics of hate.'"
She was a reader in Ancient Indian History at Kurukshetra University between 1961 and 1962 and held the same position at Delhi University between 1963 and 1970. Later, she worked as Professor of Ancient Indian History at the Jawaharlal Nehru University, New Delhi, where she is now Professor Emerita. She was awarded the Jawaharlal Nehru Fellowship in 1976. Thapar is an Honorary Fellow at Lady Margaret Hall, Oxford, and at the School of Oriental and African Studies.
Thapar, 87, is not just one of India's celebrated historians and authors, she was nominated for the Padma Bhushan, a top civilian honour given by the government, but she declined it twice. "One of the problems is that over the years there has been a degree of slippage where State awards are being seen as Government awards, in effect Government patronage," Romila Thapar said to Hindustan Times in an interview.
Born on 30th November 1931, Romila is from a Punjabi family. She spent her childhood in various parts of India after her birth in Lucknow as her father was in the army and was posted in different positions. Her first degree was at the Punjab University and then she studied further and got her Doctorate in the year 1958 from London University.